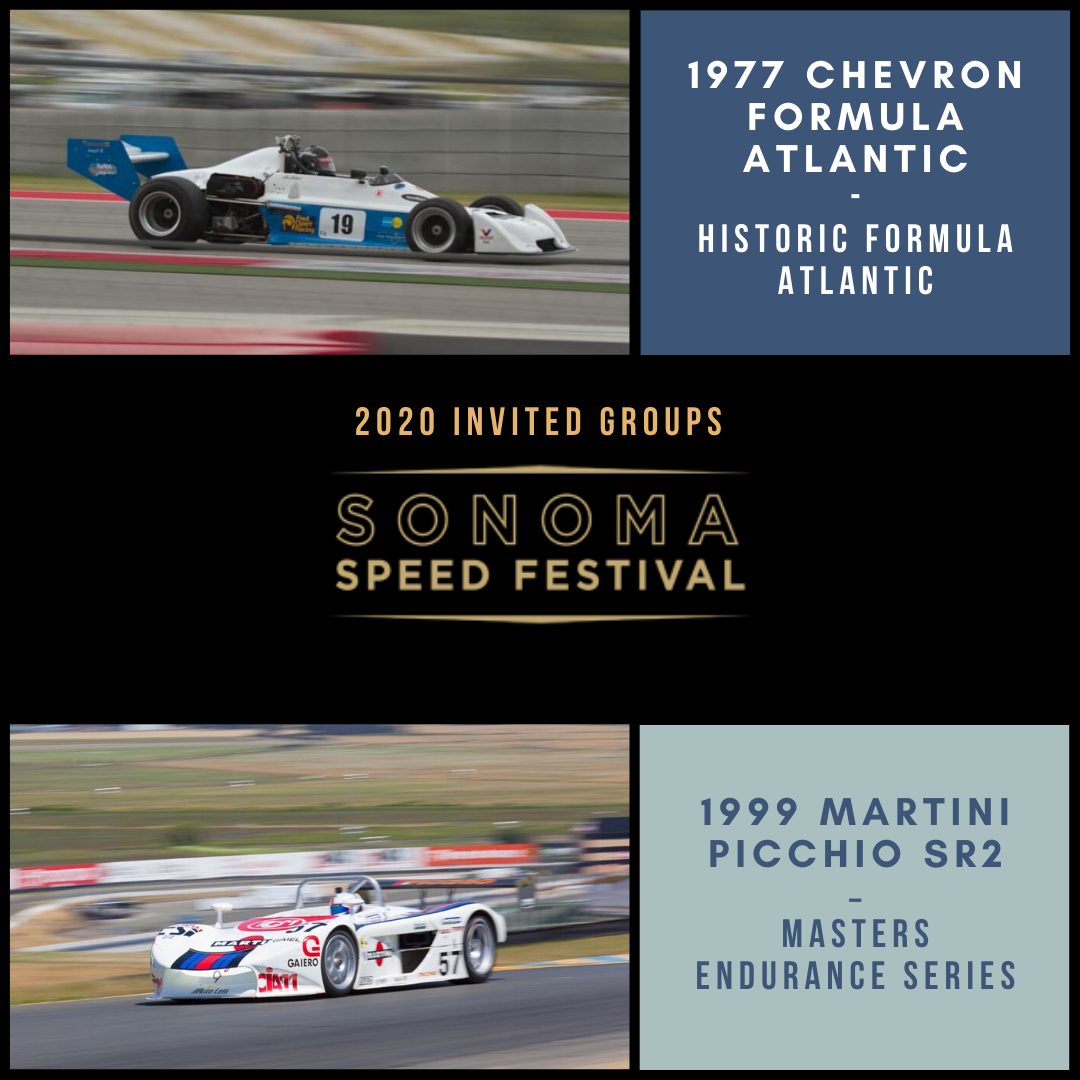 2020 Sonoma Speed Festival
November 15th, 2019
The Sonoma Speed Festival announced that Historic Formula Atlantic will be racing 2020! We'll be applying with our 1977 Chevron Formula Atlantic, as well as our 1999 Martini Picchio SR2 for the Masters Endurance Series.
View the full list of 2020 invited groups here
[ https://www.sonomaspeedfestival.com/invited-groups/ ]
Driver Registration Opens November 15, 2019!