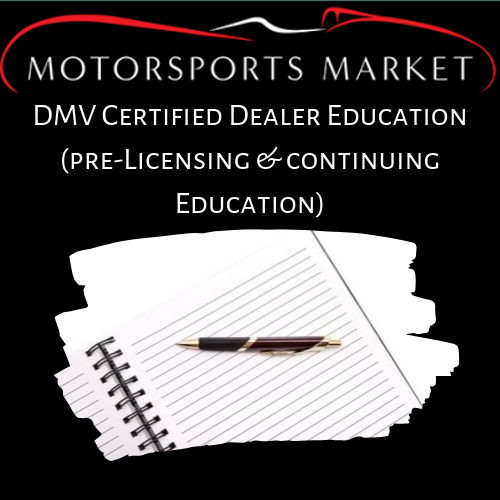 Making A Sale With Fairfax:
February 11th, 2020
#TuesdayThoughts Making A Sale With Fairfax:
🖊📑
1. Using Fairfax, submit your Report of Sale electronically as soon as the sale is made.
2. Then, print and submit to the DMV:
– Report of Sale
– Title
– REG 262 (bill of sale) from your dealership to the new owner
3. Include a check to cover the:
– Transfer fee of $15.00
– the vehicle license fee (.65% of the selling price)
– the registration fee if it has expired, or will expire within 30 days of the sale date. You can get the fee, if due, from the DMV's registration calculator on their website.
Your buyer will receive the "operating copy" of the Report of Sale, which you will attach to the lower right hand corner of the windshield (it is like a temporary registration until they get their official title and registration from DMV). The operating copy is is the small form that is attached to the Report of Sale. Remove it from the Report of Sale main form at tape it to the windshield.
#dealereducation #fyi #fairfax #reportofsale #prelicensing #continuingeducation
DMV News