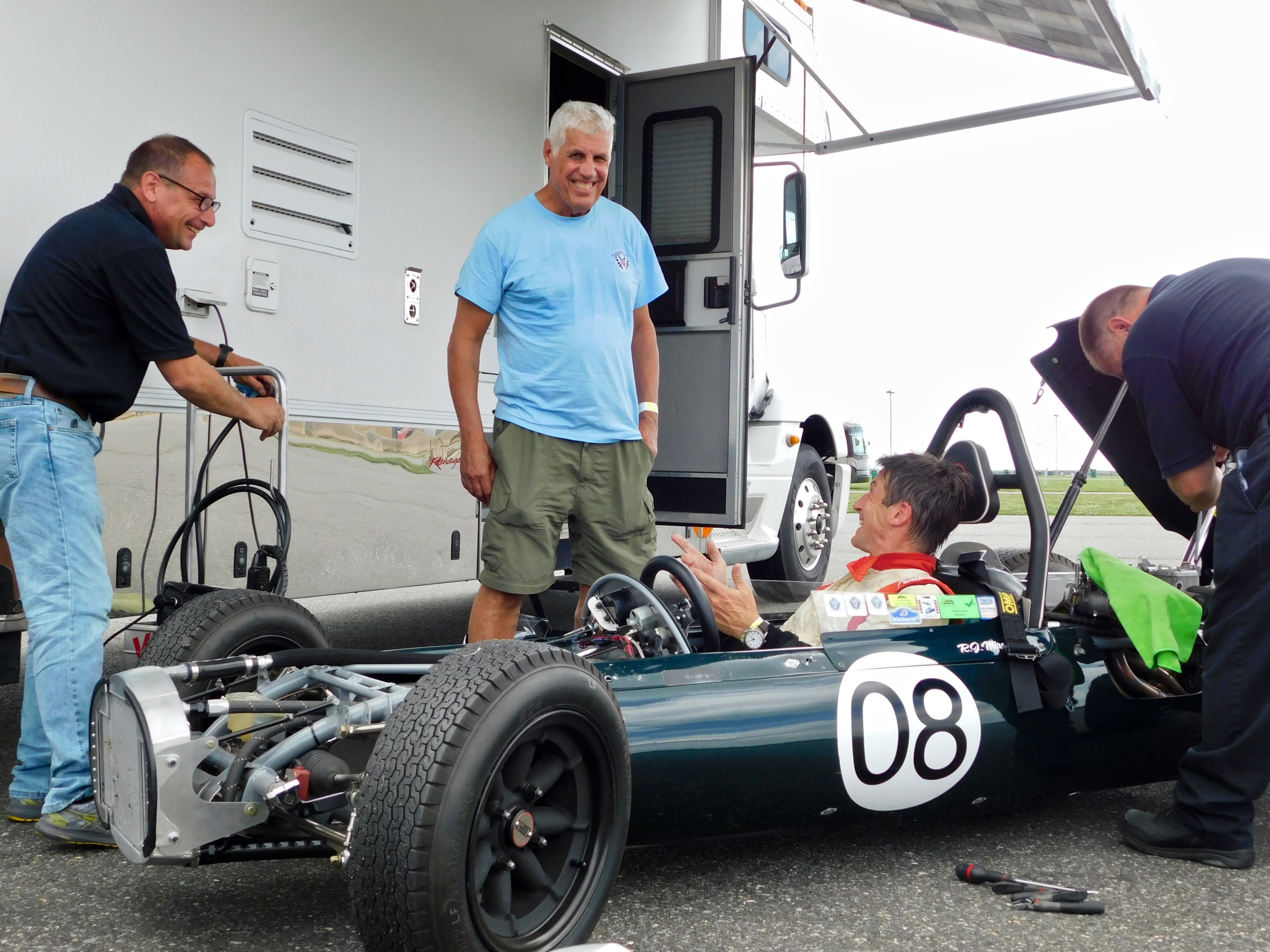 New Jersey Motorsports Park ("NJMP")
June 28th, 2021
Test day at New Jersey Motorsports Park  ("NJMP") on June 14th, 2021.
Last week Art joined Bob Mirabile along with Pat and Mike Valerio of Valerio Motorsports to test 3 of Bob's cars for his first time out on the track at NJMP.
The open wheel car is a 1962 Cooper T59 Formula Junior. The blue car is a 1961 Cooper Monaco, powered by a 2.5 liter Coventry Climax engine. The other, black car, is a 1962 Lotus 23B.
"The Lotus was incredibly quick and agile with its 1600 c.c. Webster head engine. The Cooper Monaco was not for the faint of heart. It's 2.5 liter F1 engine had gobs of torque and would go like a rocket in a straight line. However, one had to come to grips with its skinny treaded Dunlops under braking and in the corners. Once I got used to it, and my first time on the "Lightning" circuit at NJMP, the lap times came tumbling down and the car showed good form. The 1962 Cooper T59 Formula Junior was an absolute delight! It did everything perfectly, and capped off a very satisfying, and productive, day of testing.  NJMP is a beautiful facility, and the track was lovely to drive. We also enjoyed a great lunch prepared by the club's chef out in the sunshine of the clubhouse deck!  All-in-all a spectacular trip with fantastic friends and great cars!" – Art
All photos were taken by Rebecca Wetzel.