1959 BMC Mk. 1 Formula Junior
$125,000.00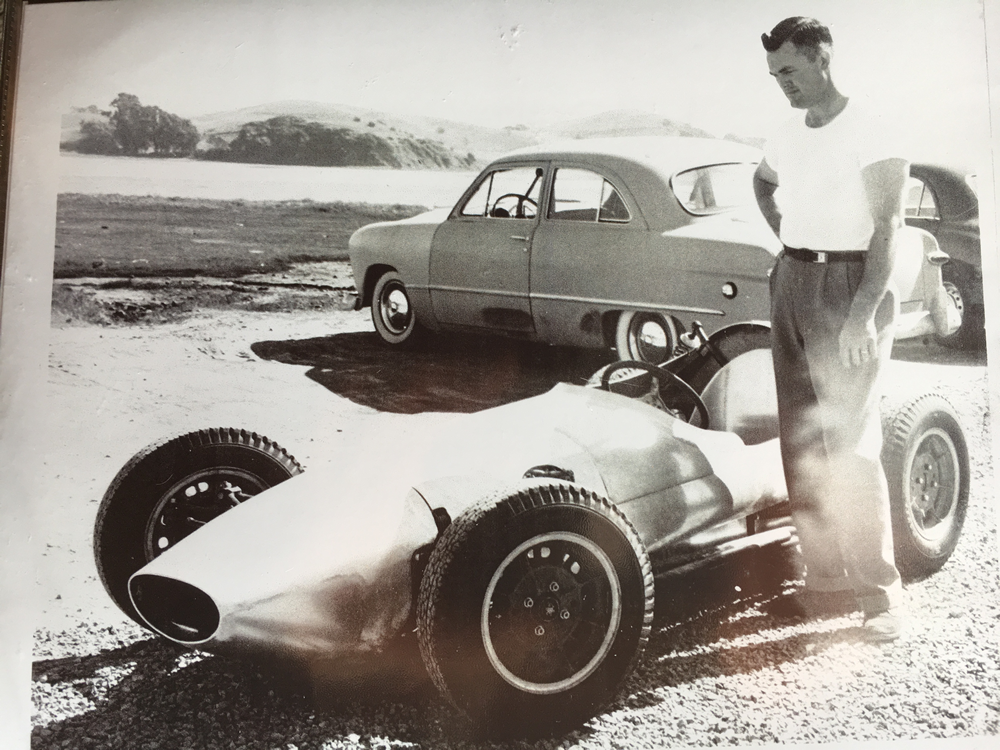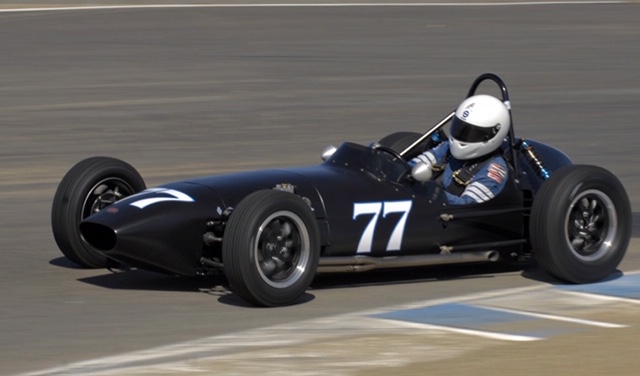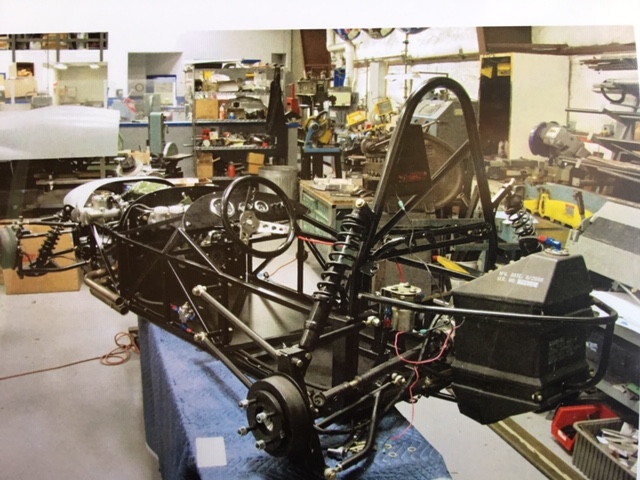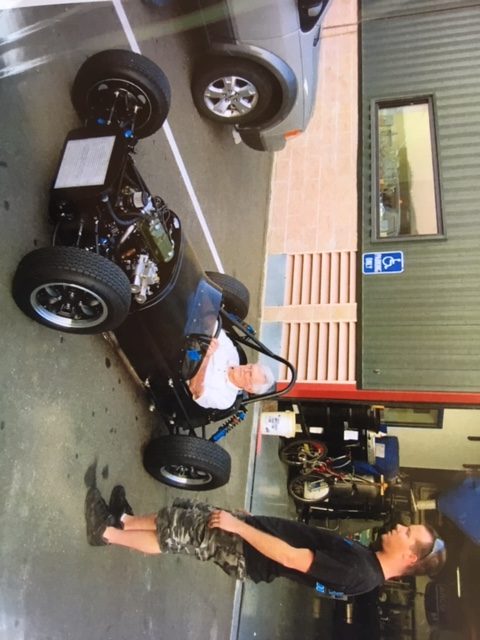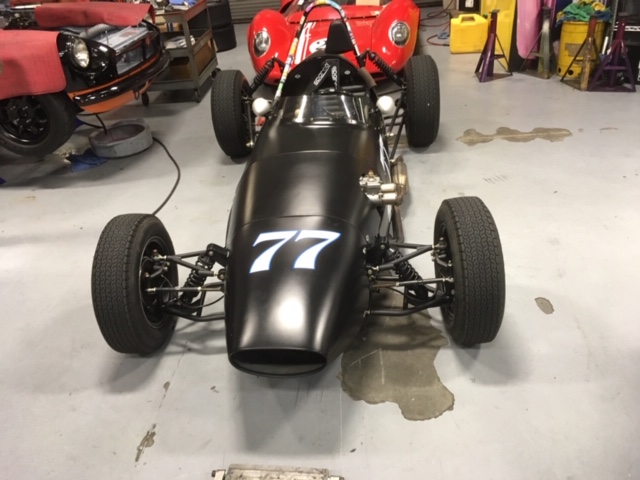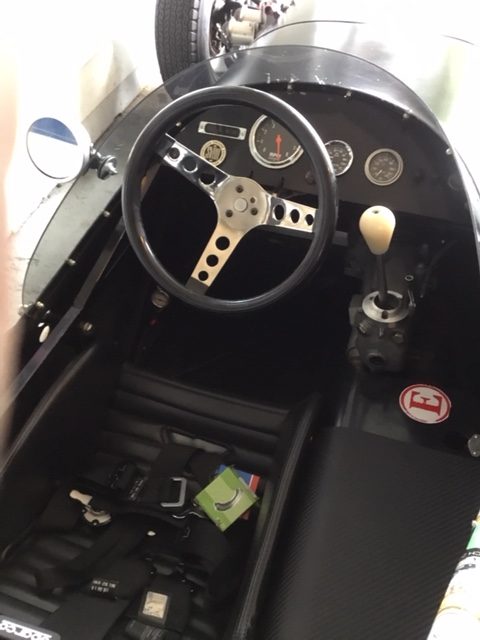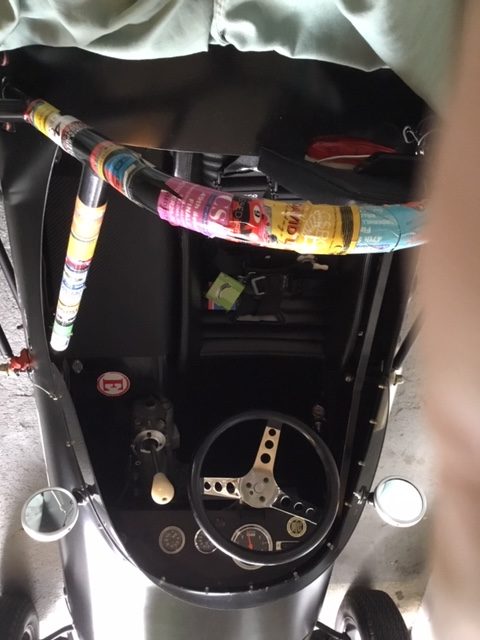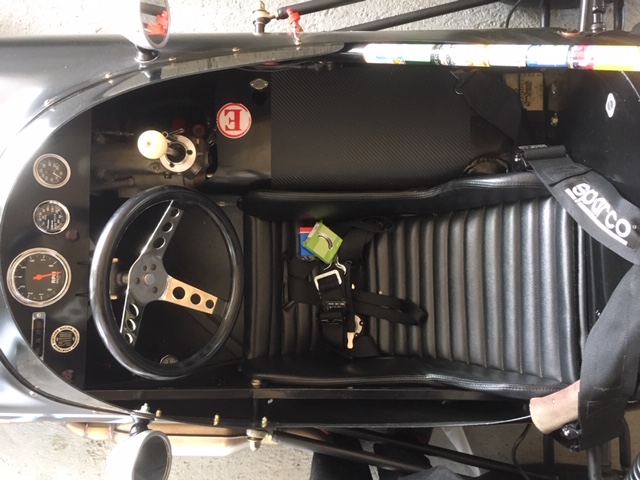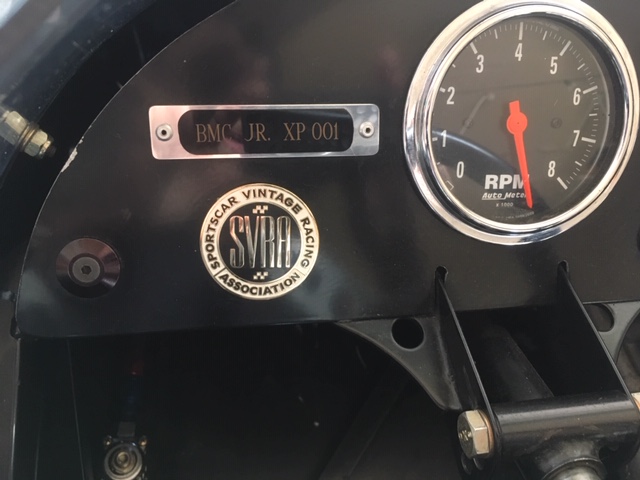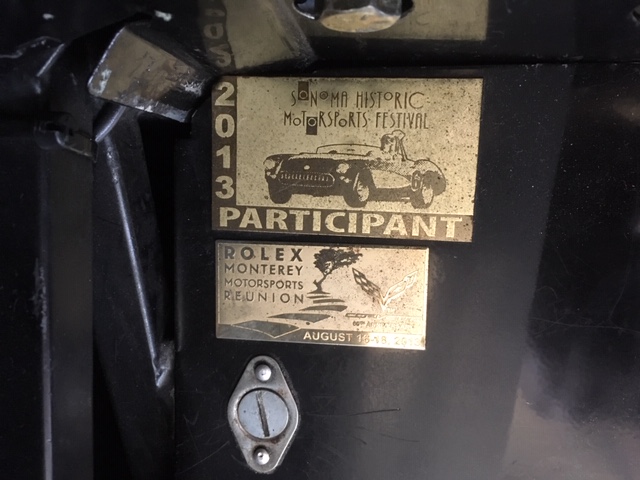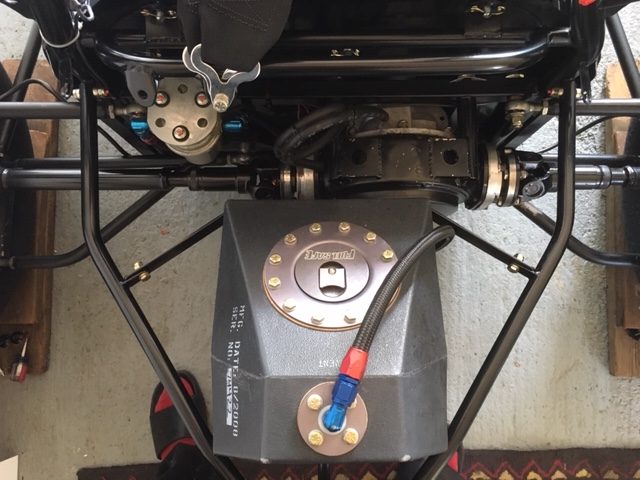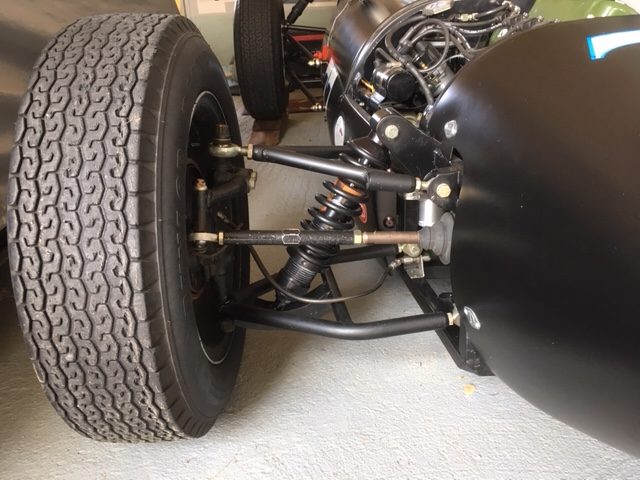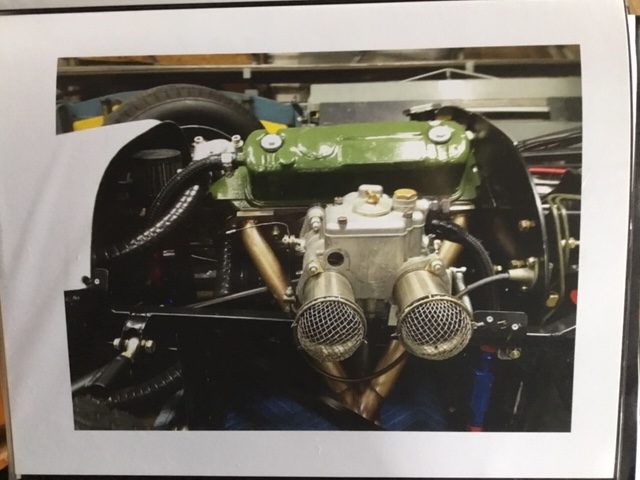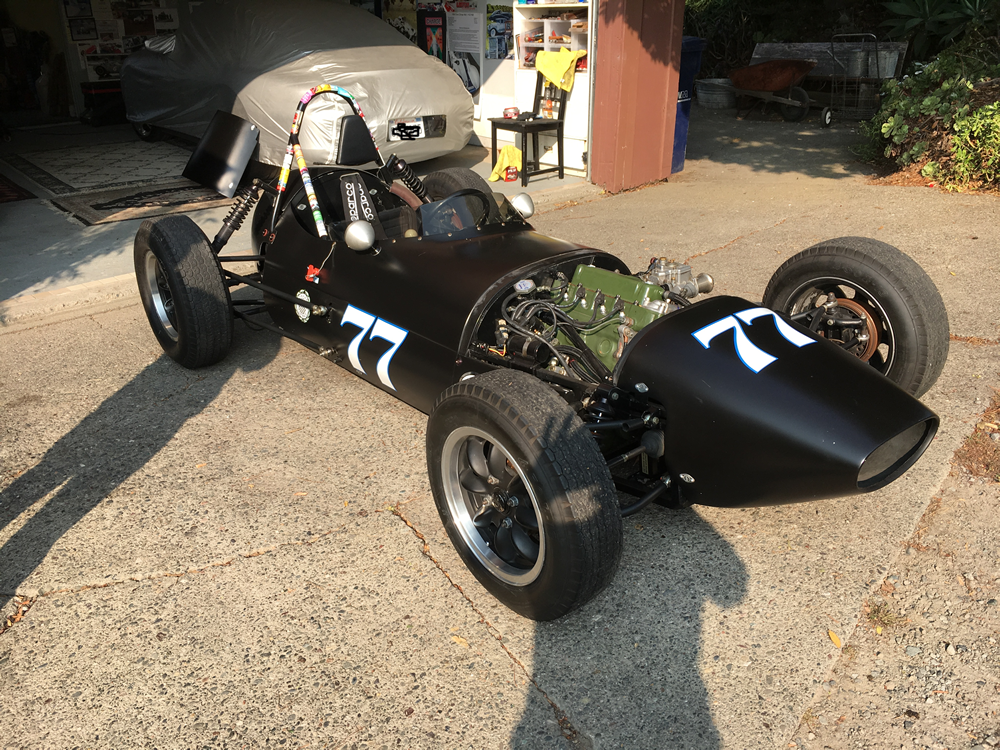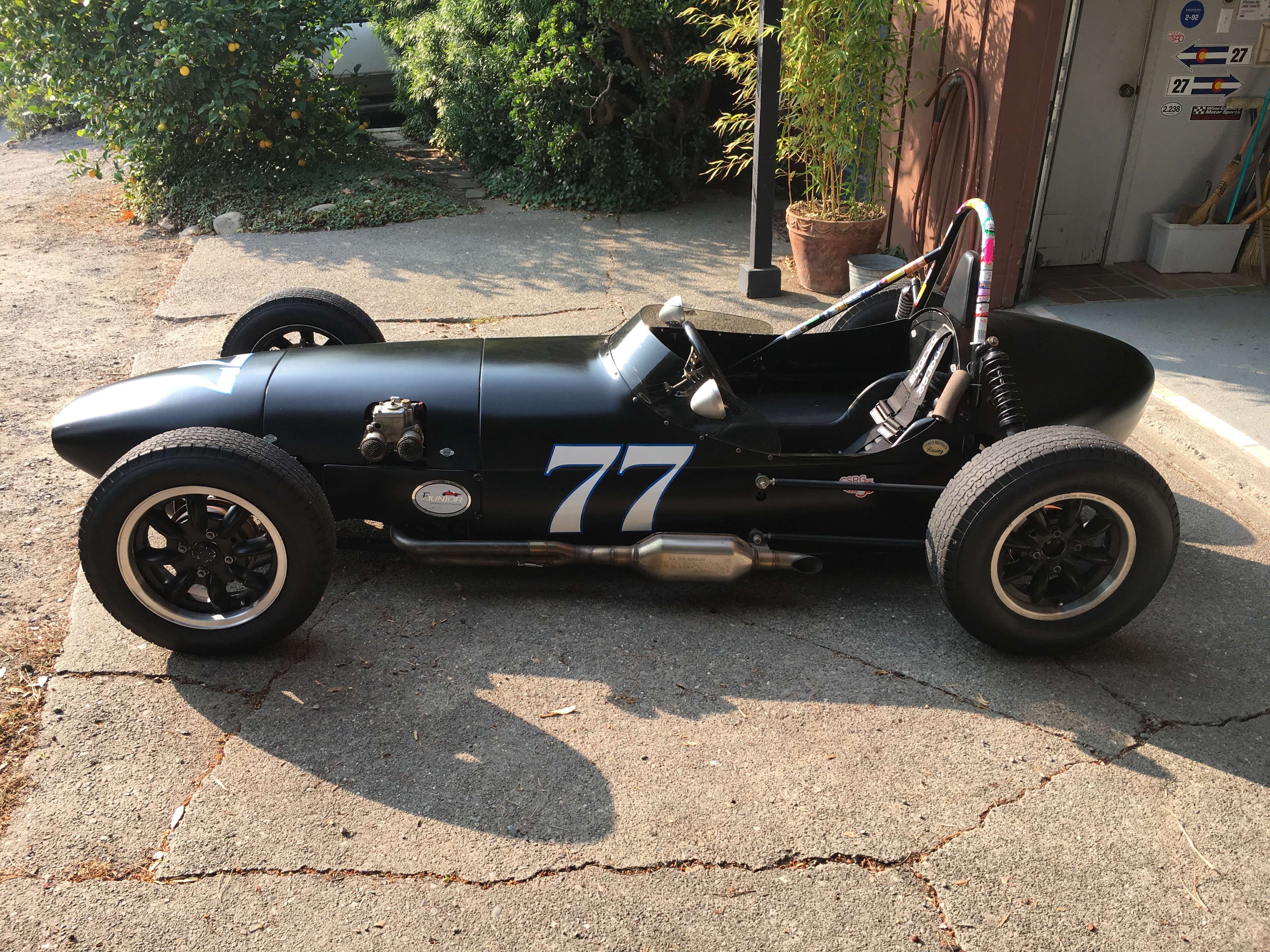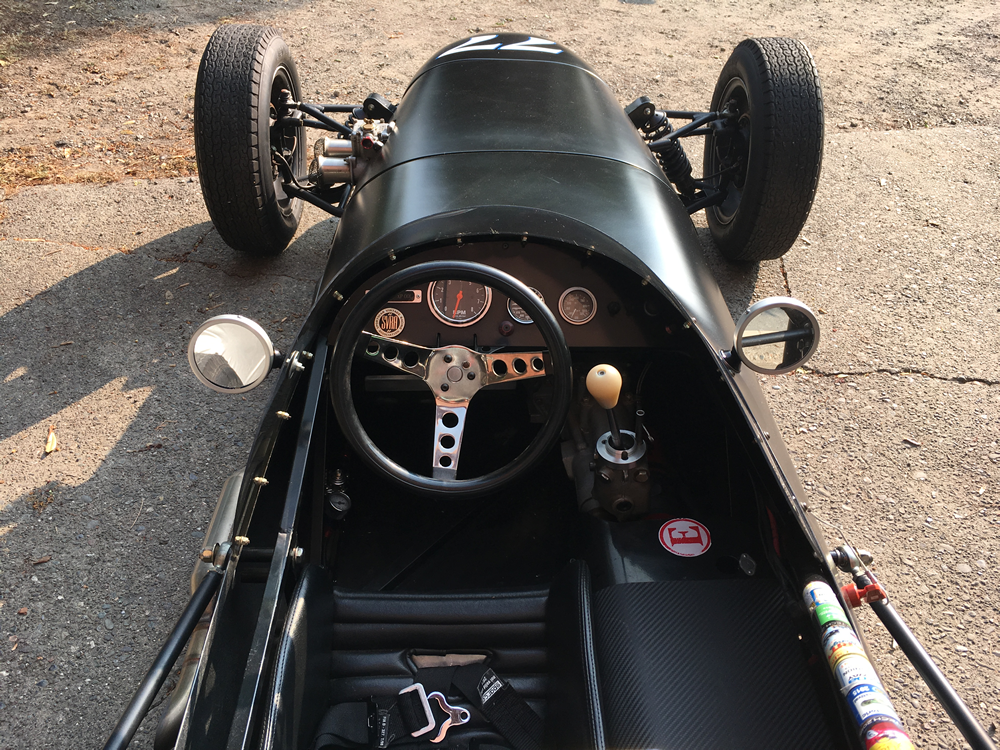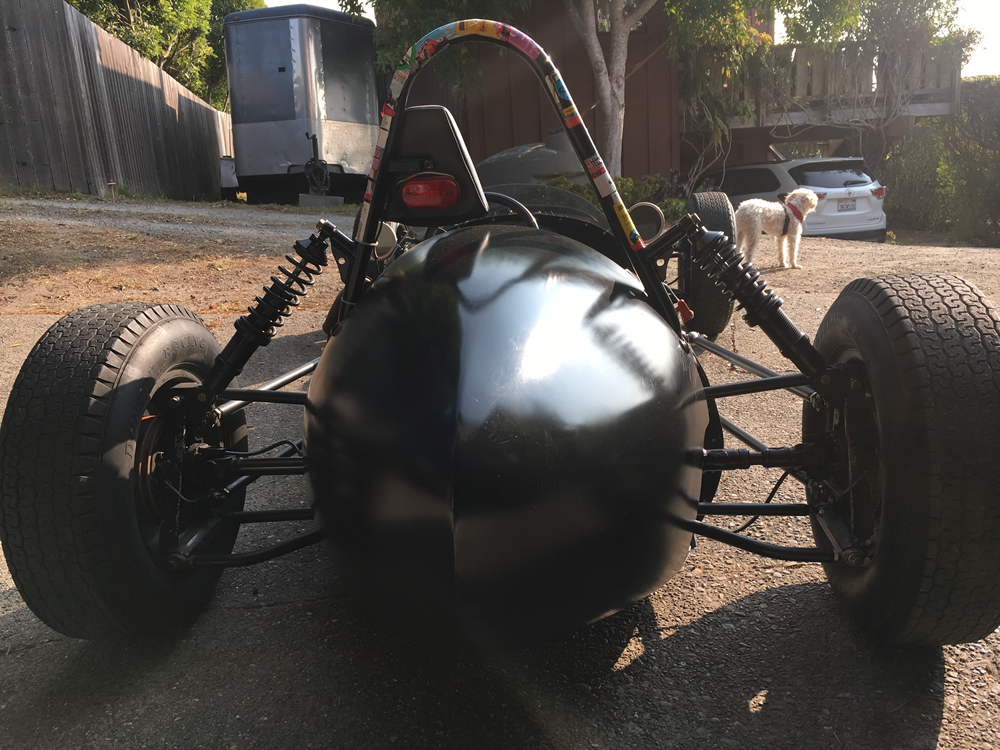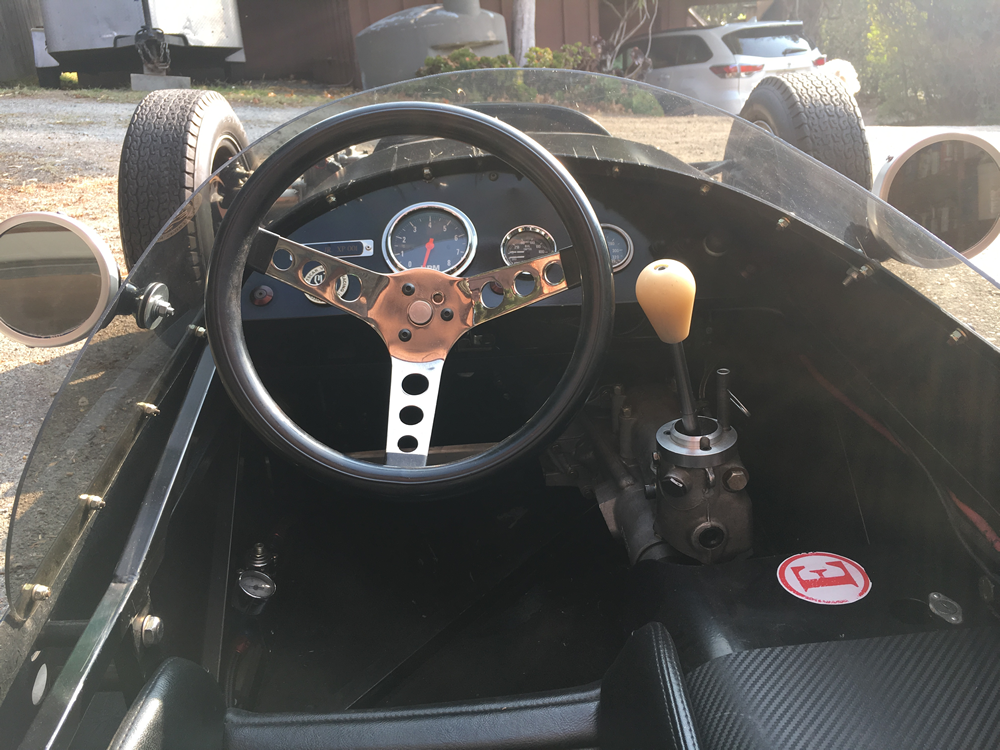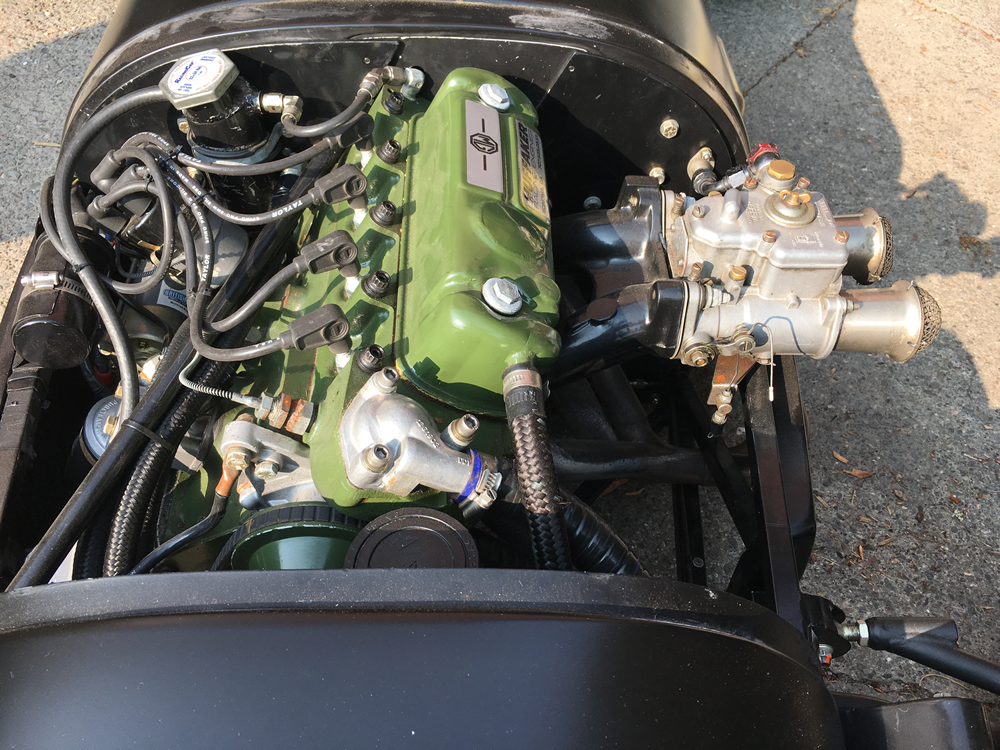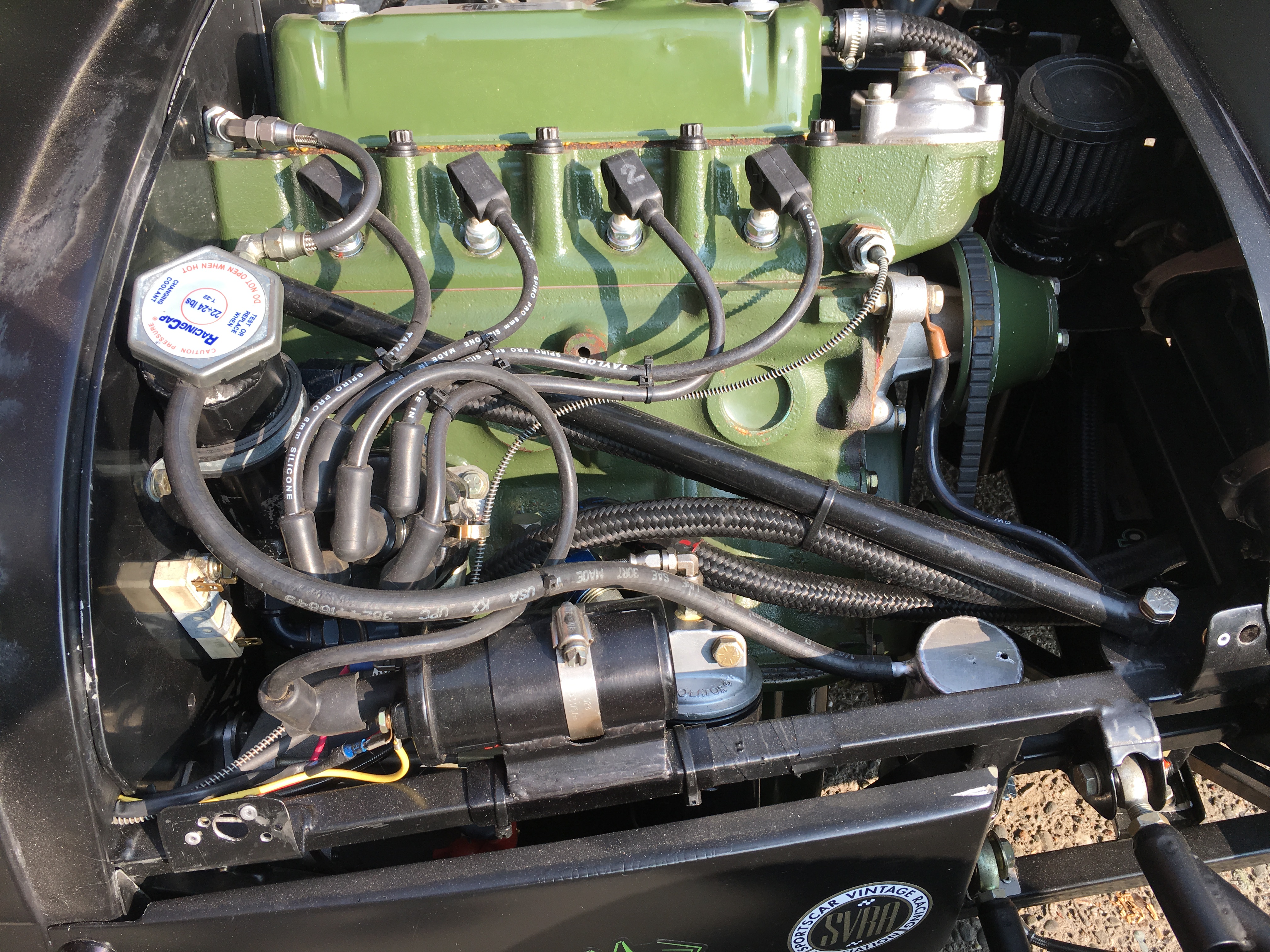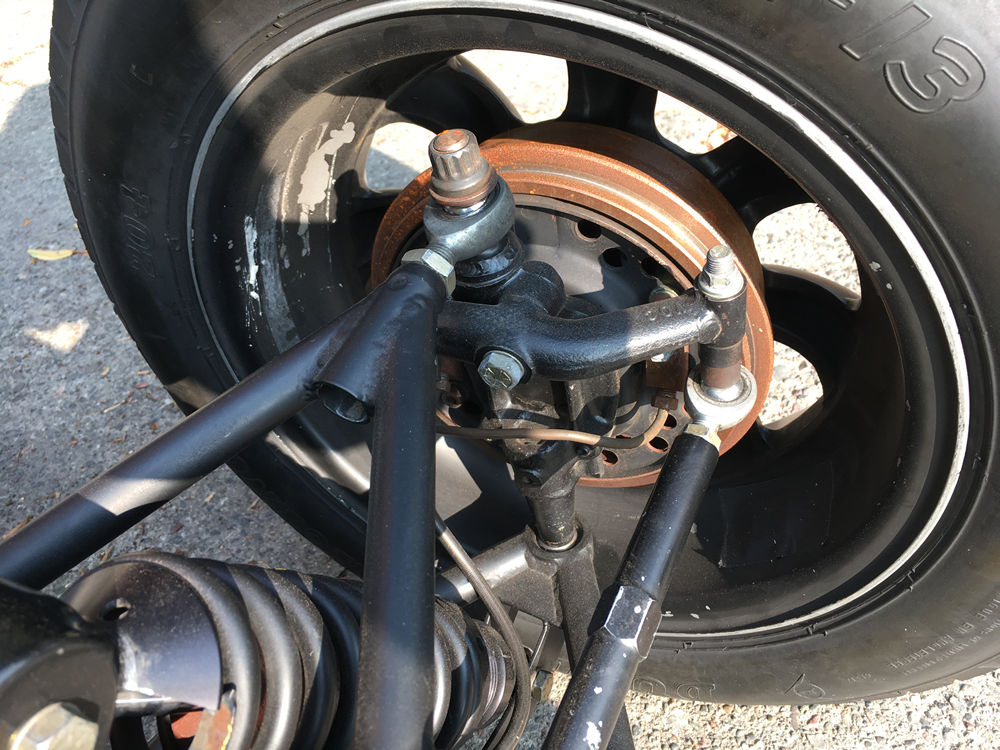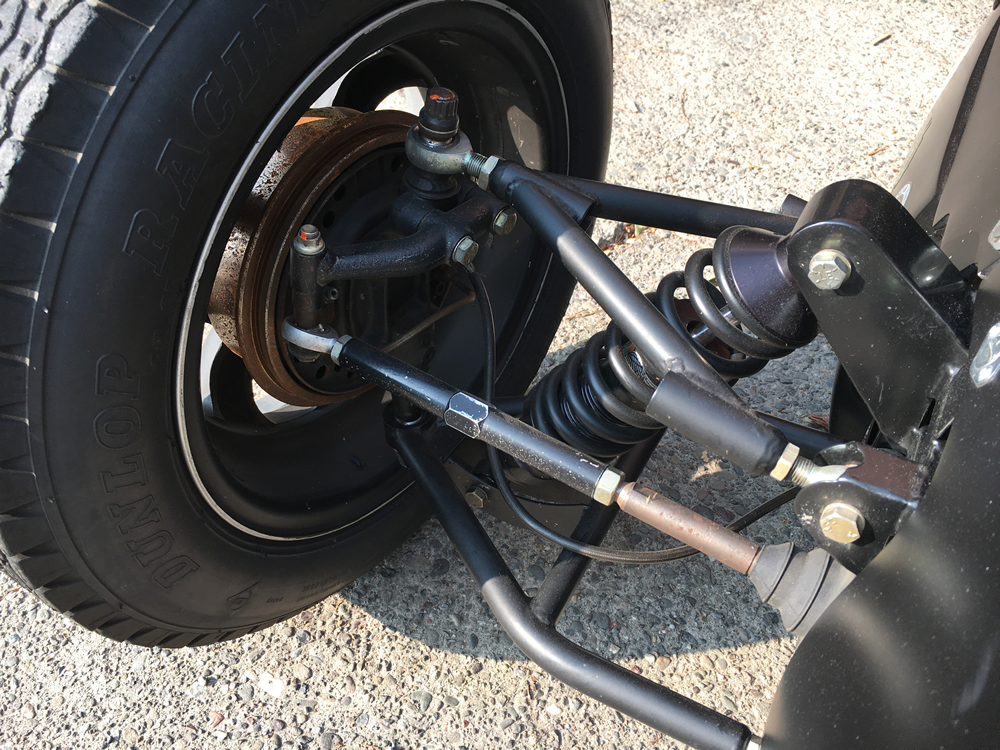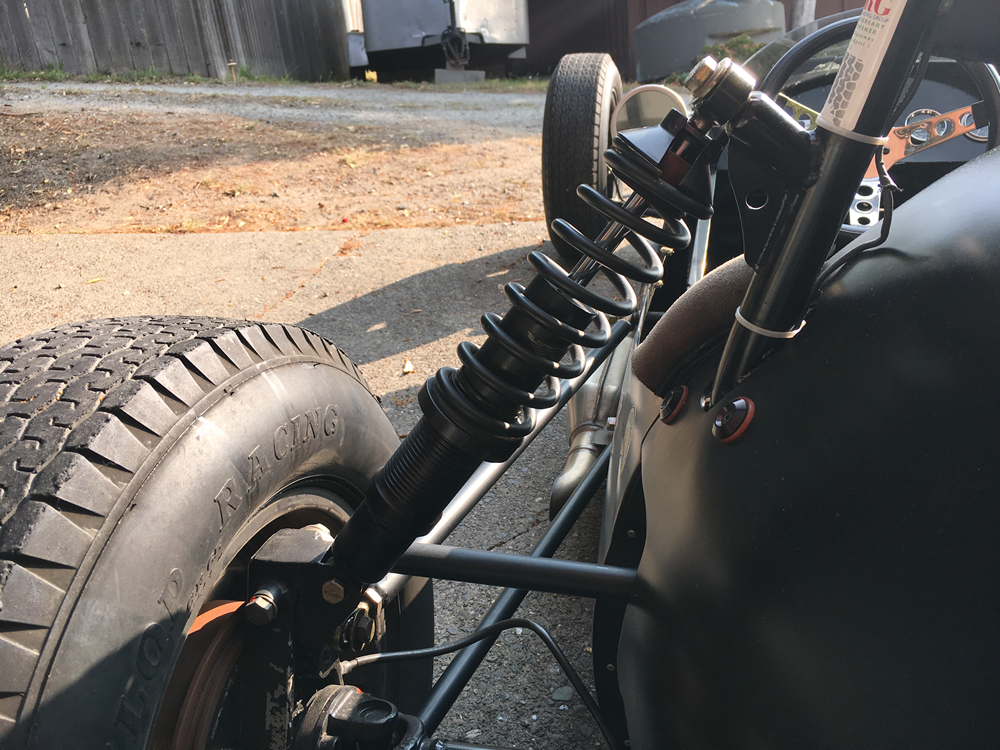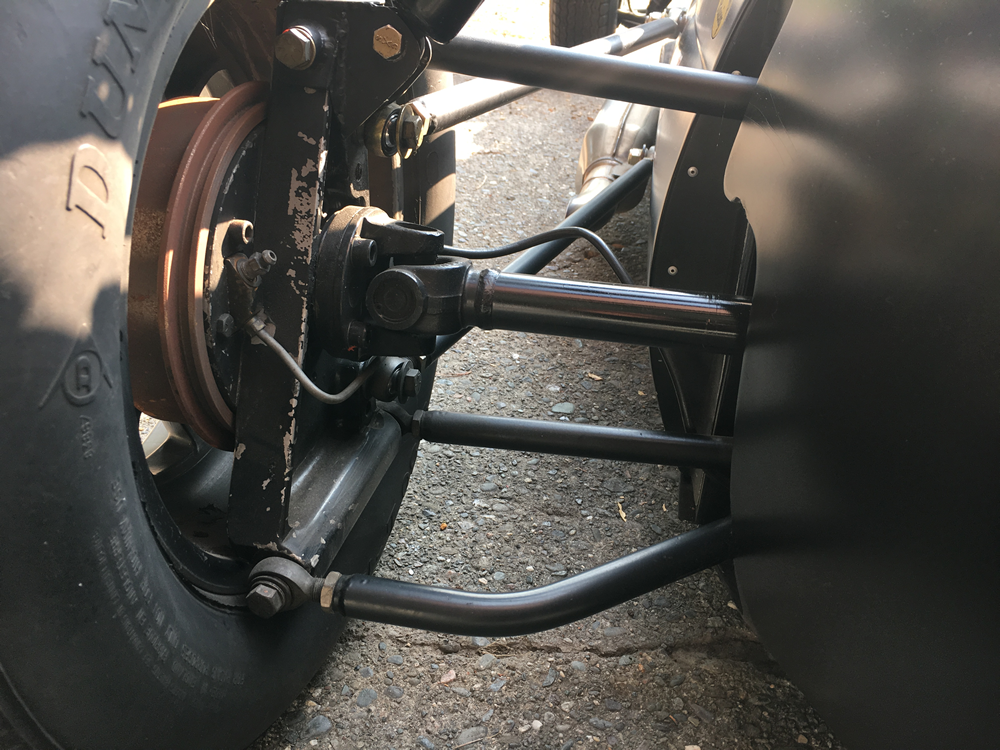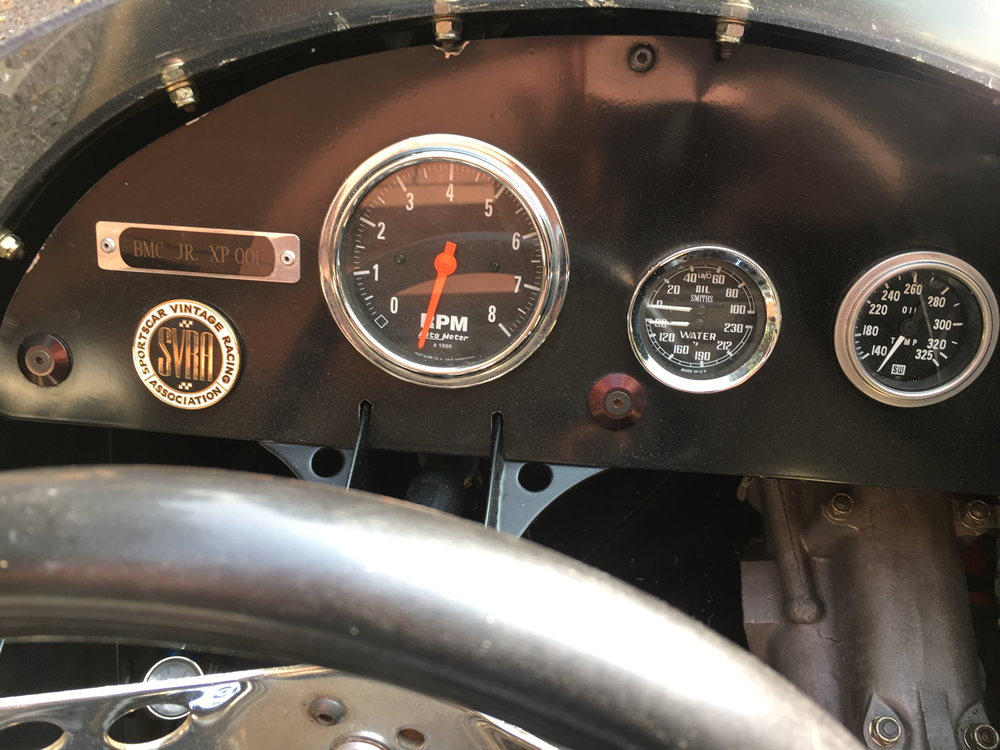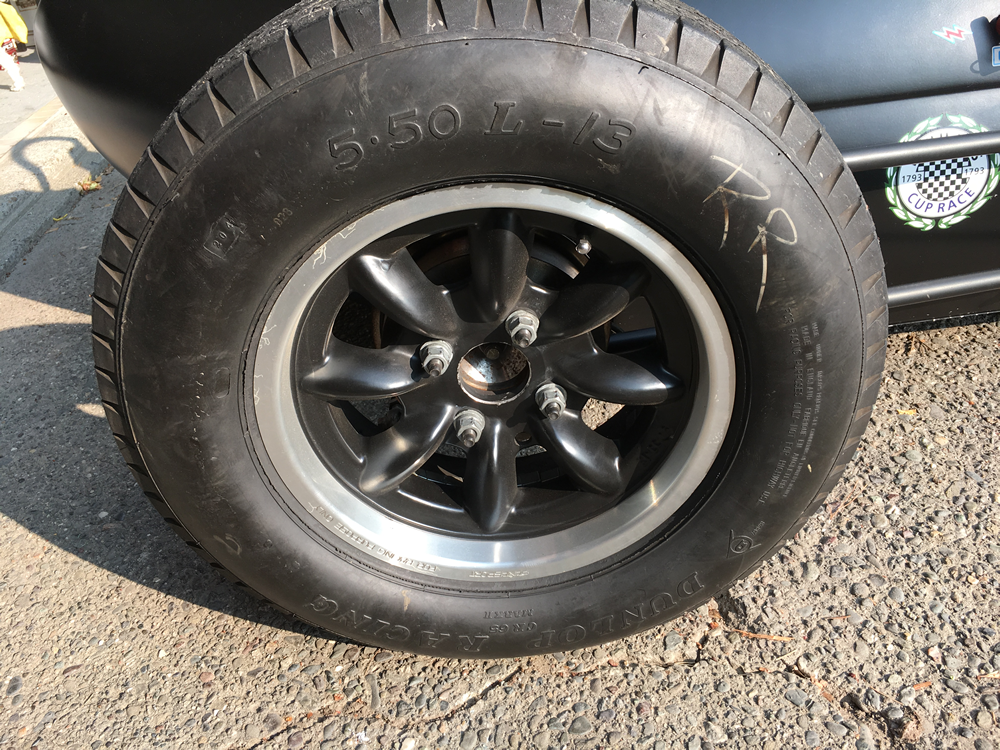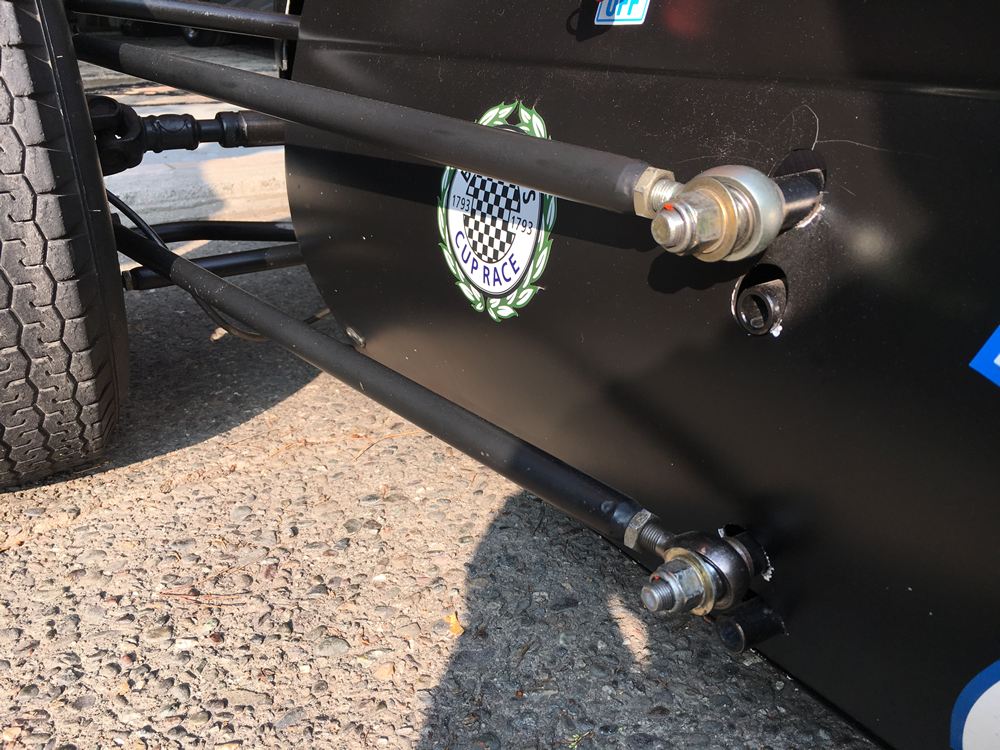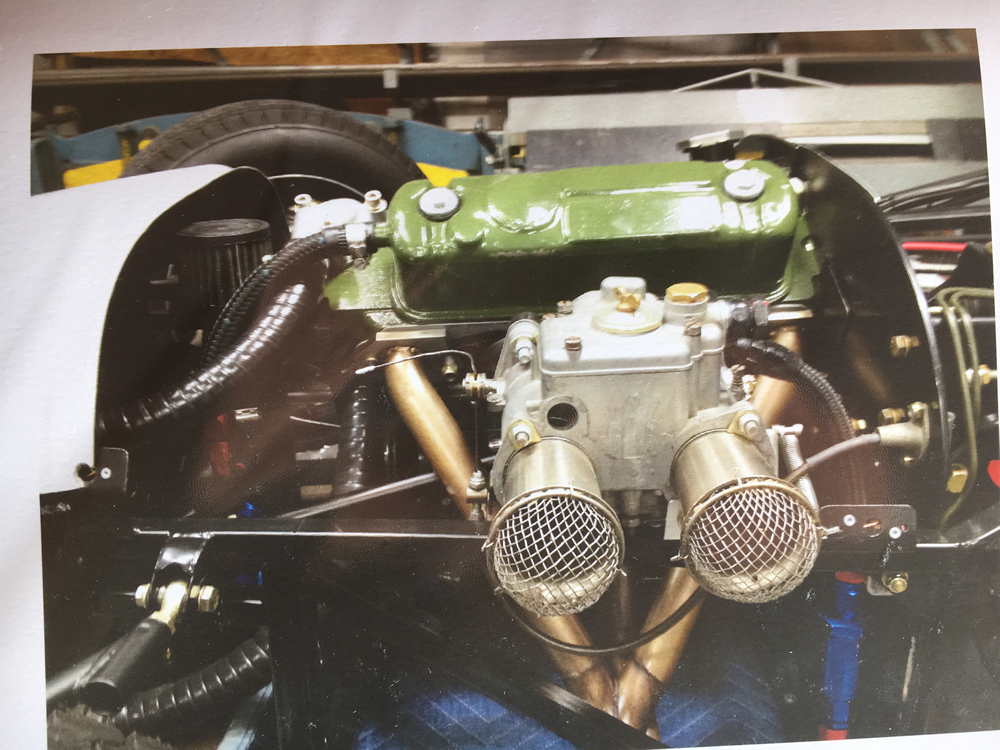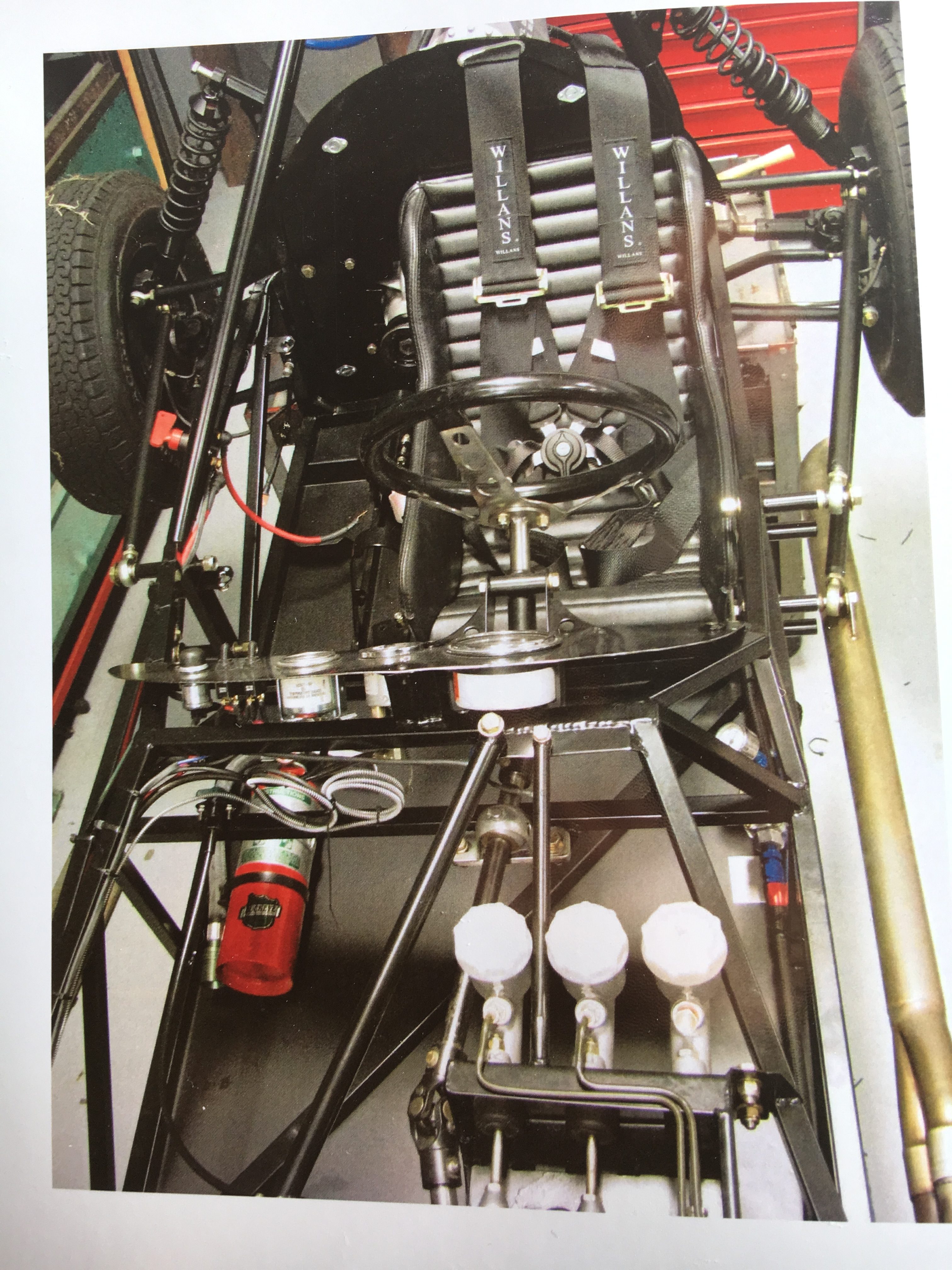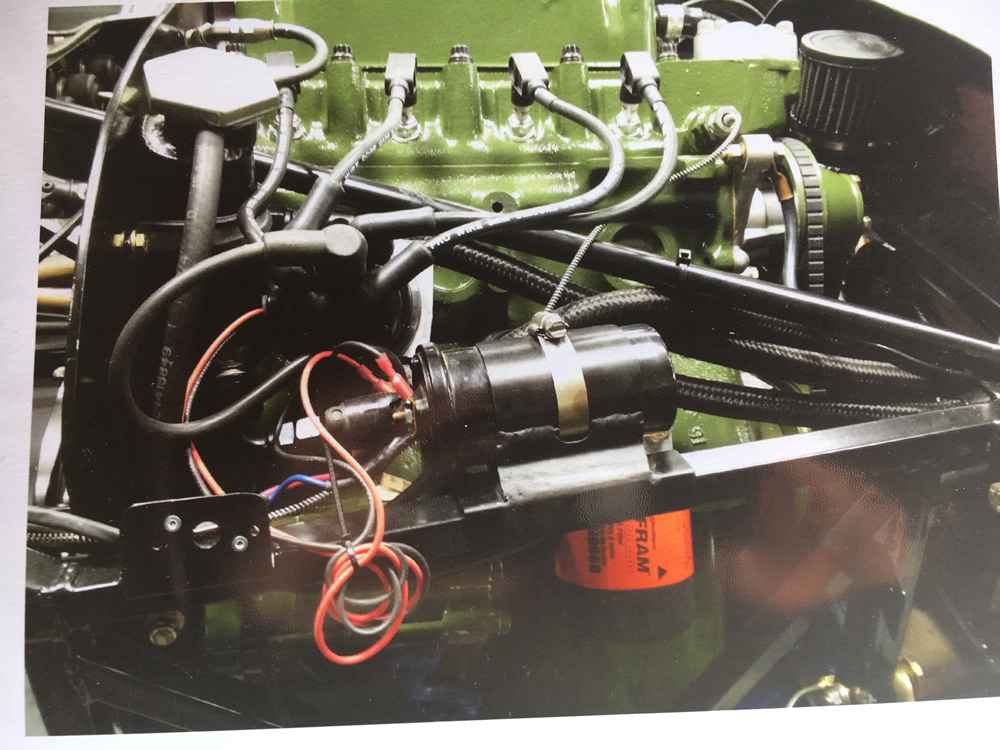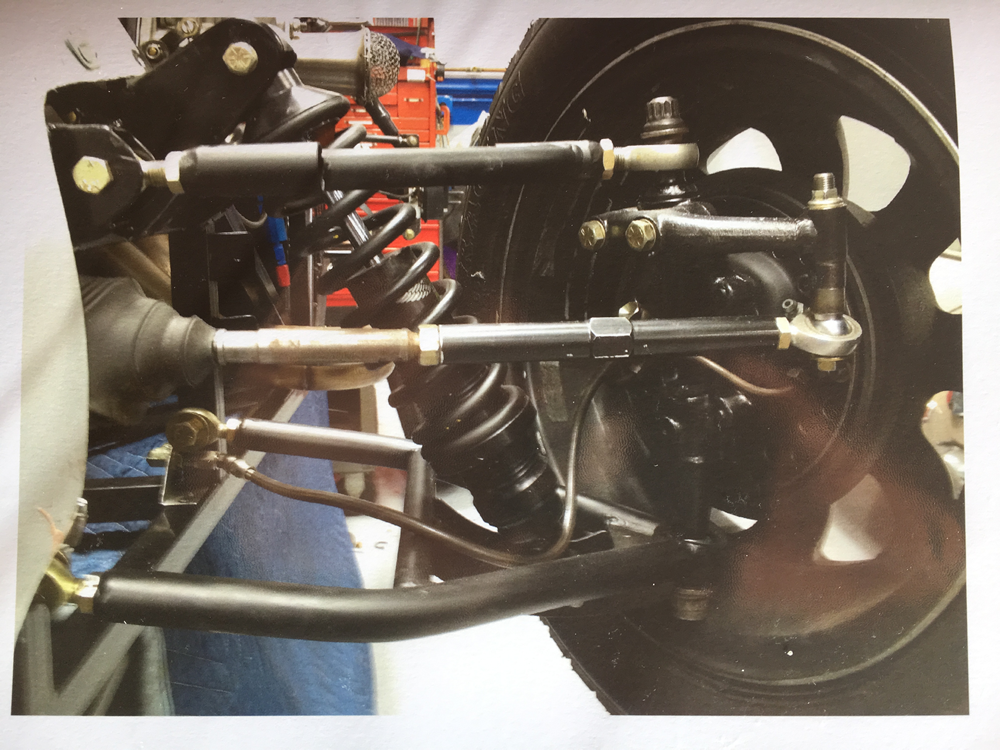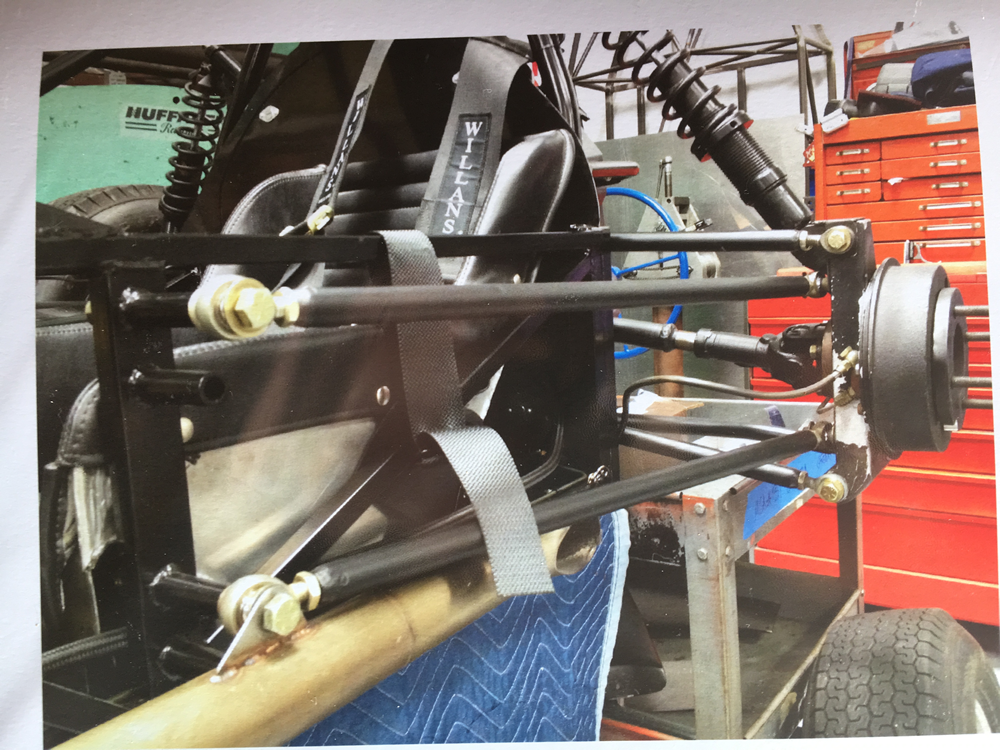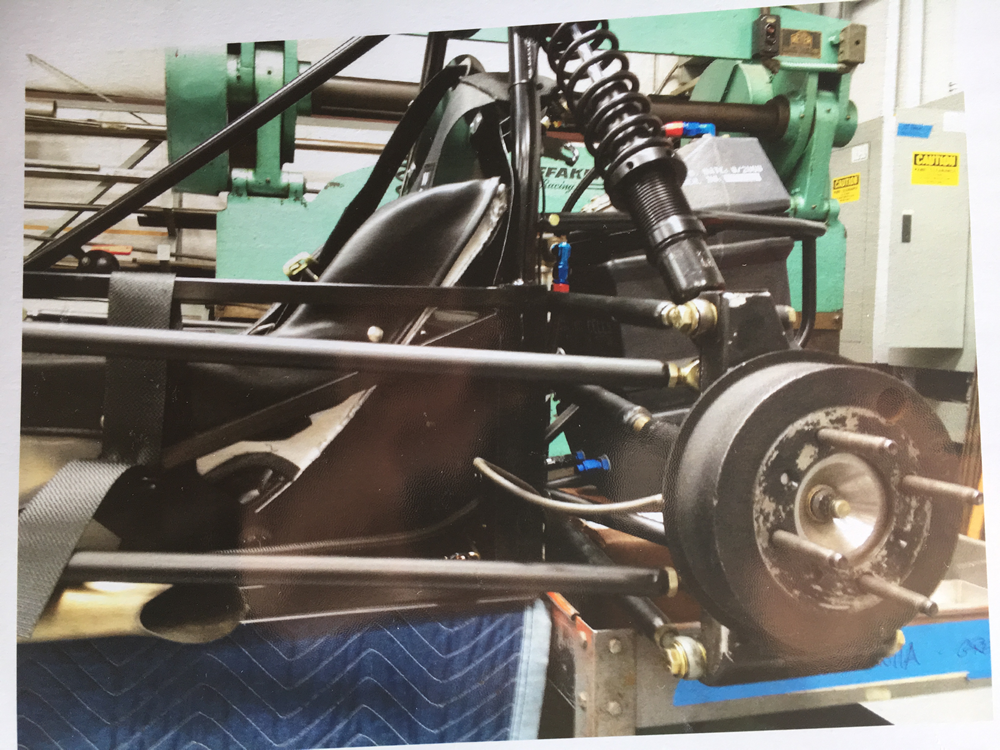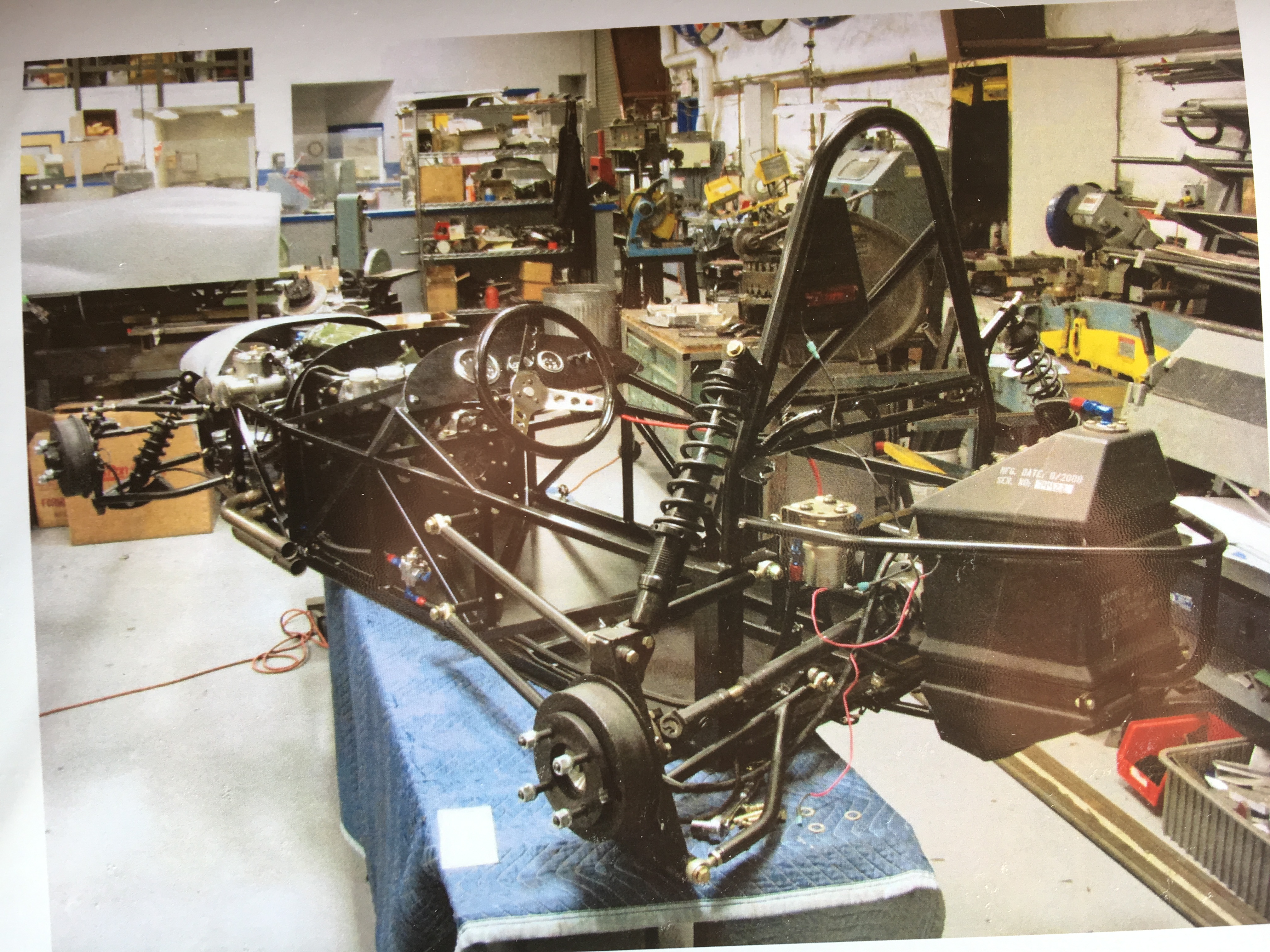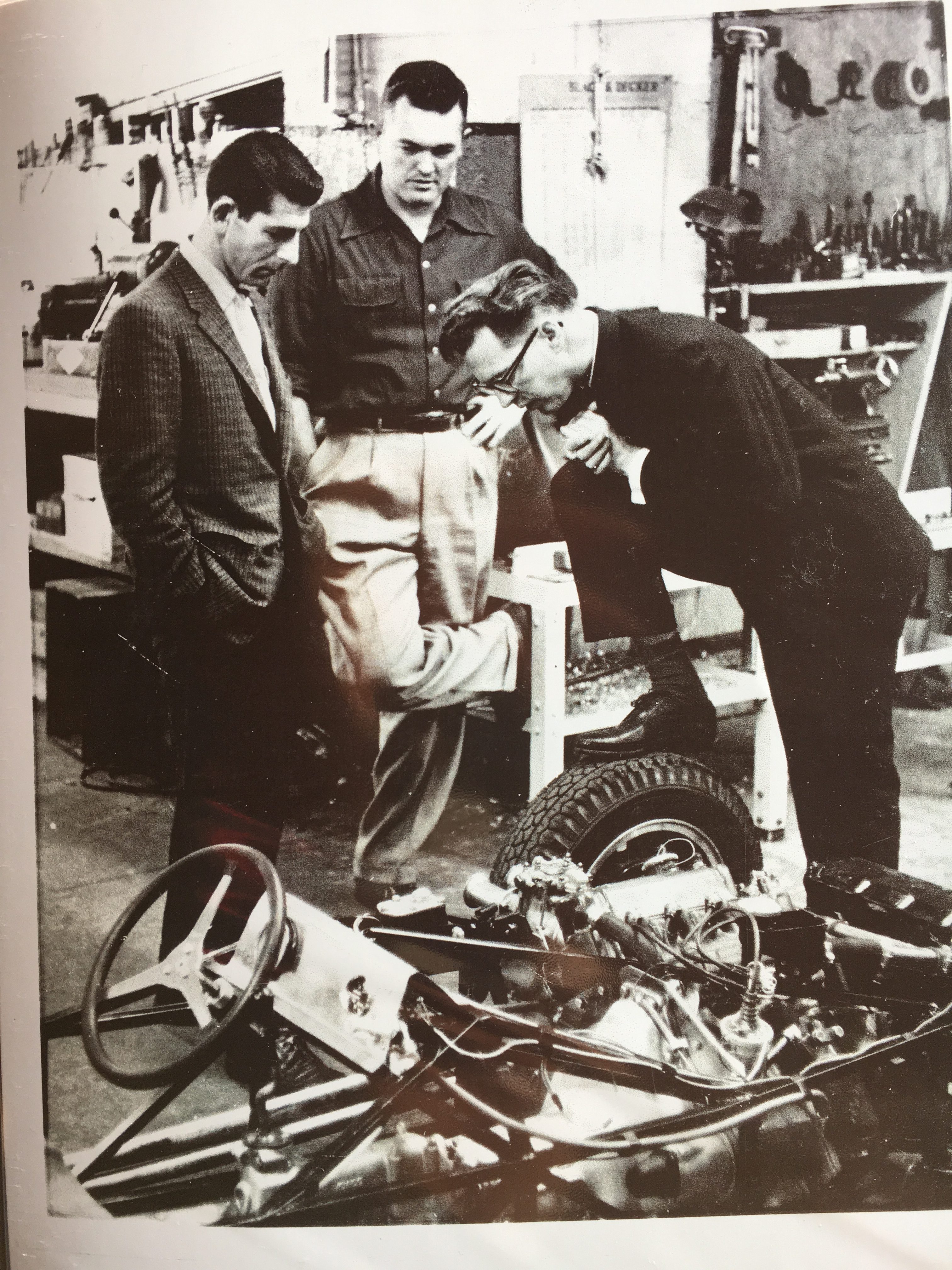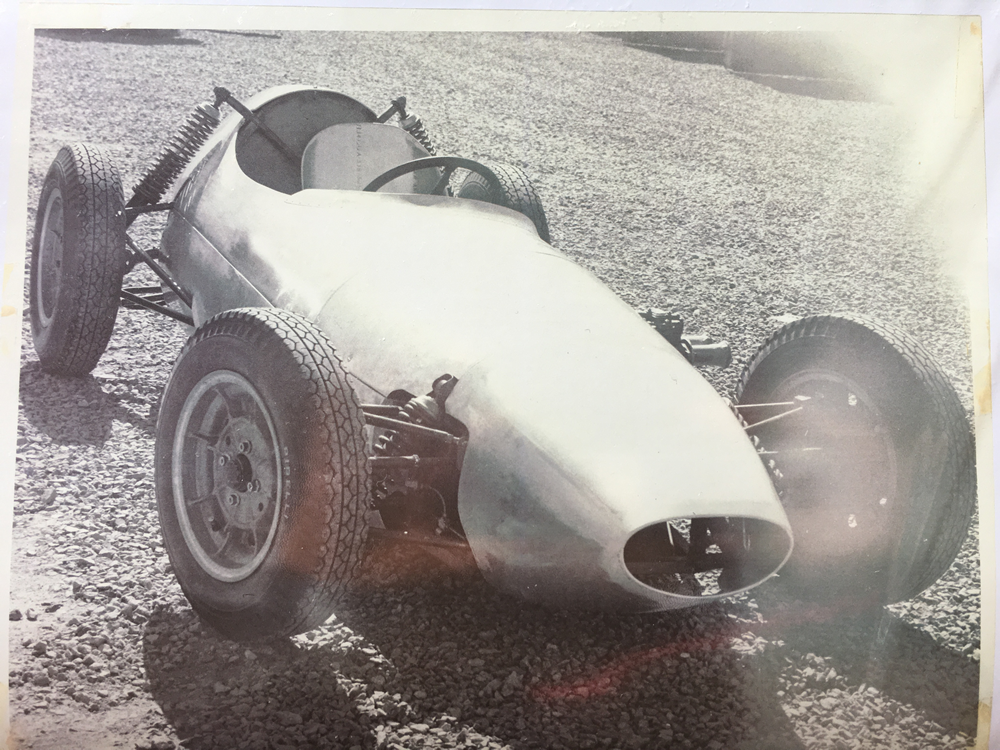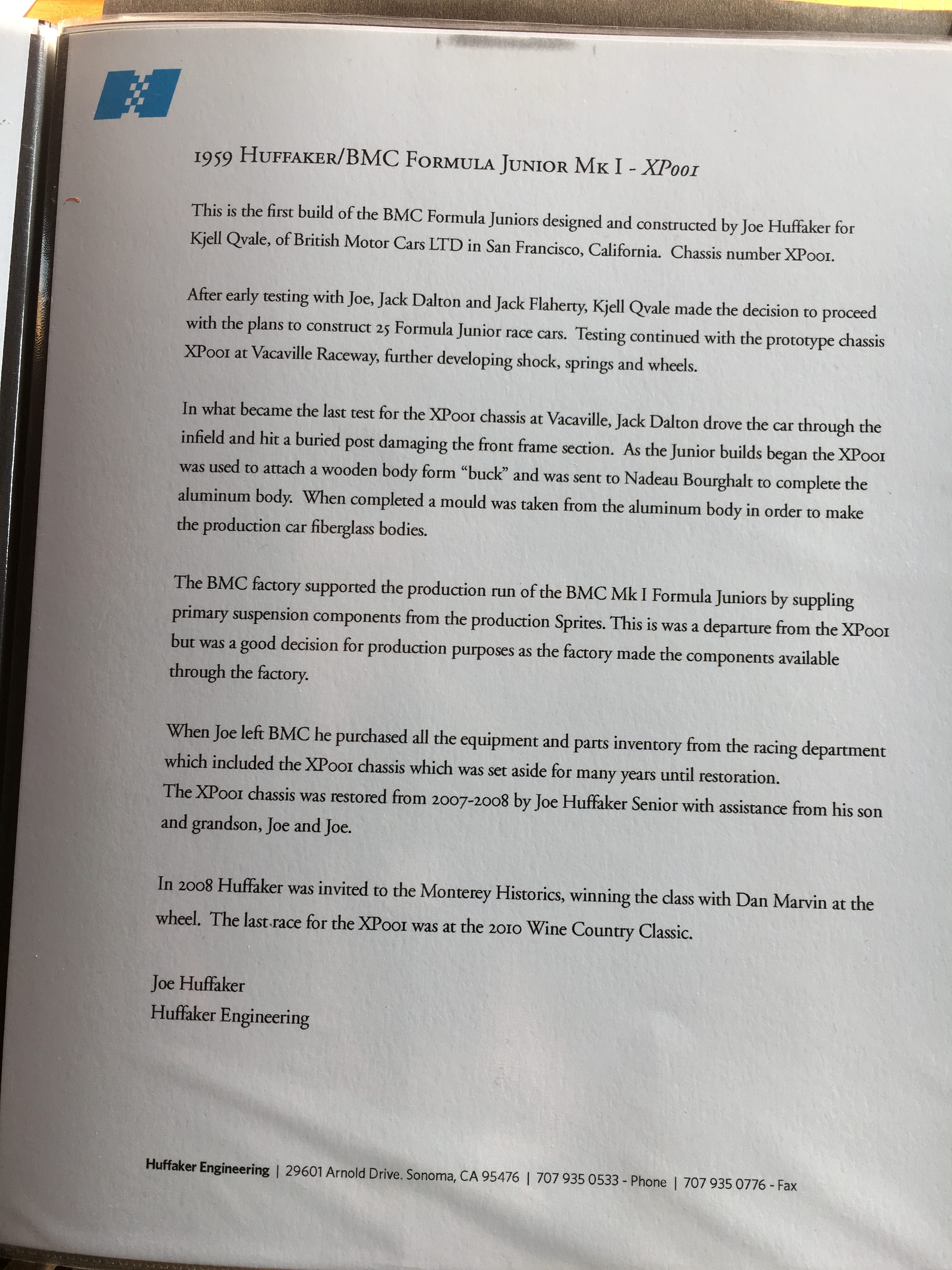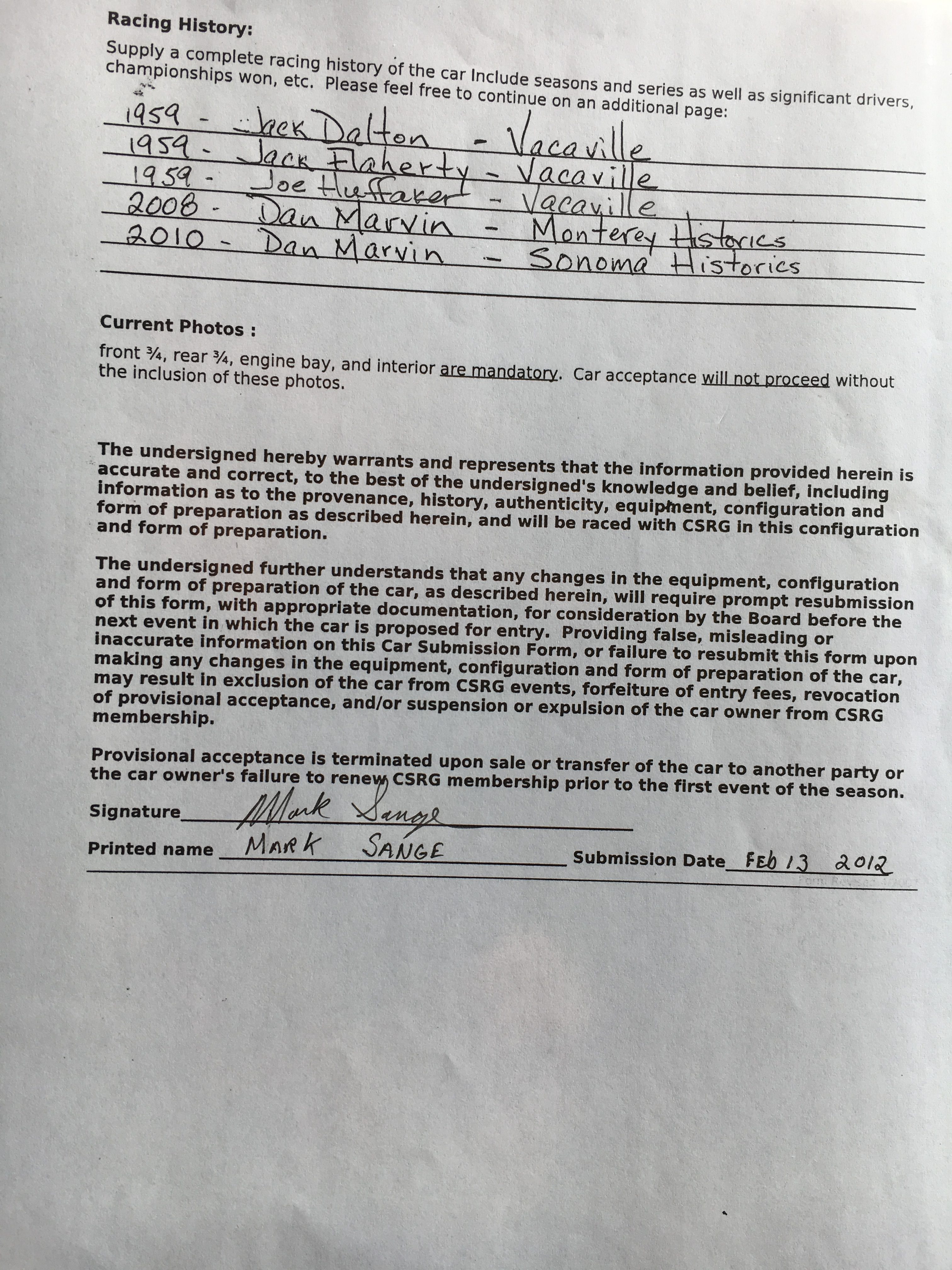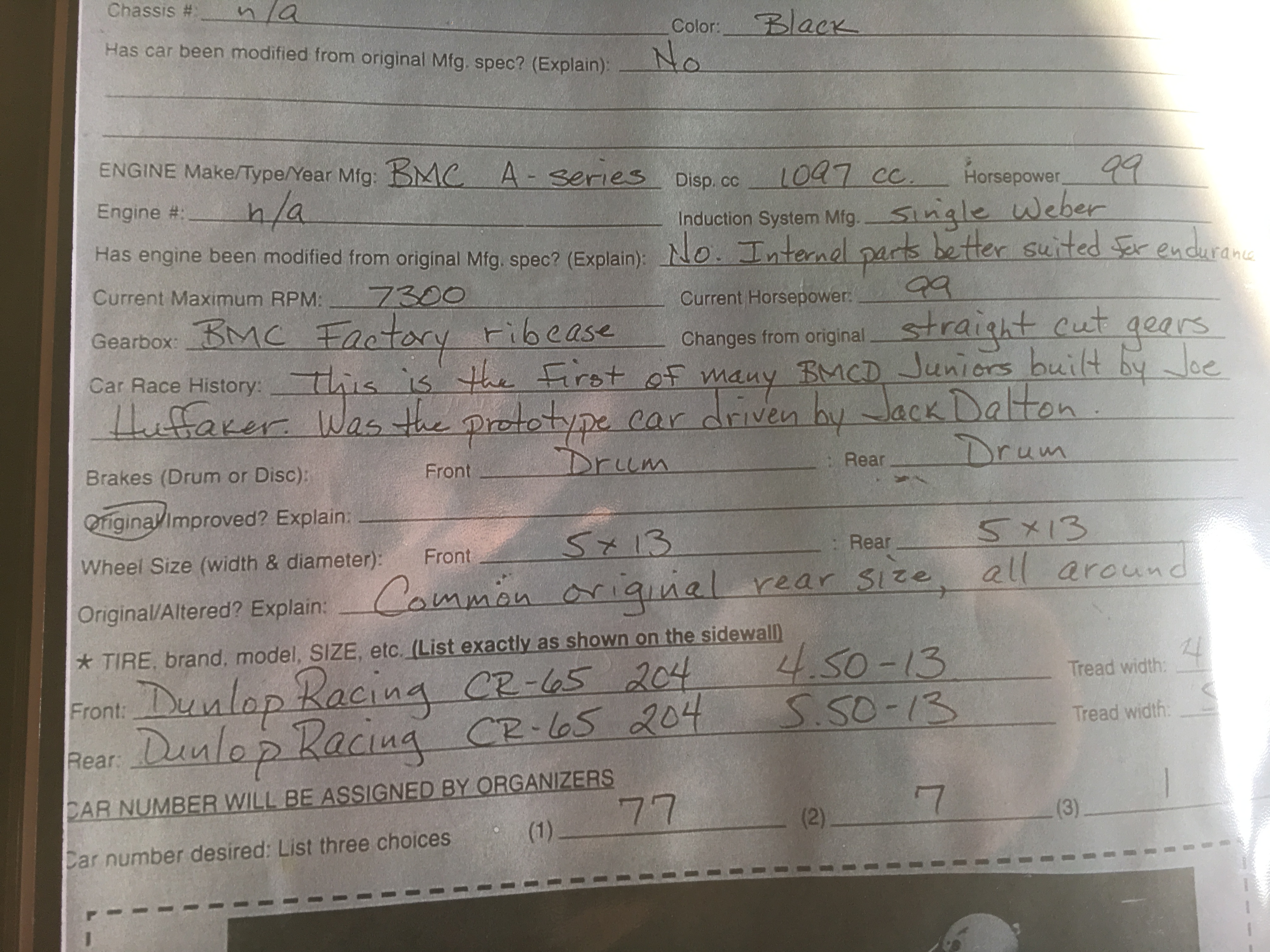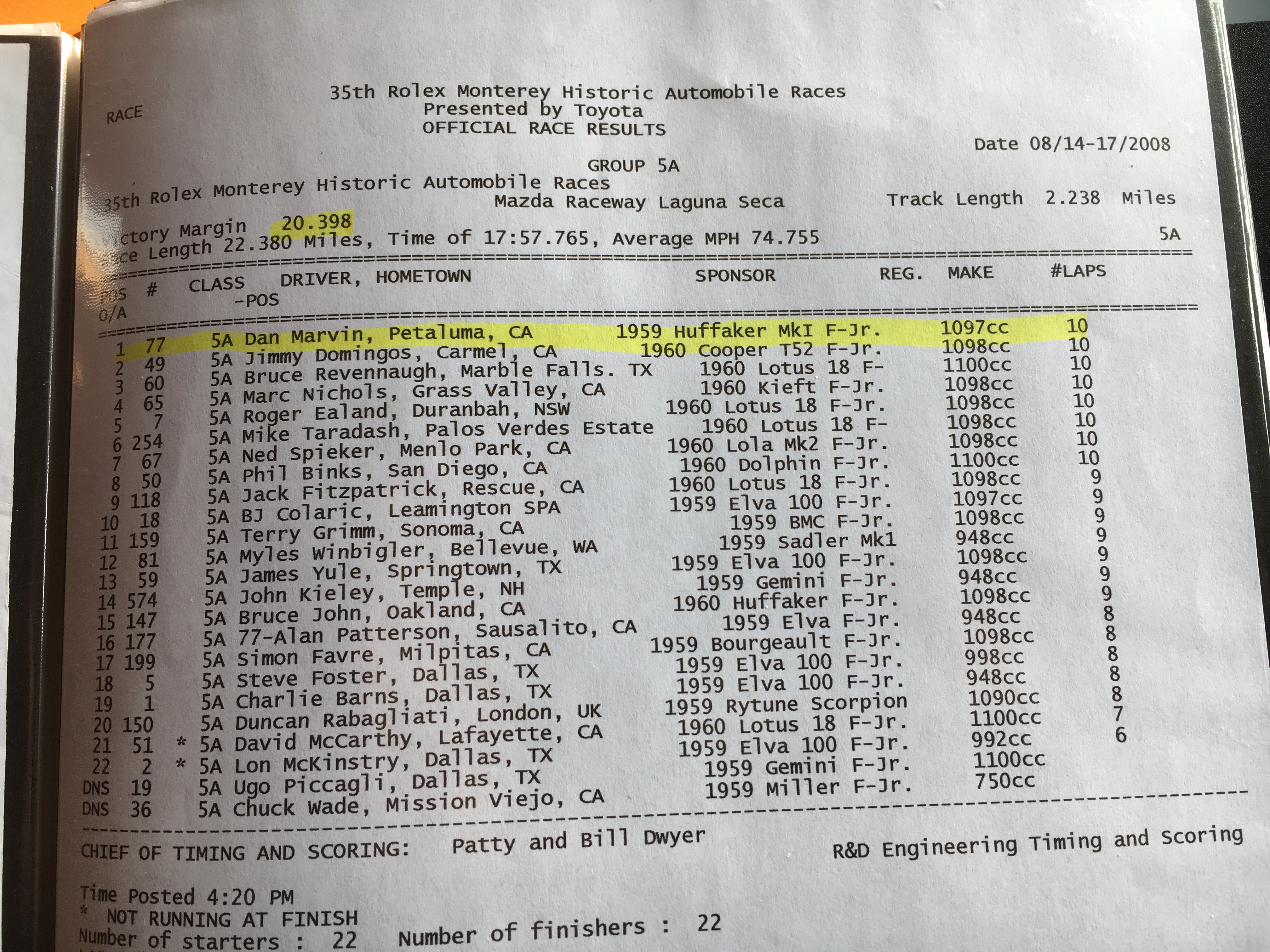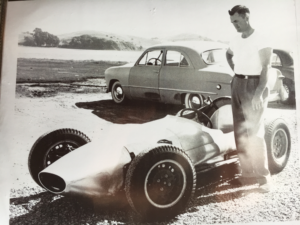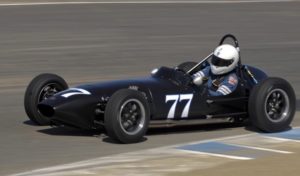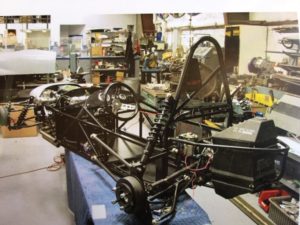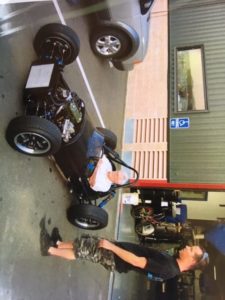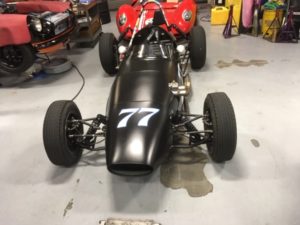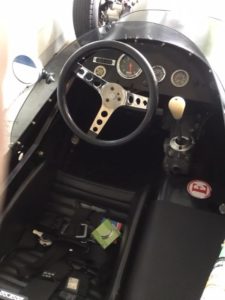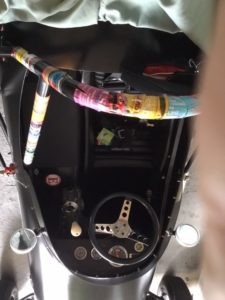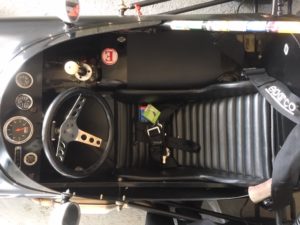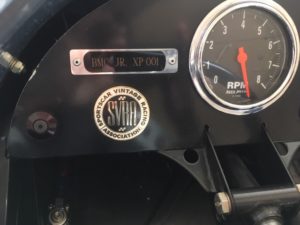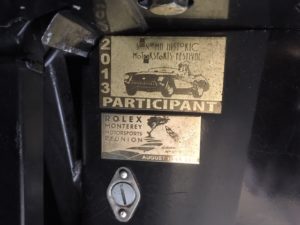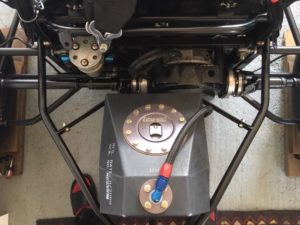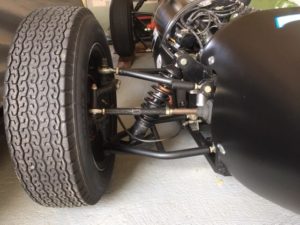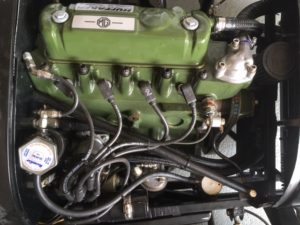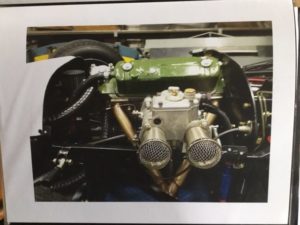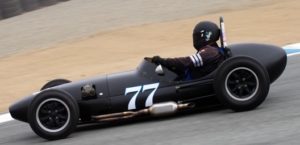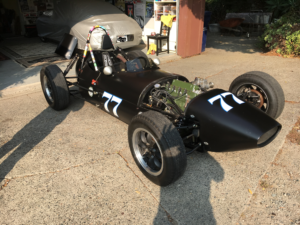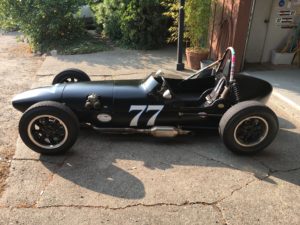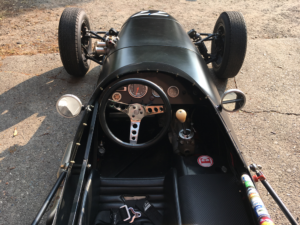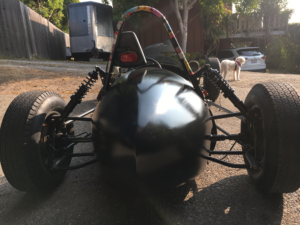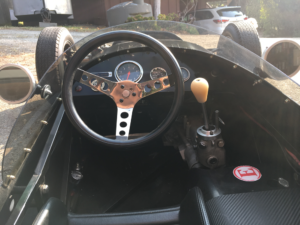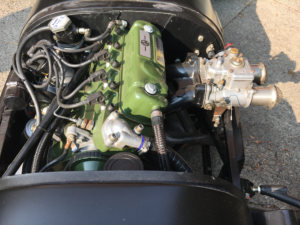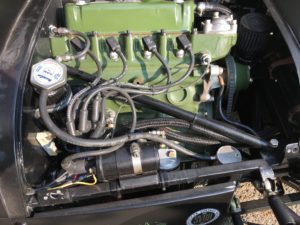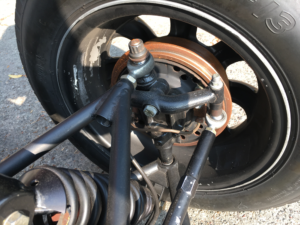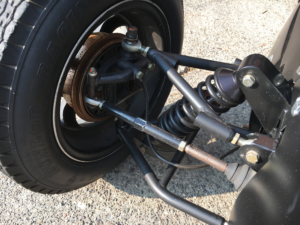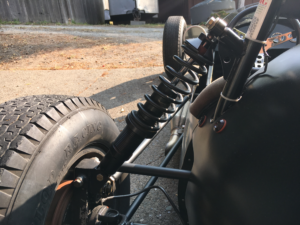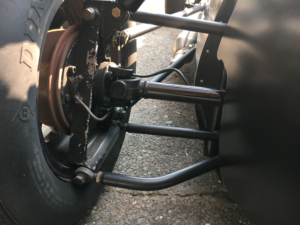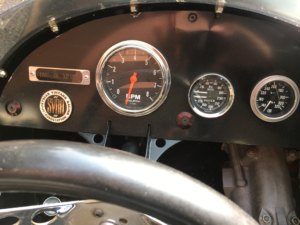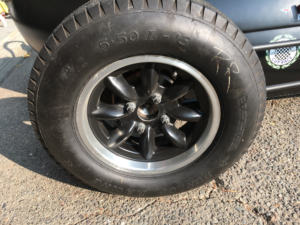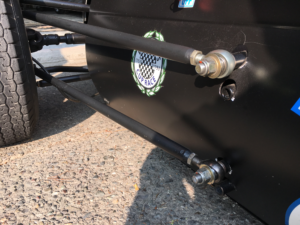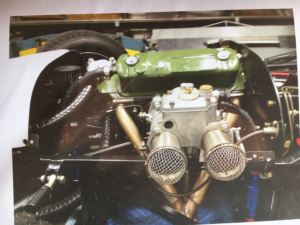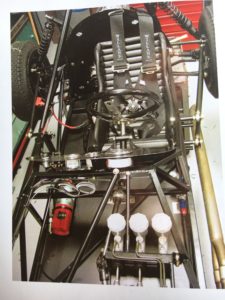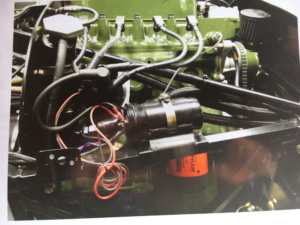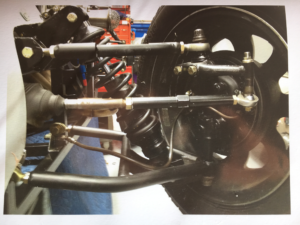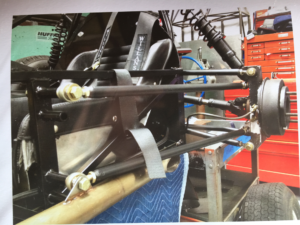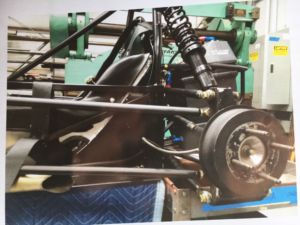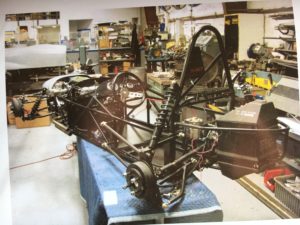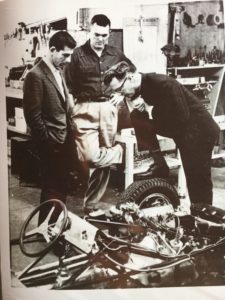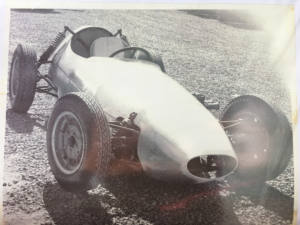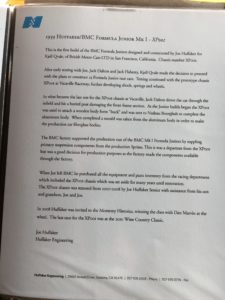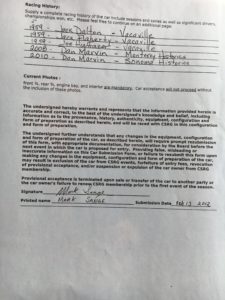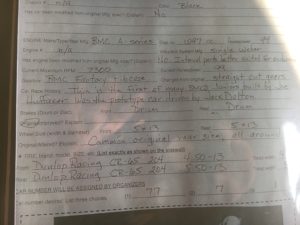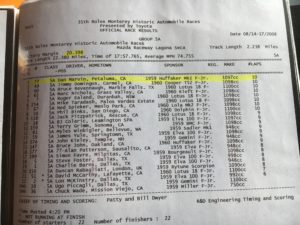 History:
The first BMC Formula Junior was designed and constructed by Joe Huffaker for Kjell Qvale of British Motor Cars LTD in San Francisco, California. The car was designated chassis number XP001. This is that car.
After early testing with Joe, Jack Flaherty, and Jack Dalton, Kjell Qvale decided to go ahead with plans to construct 25 production cars.
They continued testing with the prototype chassis at Vacaville Raceway, working on a variety of items which included shock, spring, and wheel changes.
In what became the last test session for XP001 at Vacaville, Jack Dalton drove the car through the infield and hit a buried post. This damaged the front frame section of the car.
Upon returning the to race department, the wounded chassis was then used to attach wooden body forming "bucks," and was sent to Nadeau Bourgeault to complete an aluminum body. A mould was then taken from the aluminum body in order to make the production car fiberglass bodies.
The BMC factory supported the production run of the BMC Mk.1 Formula Juniors by supplying primary suspension components from the production Sprites. This was a departure from XP001 but was a good decision for production purposes as the factory offered to supply these partes.
Eventually, when Joe left BMC, Joe purchased all the equipment and parts inventory from the racing department, which included XP001. XP001 was set aside until restoration began in 2007.
The restoration of XP001 was carried out by Joe Sr. along with his son Joe, and grandson Joe. By mid-2008, the restoration was complete. The car was hurried to Laguna Seca for its first race in August, 2008, at the Monterey Historic Automobile Races. The 2008 edition of the event featured the 50th Anniversary of Formula Junior.
XP001 was driven by long time Huffaker friend, and accomplished driver, Dan Marvin. XP001 won the front engine class going away, besting some of the best Formula Juniors in the world, and by over 20 seconds to boot. Since 2008, XP001 has been campaigned in some 30 vintage races, with top finishes.
In 2018, XP001 underwent an overhaul by Huffaker Engineering, totaling more than $20,000.00 (receipts included) to return XP001 back to its original Huffaker race-winning standard. It is now turnkey and ready to go.
XP001 comes with letters from Joe Huffaker Sr. authenticating the car and its history. The car also comes with many receipts, race records, and log books from SVRA and CSRG.
Description:
XP001 is powered by a Huffaker-built 1097 cc. BMC A-series engine with a side draft Weber DCOE carburetor producing 99 h.p. The engine is mated to a period BMC production car 4 speed, rib case, transmission with straight cut gears. Tires are Dunlop Racing 4.5" X 13" on the front, and 5.5" X 13" on the rear. All tires are mounted on Panasport aluminum wheels. XP001 also has 7" BMC drum brakes front and rear.
Several changes were made to XP001 by Joe Huffaker during restoration, mainly for safety reasons. They include:
Fuel Cell
Stronger wheels
Dual master cylinders
Dual trailing arms
Taller roll bar
Replacing the original aluminum body (long gone) with the production fiberglass body.
XP001 has proven itself the fastest front engined Formula Junior among some of the finest Formula Juniors worldwide. It also has a BMC driveline, not something exotic like a Stanguellini, or Osca drive train, so you can genuinely run it hard, and afford to maintain it.
If you want to run at the front, and afford to stay there, we think XP001 is a great choice.
Chassis Number: XP001