Estate Sale – Lola T70 & F5000, McLaren M8FP, Classic Motorcycles, 2 Liter Sports Racer & More
All vehicles will be sold.
Offers Encouraged for individual lots or for everything.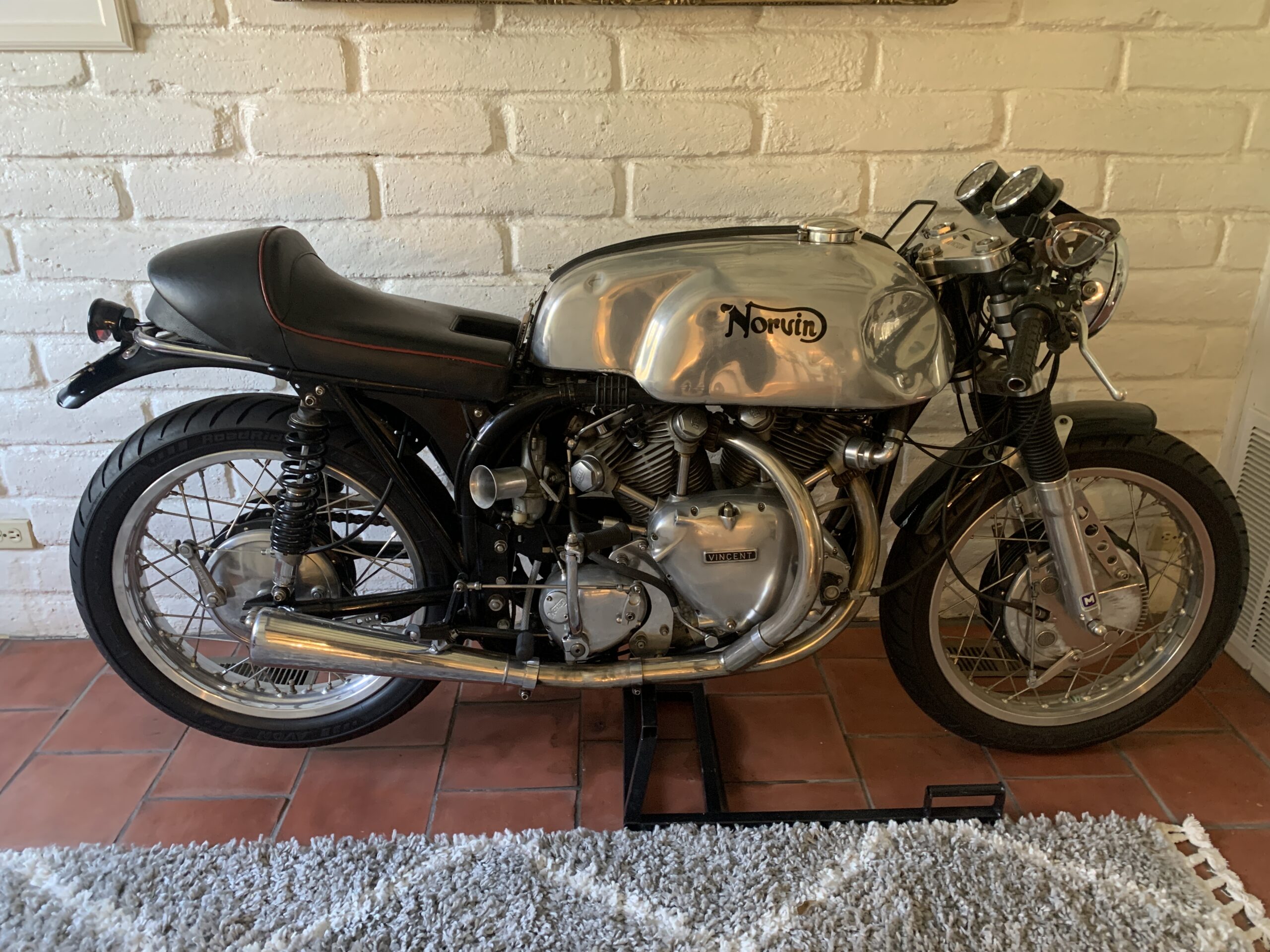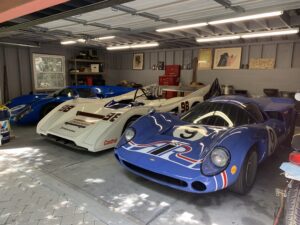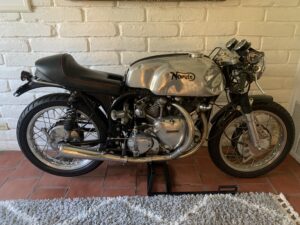 History
In 2023, the owner of a small but significant collection of racing cars and classic motorcycles passed away. The collection, including some tools and shop equipment, are now being sold off. The cars, motorcycles, and equipment can be purchased individually or as a single lot.
The racing cars can be viewed in more detail by using the following links
Lola T70. AIR/James Garner recreation with title and court awarded chassis number 131 
McLaren M8FP Can Am. John and Graham Collins reconstruction from parts
Lola T70 Mk.3B. Probable recreation
1975 Lucas 2 liter Sports Racer
The motorcycles include the following:
1954 Norvin 1200 (combination Norton "featherbed" frame with a Vincent engine). For more on Novins, please see Silodrome Novin Cafe Racer
1958 Norstar Special (combination Norton "Featherbed" frame with a BSA Goldstar engine). 
1990 Honda GB 500 Tourist Trophy
Everything is currently located in Southern California.
Please contact us with any questions or offers.
All vehicle descriptions are accurate to the best of our knowledge at the time of writing. Corrections, and supplemental information, are always welcome. Buyers are responsible for confirming vehicle histories, condition, and authenticity to their own satisfaction prior to purchase. Motorsports Market is not the owner of the vehicle and assumes no liability for errors and omissions.
(c) 1996-2023, Motorsports Market. All Rights Reserved.
Questions, Comments, Offers?
Please Contact Us if you have any questions or comments, 
or would like to make a non-binding offer.