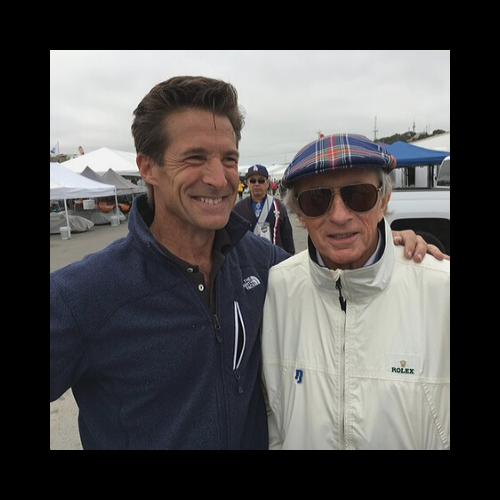 Art Hebert with racing legend Jackie Stewart at the Rolex Monterey Motorsports Reunion, August 2017.
ART HEBERT - Founder, Driver, Dealer Principal, Instructor
Historic race car driver, as well as our founder, dealer principal and instructor.

Art Hebert founded Motorsports Market to fulfill his life-long passion for the automotive industry and historic auto racing.

Art has over three decades of experience in the automotive industry. An inspirational teacher and skilled negotiator, he brings a unique skill set, a winning racing history and an infectious passion for automobiles and racing to his work. His years as a practicing attorney in Los Angeles and San Francisco gave him the ability to expertly represent the interests of his clients. His experience working for AMCI and JD Power & Associates evaluating automotive practice and introducing new automobiles to the U.S. market provided a deep understanding of the automotive industry, and his decades of vintage racing lend a keen knowledge of the vintage market and an inspiring enthusiasm for all things automobile.