1957 Aston Martin DBR2
Sold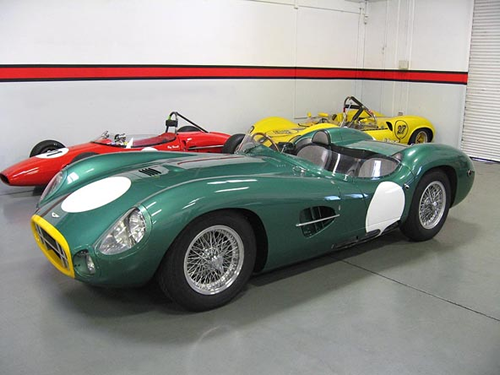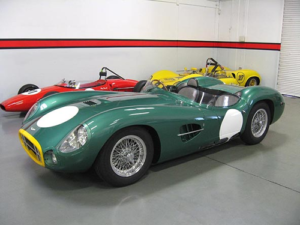 History
This is an all alloy replica of a 1959 Aston Martin DBR2. The car was constructed by Temporo in New Zealand for the owner of an original DBR2 so that he could enjoy driving a DBR2 on a regular basis.
Description
The aluminum body panels were hand beaten on the original Aston Martin bucks with the cooperation of Aston Martin. In addition to the hand formed body, the car has the correct engine, gearbox, differential, suspension, wheels, brakes, tires, etc. of an original DBR2. It is an extremely faithful recreation.
The original DBR2 cars are currently valued in the $4,000,000 – $5,000,000 range.