1959 Cooper T-52 Formula Junior
Sold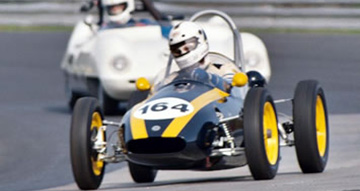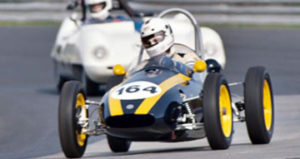 History
This Cooper T-52 is registered with the Cooper Car Club in the U.K. The known racing history to date is all in the U.S. The Cooper comes with log books from two prior owners.
Description
The Cooper was completely restored in 2003. Everything on this car is new, or fully reconditioned. The engine and gearbox have only 20 minutes on them. The only non-original part on the car is the transmission. It is from a Fiat 600d. The original Jack Knight broke many years ago and was replaced with the Fiat box. This set up is acceptable in most vintage race groups, including VSCCA, SVRA,VARA, and others. The Fiat has proven much more reliable than the original, fragile, Jack Knight gearboxes.
The car also comes with a couple of boxes of miscellaneous spare parts.
This car is fast, beautiful and truly race ready.
Chassis Number: FJ/25/60