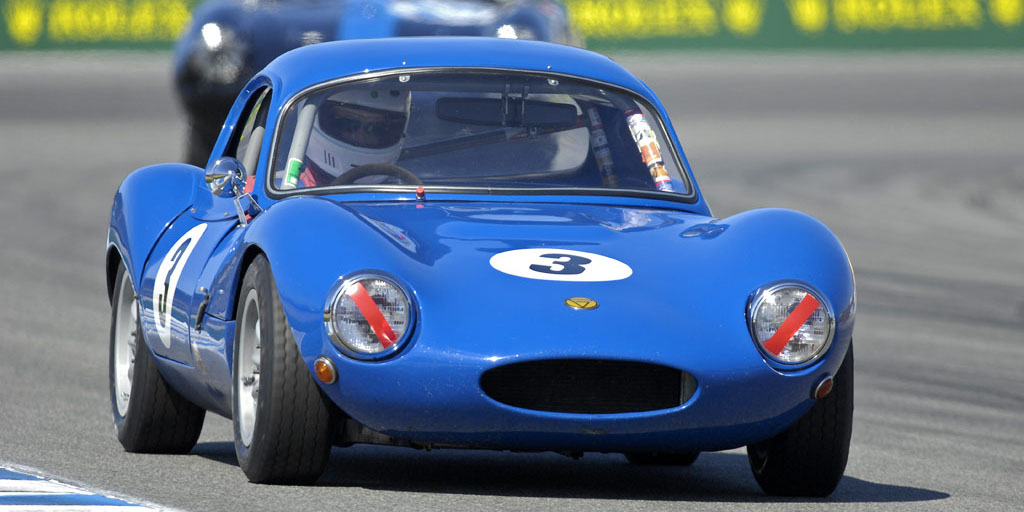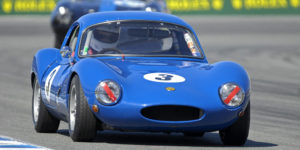 History
The Wakletts, four brothers, began constructing cars under the Ginetta name in the mid 1950s. Ginetta introduce the G4 in 1961 and many examples were immediately presented at numerous racing venues throughout the UK. The car was Homologated with the 997cc English Ford B105 motor, and was sold either with that motor or the 1500cc non Crossflow.
The factory noted the success of their customers racing the G4 and began an effort to campaign a factory sponsored "works" G4: this lead to the development of the G4"R." The "R" designating a purpose built race car with several upgraded developments including a Ginetta designed independent rear axel with in-board rear disc brakes and the fitment of the Lotus Twin Cam engine. The cars were an immediate success. Some ten to a dozen G4 "R's" were thus built and sold. The Ginetta G4 "R" models compete against the Lotus 26 "R" and Super Seven, Shelby Cobra, Porsche 904/6 and other production based Vintage Race cars.
This particular G4 "R" was sold new in 1965 to a Harvey Smith a UK privateer under the team Worchester Racing. It was raced for two years then retried to life on the street. The car was imported to the US and restored by Tony Ingram. It received the Rolex "Best Presentation and Performance" Monterey Historic award winner in 2009. Campaigned with HMSA, CSRG, and General Racing Limited; last 15 years. No accidents, well looked after. Titled in California and its DMV Title is in hand. Very original, all original parts retained when restored along with separate all original bodywork, trim and lights. HMSA Log Book. Serial number 04/0221.
Description
This is an original, factory built, Ginetta G4 R model. It has fully independent rear suspension, a Lotus Ford 4 speed gearbox with Quaife internals. The body is fiberglass wet wrap over the early round tube Ginetta chassis/frame.
The engine is a legitimate 1600cc, 180 h.p., all steel, Ford Twin Cam. It has an aluminum head, JE pistons, billet crank, steel rods, Dual DCOE 45 Webber carbs, dry sump, Tilton clutch and aluminum flywheel, and 4 to 1 coated headers. There are approximately 7-8 hrs since refresh on the motor.
The car has four wheel Girling discs, dual circuit Girling masters, and an aluminum bell housing and tail shaft. The shocks are SPAX. Steering is rack and pinion steering. It has a Fuel Safe cell (new foam,) "current date" six point belts, full roll cage, on-board fire system, and Minilite wheels with Hoosier race tires.