1961 Elva 200 Formula Junior
Sold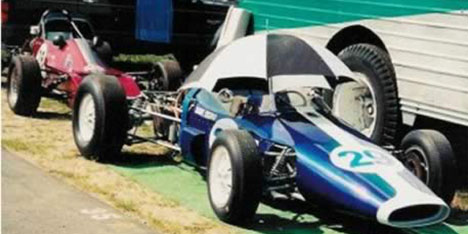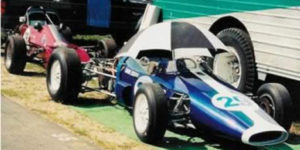 History
The Elva 200 was the first rear-engined formula car produced by Elva. Only twenty of these cars were built, making them quite rare, and a desirable entry in today's historic Formula Junior fields.
At this time, the early career of this Elva 200 is still unknown. However, at some point the car acquired a 1600 c.c. Lotus twin cam and disc brakes when it was campaigned as a Formula B car in the U.S. Upon acquisition by its current owner, the Elva was stripped and rebuilt, this time using a 1600 c.c. Formula Ford engine as the power plant.
Description
The Elva has only one race on it since its complete rebuild. The car can be run in its current configuration, or can be converted back to its original Formula Junior specifications by installing a 1000 c.c., 1100 c.c. BMC engine and drum brakes. Interestingly, the original BMC engine mounts are still on the car. According to the engineer who prepares the car for the owner, the drum brakes are an MG TC/TD variation, and are not difficult to obtain. Also, many vintage organizations will allow the Juniors to run with disc brakes, as that was a period update employed by many drum brake car owners in the early 1960's.
The car comes with a new rear bodywork (not shown in the photos). It also has a fire system and a fuel cell installed in Elva's original fuel tank. The gearbox is a Hewland Mk.4 with five forward gears.
The Elva can be purchased as is with the Formula Ford engine, or as a roller for someone wishing to run it as a Formula Junior. This Elva would make a very good Formula Junior project with much of the work already done and race proven. In addition, at the car's current offering price, this car may well be the least expensive, most complete, already functioning Formula Junior project available anywhere. If you want to get into the finest vintage racing events for the price of an old project car, this is a great opportunity.