1965 B Production Corvette
Raced since 1967. Lime Rock Winner & More
POA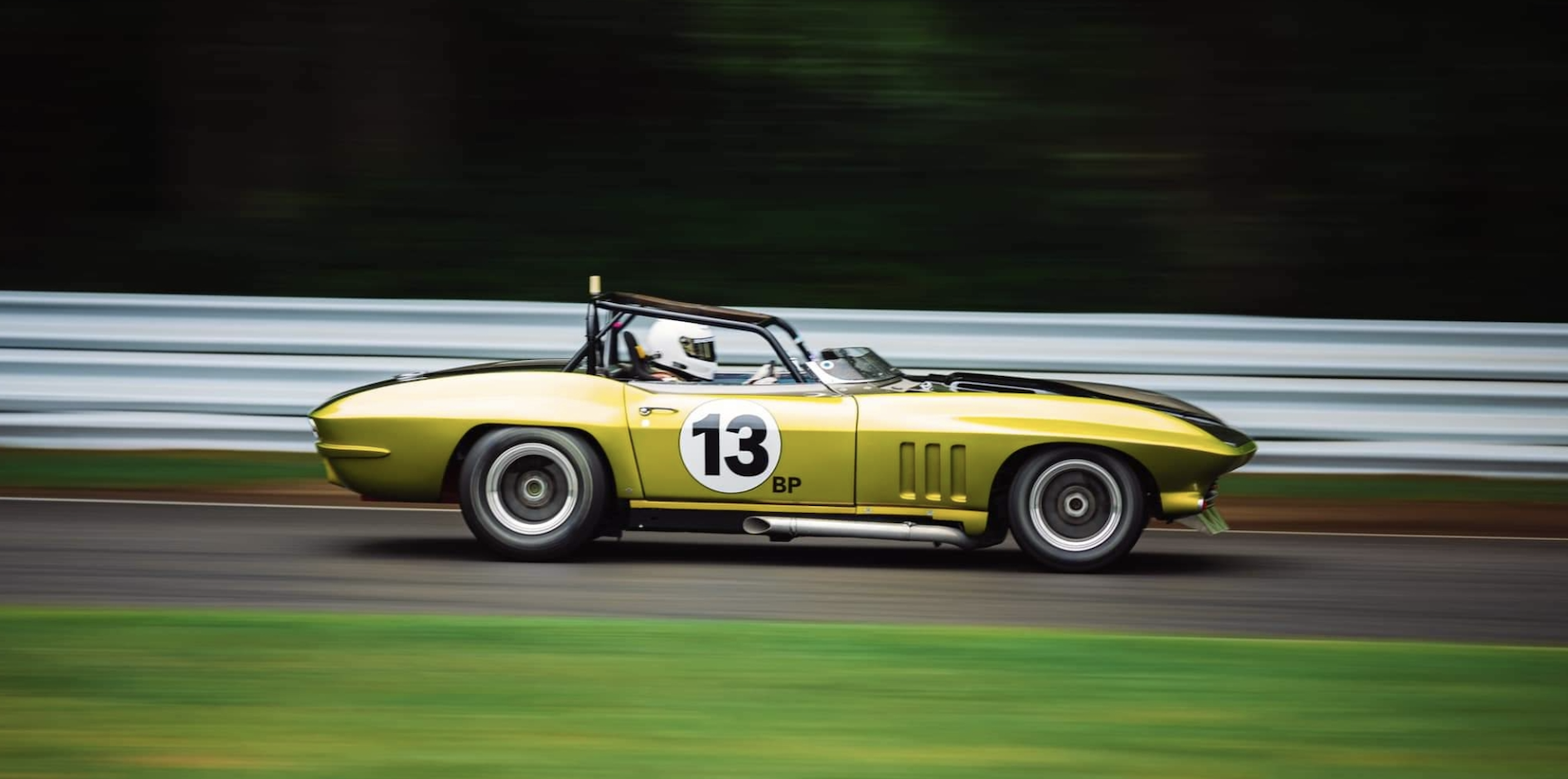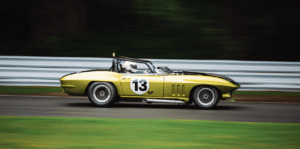 History
Purchased in 1966 by automotive engineer Jim McIntosh and prepared for racing. McIntosh would later go on to be part of the Owens-Corning Corvette racing team, one of the most successful racing teams in Corvette history.
McIntosh raced the Corvette in the late 1960's, winning in the Midwest region SCCA B Production class. Thereafter the Corvette has had a series of owners with the Corvette making stops in Texas, Connecticut, Maryland, and Utah before moving to its present owner.
Along the way the Corvette ran on the famed Bonneville Salt Flats, becoming a member of the 200 MPH Club.
The Corvette was also one of the earliest racing cars certificated by SVRA. It was the 9th car certified, and carries certificate number 6-009.
In addition, the Corvette is registered with the Registry of Corvette Race Cars.
Most recently the Corvette has been  competing in vintage races, always at the front. It has many, many, documented race wins. At its most recent race the Corvette won overall, beating such iconic cars as the 1963 Revs Institute Grand Sport Corvette  at the 2022 Lime Rock Historic Festival featuring Corvette.
The Corvette is in race-proven top form and ready to go.
Description
The Corvette has been the recipient of a frame-off restoration.  It has one race weekend on a new Carlquist engine and Jerico transmission.  Paint and body work was peformed by Dave Kindig, including custom one-off flares.
Regarding the price for the car, please contact us. Regardless of where you may see the car offered for sale, the price will be the same. We are working together with the owner, a friend and fellow racer, to find the car a new home. We can  provide you any and all historical documentation on the car as well as current specs. 
The Corvette is currently located in Connecticut. We can assist with transportation. Just  provide us your location and we can get you a quote to bring the Corvette to you.
Spares list available upon request.
The car is gorgeous and fast! We know. We race against it…
All vehicle descriptions are accurate to the best of our knowledge at the time of writing. Corrections, and supplemental information, are always welcome. Buyers are responsible for confirming vehicle histories, condition, and authenticity to their own satisfaction prior to purchase. Motorsports Market is not the owner of the vehicle and assumes no liability for errors and omissions.
(c) 1996-2022, Motorsports Market. All Rights Reserved.
Questions, Comments, Offers?
Please Contact Us if you have any questions or comments, 
or would like to make a non-binding offer.