1966 Brabham BT18
$65,000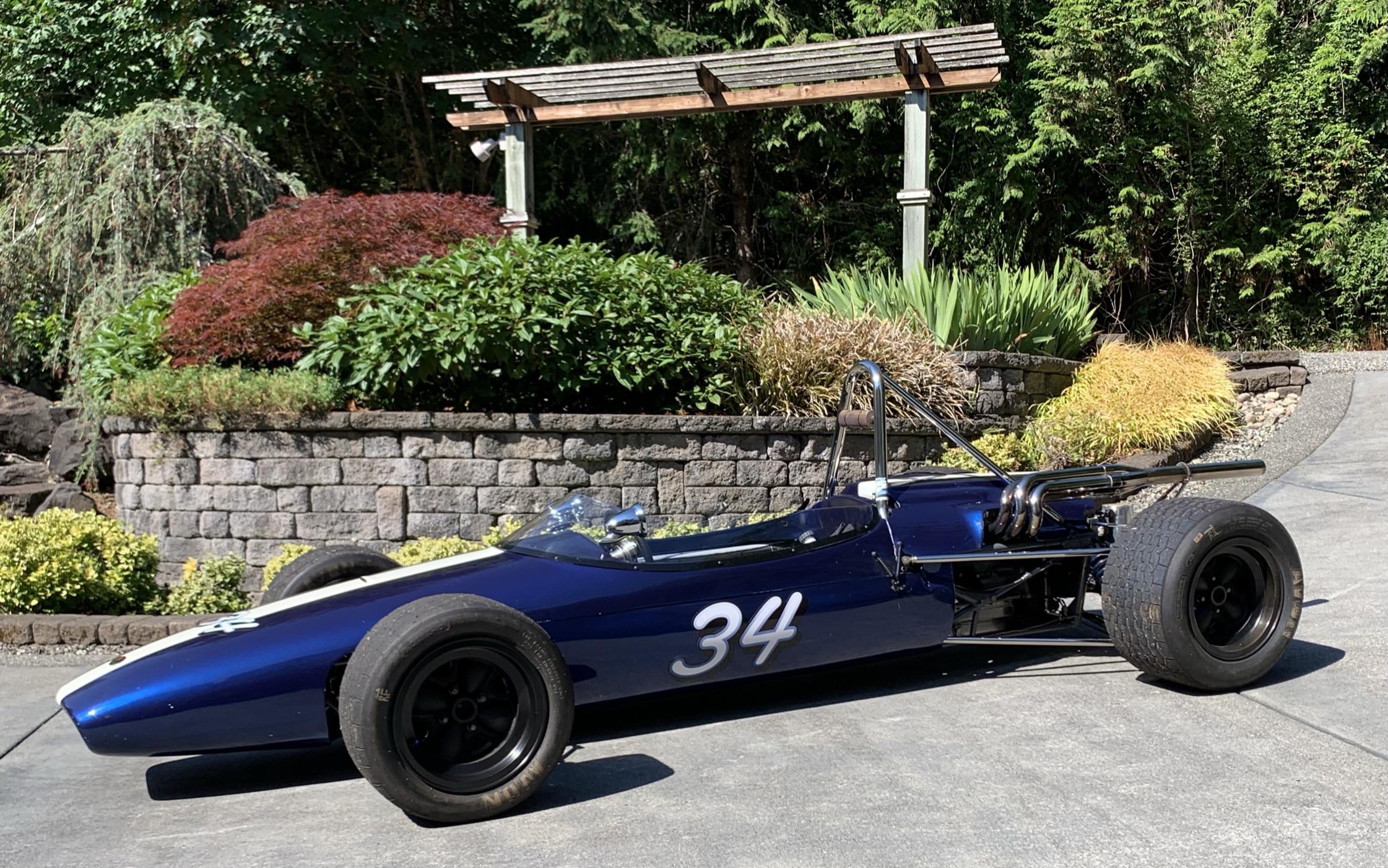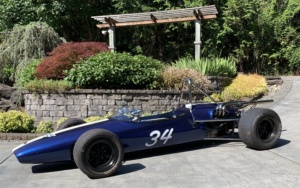 History
The Brabham BT18 was originally run by Peter Lawson in British hill climbs in 1966 & 67. From there it continued in hill climbs, and also competed in circuit racing in the UK into the 70s & 80s.
The Brabham was then purchased by Michael Rigby, of Vancouver, BC, in the 90s, and subsequently raced by him. In 2001, the BT18 was the subject of a complete restoration by Horizon Racing.
In 2002, the Brabham was purchased by its current owner. It has raced in U.S. west coast races ever since, including a trip to New Zealand in 2004, for the Southern Festival of Speed. During this time the BT18 has been maintained by Racecraft out of Woodinville, Washington.
The Brabham will come with a book of history showing ownership as well as correspondence affirming its authenticity as an original Brabham BT18. This includes a letter from chassis builder Arch Motors.
The BT18 was most recently raced in July, 2021, and is fresh and ready to go.
More information to come.
Description
The Brabham is powered by an Ivey Engines 1.6-liter Lotus twin-cam, rebuilt in 2018. Work included a new head, replacement of the crankshaft, connecting rods, pistons, water pump, distributor, and coil. Dyno sheets are available showing 189 h.p. The fuel cell was also replaced in 2018.
Since the motor refresh the car has seen limited racing due to health issues and COVID. The log book shows just over 10 hours on the motor in 5 race events. Recent compression test shows an average of 178psi across all 4 cylinders.
The Hewland Mk.9 gearbox was serviced by Jim Froula of Racecraft in 2019. The servicing included, among other things, replacement of the second, fourth, and fifth gears as well as dog rings.
The BT16 rides on period-correct Brabham "wobbly" wheels with Avon treaded racing tires. The Koni 8212 adjustable shocks are of aluminum construction. The brake calipers are Lockheed  LD19 and LD20.
The Willans belts are valid through 2022. The steering wheel is also removable for easy cockpit entry and exit. The car is equipped with period correct Smiths gauges.
Included with the sale will be a set of  additional wheels, plus two more. The second set is nice to have for swapping out on a race weekend, or for a set of rain tires. In addition, the Brabham will come with a spare set of bodywork, an exhaust muffler for sound restricted events, and other miscellaneous small bits.