1967 Lotus 41 Formula B/2 Barn Find
Great classic Lotus project.
Sold January, 2023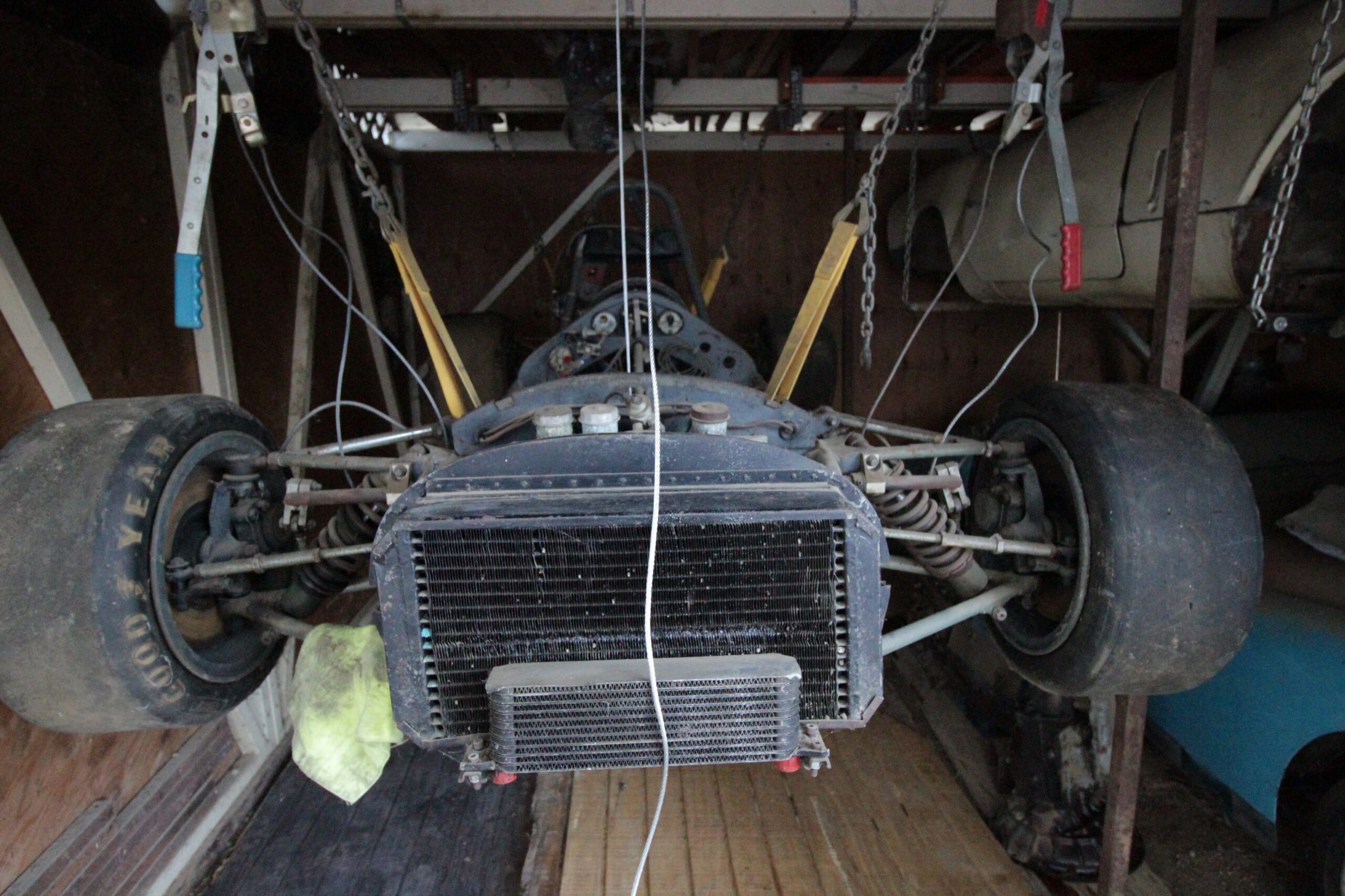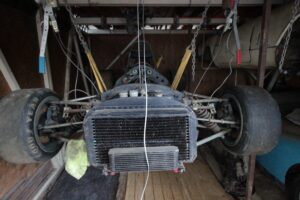 History
The Lotus 41 model cars were constructed from 1966-through 1968.  They were raced in Formula 2, Formula B, and Formula 3. The 41 was a tube frame car with welded stressed steel panels for structural rigidity and ease of repair.
The Lotus 41 was highly successful winning 55 races from 1966 through 1968. This success caused Lotus to nearly double their initial planned production number of Lotus 41s from 34 to 61. Ultimate Car Page
This Lotus 41 was rescued from the rafters after nearly 40 years. Last raced in the 80's in Southern California.  The Lotus was discovered with an original nose and an 80's type aero nose.
Description
The owner believes that the twin cam motor may not have been run since being built. He was also told that it was built by Brian Hart, but does not have further evidence of this.
A large crate of spares came with the car when it was found. The chassis plate is missing but the frame has the number R 41 21 B.
Wonderful Lotus project from the classic era of Formula Car racing.
All vehicle descriptions are accurate to the best of our knowledge at the time of writing. Corrections, and supplemental information, are always welcome. Buyers are responsible for confirming vehicle histories, condition, and authenticity to their own satisfaction prior to purchase. Motorsports Market is not the owner of the vehicle and assumes no liability for errors and omissions.
(c) 1996-2022, Motorsports Market. All Rights Reserved.
Questions, Comments, Offers?
Please Contact Us if you have any questions or comments, 
or would like to make a non-binding offer.