1966 Shelby GT350
2019 Monterey Reunion Racer
Currently withdrawn from market.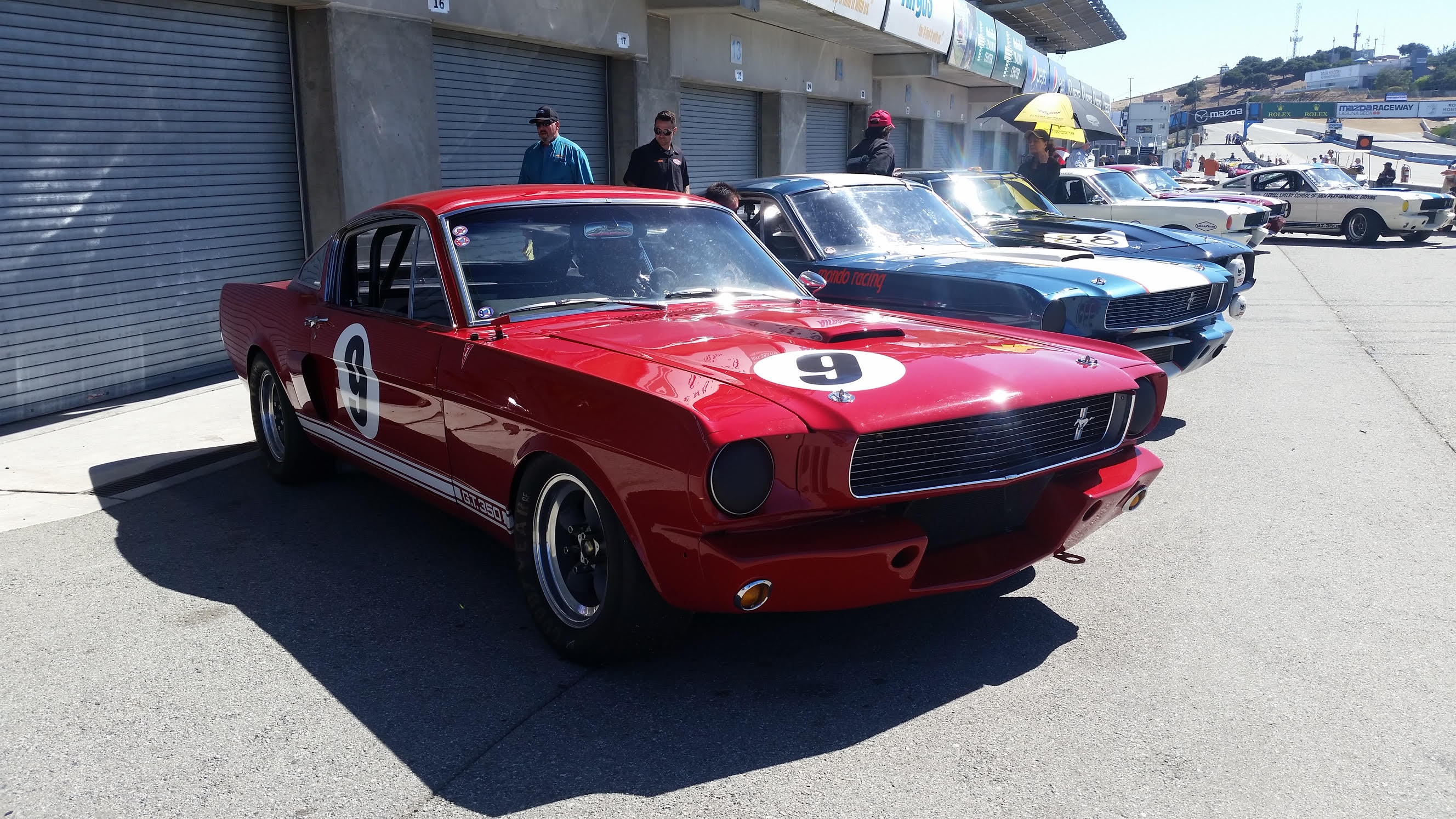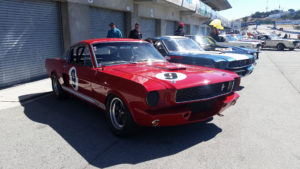 1966 Shelby GT350
According to the Shelby American World Registry, the Shelby was originally shipped to National City, CA, on 6/21/1966. It was then purchased by original owner, Phillip Lynch, of Escondido, CA. on August 2, 1966. Thereafter the GT350 was purchased by Timothy Pitock of Fallbrook, CA. The car was next purchased by  Dr. Richard Steele of Apple Valley, CA.  Thereafter, the Shelby was sold to Jim Reed, of Newport Beach, CA.  The Shelby was then sold to its current owner, also from California, in 2009.
The Shelby was used as a street car until the early 1990's. At that time it was race prepared by well known Cobra racer/engineer, Dave Dralle, for competition road racing.  The Shelby has been campaigned in vintage races ever since, including with SVRA, HMSA, and CSRG. The GT350  has also been entered in, and accepted for, the 2019 Monterey Reunion.
The Shelby is powered by a 289 cubic inch, wet sump, race engine with a Holly 650 carburetor putting out 425 horsepower. It has front disc brakes and drum rear brakes.  The car is currently fitted with a competition driver's seat, but the original seat comes with the car. The original engine will also be sold with the car.
It is believed every body panel on the Shelby is original, except for the GT350-R front air dam and plexiglas rear window – also GT350-R spec.
This is a beautiful example of a properly prepared Shelby GT350 competition road racing car that can still be returned to its original street specification.
Here are a couple of quick video clips from this year's Monterey Reunion. The car lead the field of GT350's for most of the race until getting passed near the end, where it finished 2nd among some of the nicest GT350's in the country. The Monterey Reunion races will be televised later this fall, and the car can be seen there too.
Serial Number: SFM6S1532