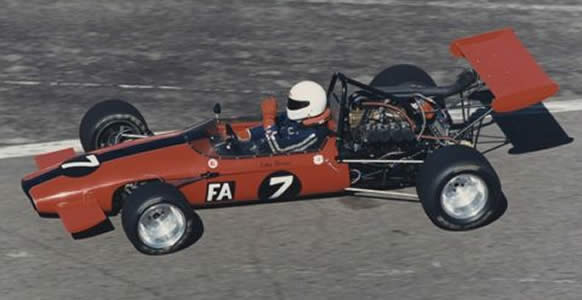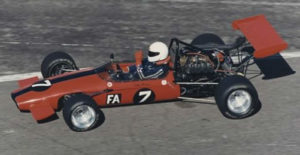 History
This 1968 Brabham BT21A is #7 of 10 built.
The first known race in the US was with SCCA in 1972 and it was last raced vintage in
1990 (Palm Springs, Willow Springs, San Diego, Phoenix).
It's quick and nice handling.
Description
This Brabham comes with the complete original chassis, 1972 era wings, and a 180 HP modified Sports 2000 Ford Pinto engine built by Louis Unser with 4 Mikuni carburetors. It has a Hewland Mk-V 5 speed gearbox and the original Smith gauges.
It has a fuel safe fuel cell, a 6 gallon tank and a fire bottle. It has centerline wheels with 8×13 fronts & 12×13 rears. It has two noses w/body cowling, one is original without the wings.
This car comes with two engine covers, SCCA log book #19-261, and the original dash plaque.
Chassis Number: AM#227