1969 Merlyn Mk11A Formula Ford
The famous 11A model that launched Fittipaldi, Scheckter, Schenken and more
POA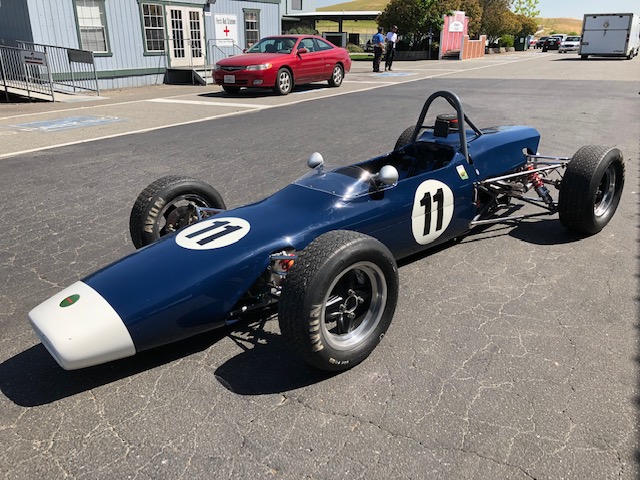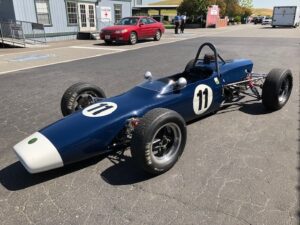 History
Chassis number 212/FF/69.
The Merlyn's early history is currently un-researched and unknown. What is know is that the car was stored in San Jose, California for many years as a restoration project that had never been completed.
The car was purchased and subjected to a no-expense-spared ground up restoration by a pro shop. The restoration was completed in 2019.
Since then the Merlyn has been campaigned in historic Formula Ford races.
Description
The Merlyn's restoration was completed in 2019. The restoration  included a new Ivey engine.  The engine was later freshened/upgraded by Ivey in 2021, including a new aluminum head, at a cost of $9K.  There are just a few hours on the engine since then. A new aluminum radiator will be installed before the 2023 season begins.
This is an exceptional restoration of an historically significant Formula Ford, the famous Merlyn Mk11A. Success in these Merlyns launched the careers of F1 drivers and future World Champions Emmerson Fittipaldi and Jody Scheckter. Tim Schenken won the 1968 British Formula Ford Championship driving a Merlyn Mk11 and 11A. Colin Vandervell took over the ex-Fittipaldi Mk11A to dominate and win the Les Leston British Formula Ford Championship with no less than 12 victories in a single season. Jody Scheckter would take over the ex-Fittipaldi/Vandervell car to win with it as well, thereby creating the name "Magic Merlyn" for this particular Mk11A Merlyn. Another little known fact is that another future F1 driver and World Champion raced a 1969 Merlyn Mk11A, James Hunt.
The Merlyn Mk11A was a top car to have in the foundational years of Formula Ford. They remain a top car in Historic Formula Ford racing today.
This Merlyn offered here is one of the finest available. The receipts, the car's appearance, and its performance will prove the point. All the money has been spent, and all the development has been done. It is a no excuses car. You can get in and drive at the front with confidence.
Questions, Comments, Offers?
Please Contact Us if you have any questions or comments, 
or would like to make a non-binding offer.