1969 Tecno FB, F2, F3
Fully Restored. Test Session Only.
$58,500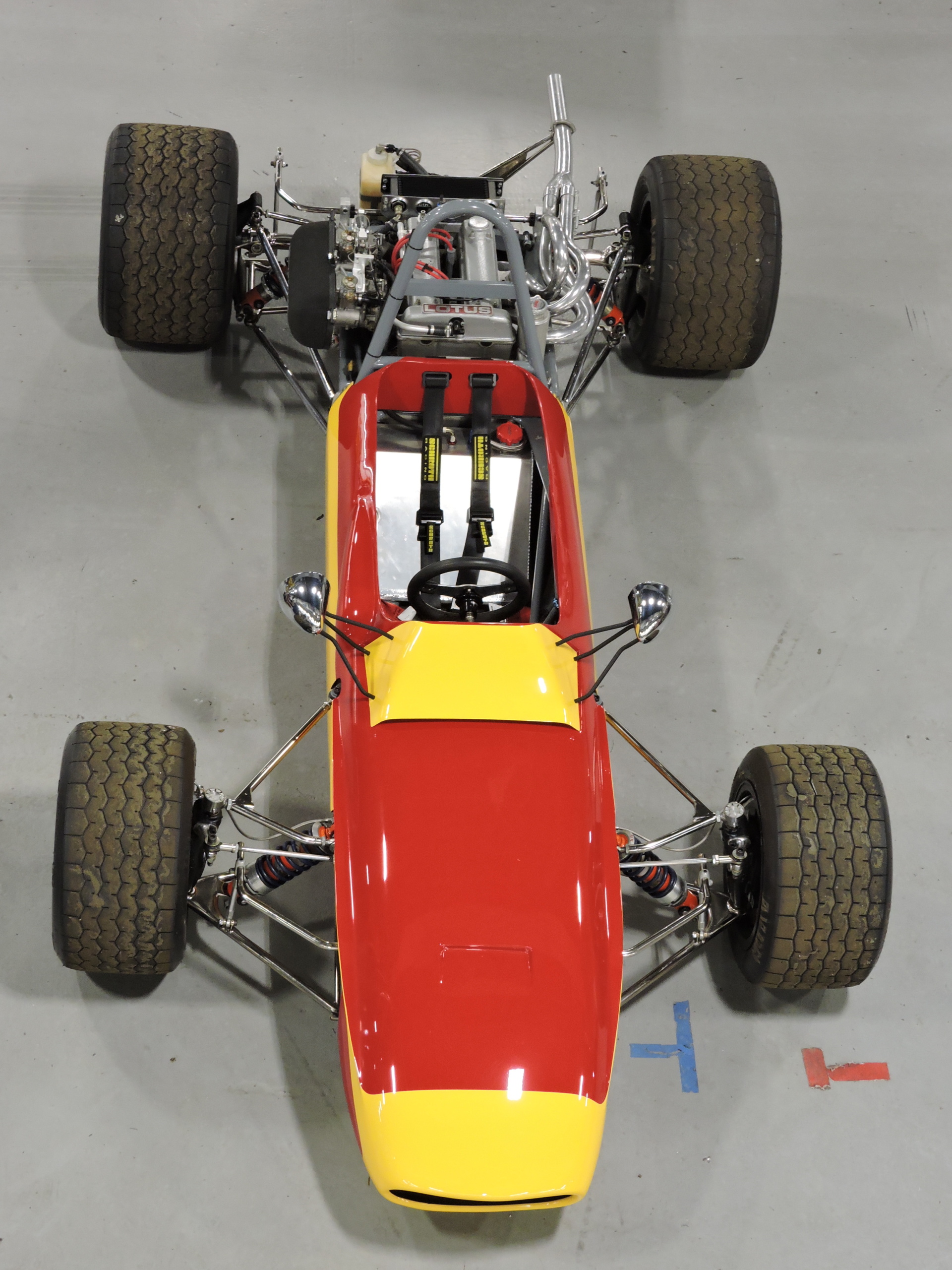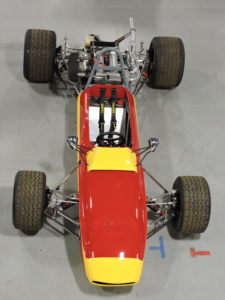 History
Italian brothers Luciano and Gianfranco Pederzani became famous building racing karts.  The Pederzanis started constructing karts in 1961, and won the World Championship four times from 1963 through 1966.
In 1966 the Pederzanis constructed the first Tecno F3 racing car. By 1968 Tecno had won 32 of the season's 65 major F3 races. Their success resulted in over 50 cars being constructed that year alone. Source: F3history.co.uk.
Tecno's success continued in 1969. The 1969 Tecno F3 cars won 30 major races, with Ronnie Peterson using his Tecno to capture 15 of those himself, including the prestigious Monaco F3. Ronnie Peterson – Monaco. 
Tecno also won in F2 in 1969, at the hands of young Francois Cevert, and finished 3rd in the Championship. Cevert and Tecno. Clay Regazzoni was also a works F2 Tecno driver from 1968-70.  Clay Regazzoni 1. Regazzoni 2.
1970 was yet another successful year for Tecno, this time excelling in F2 as they had in F3. Clay Regazzoni would abandon his Ferrari F2 drive to drive the works Tecno F2 cars with Cevert . Regazzoni would claim the European F2 Championship. Regazzoni and Cevert, Hockenheim, 1970. These were heady times in F2, with ranked F1 drivers also in the field. Stewart, Rindt, Regazzoni, & Cevert, Crystal Palace, 1970
The particular Tecno offered here is currently in Formula B configuration. It was formerly owned by Bill Rutan. Bill Rutan won the 1969 SCCA National Championship Runoffs in a Tecno F3/FC car. See period photo below. However, the chassis offered here appears to be a used backup chassis that Rutan retained after he sold his F3 Tecno. He kept it for several decades in his loft before selling it to the current owner. 
No chassis numbers or identifying marks have been found to date. We do know from Rutant's correspondence, however, that a researcher in Queensland, Australia advised Rutan that his findings indicated the Tecno was originally an F3 car. Rutan responded that if it was an F3, "It's had a lot of upgrades."  Unfortunately Rutan is no longer with us to further assist in tracking down the car's earliest history. See the photos below of the used Tecno when Rutan had it stored in his loft.
The Tecno Register references the car as follows:
"One of FB raced in period in US. Bill Rutan owned as a roller until recently. Chassis# seems not assigned new."
What we do know is what happened to the Tecno after Rutan sold it to its current owner. It received a full, frame up, restoration.  
Description
As mentioned above, the Tecno was the subject of a frame up restoration, which took several years.
It is noteworthy that this Tecno is a part of an extensive collection of multiple historic F1 cars, F2 cars, Formula Juniors, sports racers, IndyCars, and more. Each is restored and maintained to the highest standards. These cars race at Monaco, Goodwood, the Le Mans Classic, the Monterey Reunion, the Velocity Invitational, and other prestigious events worldwide. They also consistently run at the front. The point is that the Tecno was restored to a standard, not a budget. It was also done by a well known and respected pro shop.
The Tecno is currently located in the Northeast U.S. We can assist with shipping domestically and worldwide.
The Tecno qualifies for Monoposto racing virtually everywhere in the U.S., including groups such as SVRA, CSRG, HMSA, VARA, SOVREN, and others. It will also qualify for the U.K.'s Historic Sports Car Club ("HSCC") Historic Formula 2 Championship in the Class E, Jim Clark Trophy category. Of course Tecnos are welcome by other organizations and other venues worldwide.
We think this is an amazing opportunity to get a professionally restored iconic Tecno from the late 1960's era of classic formula car racing, and for a bargain price.
Someone is going to complete the livery on this car and it will be a show-stopper in the paddock, much as the works cars were back in the day It will also be a race winner, by design, and by its current state of preparation. Some lucky soul may even track down its early history. That would be the icing on the cake, and maybe more…