1970 Titan Mk.6 Formula Ford
Documents to 1971.
$30,000.00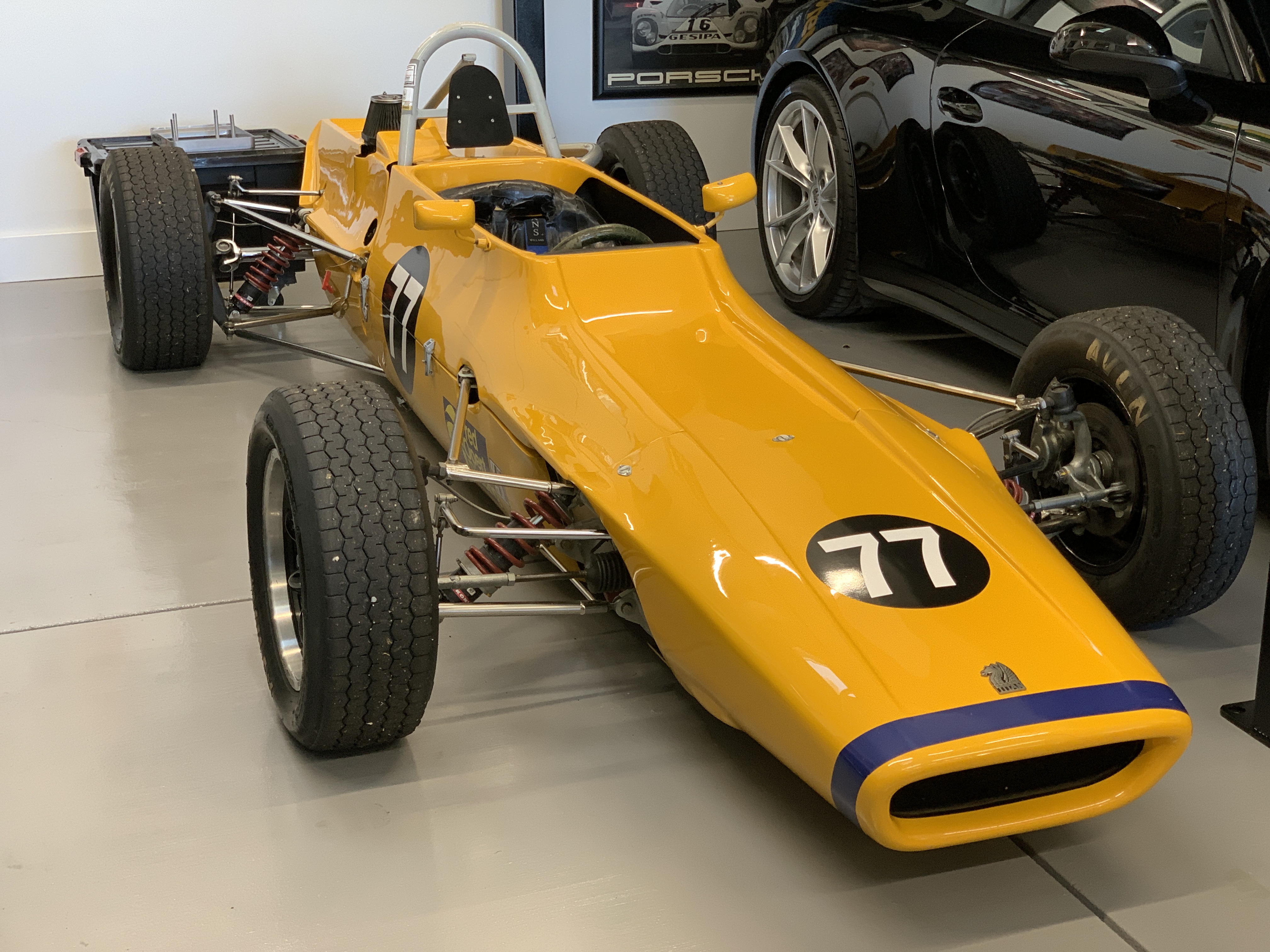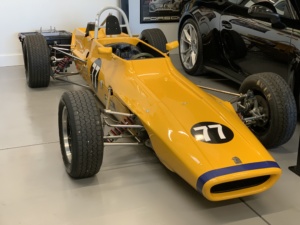 Documentation back to 1971, including a folder of handwritten notes on set ups, gear ratios, changes made, laps times, etc. This is actually pretty amazing. Few FF guys kept records like these in the early 1970's.
More recently, in 2015, the Titan underwent repairs from a shunt. At that time it was decided rather than to just do damage repairs, it would be better to do a complete strip down of the car and have the frame fully restored. The restoration of the frame, and the subsequent reassembly of the car, is documented in photos and receipts that come with the car. These receipts for this work alone total over $20,000.00.  Thereafter the car was raced a couple more times and then sold.
The next owner decided to complete the restoration work already started by the prior owner. In 2016, he had the bodywork completely redone at a cost of nearly $10,000.00! In 2018, he also had the car completely stripped again. A new Jay Ivey engine was installed. The gearbox, with only 2 races on it since its new ring & pinion, was also serviced. The car also received a new fuel cell at that time, and all new lines.
In 2019, the car received four brand new corners of suspension., including new brakes, and dyno tuned shocks.  Since that time it has only run three races.
The Titan spares include an original, one piece, upper body cockpit surround and nose. This spare bodywork can be seen hanging on the wall in one of the photos. The Titan also comes with a spare set of mounted mag wheels. In addition, the Titan comes with nearly four spare corners of suspension, a spare starter, and other miscellaneous spares.
Another real plus for this Titan is that it can accommodate a larger driver. The prior owner was 6'4", and the current driver is 6'1″ and uses additional padding in the seat. Many Formula Fords are can only accommodate smaller drivers while this car can fit a whole range of driver sizes.
The Titans are one of the very best Historic Formula Fords to own. They won championships in period, and do today. They are accepted at all historic/vintage Formula Ford races, worldwide. They are also well known to prep shops and parts are readily available. So lots of good support for them.
All the money has been spent on this car, way more than the price at which it is being offered. We think this is the perfect way to buy a car, one where someone else has already invested the time and money to professionally prepare an already top-of-the-segment car. You can buy it and race it at the front right now, not years and $$$ from now. Just add gas, put air in the tires, and have fun!