1971 Lola T212
Ex-McCaig Brothers Endurance Car
Second Price Drop to $225,000.00!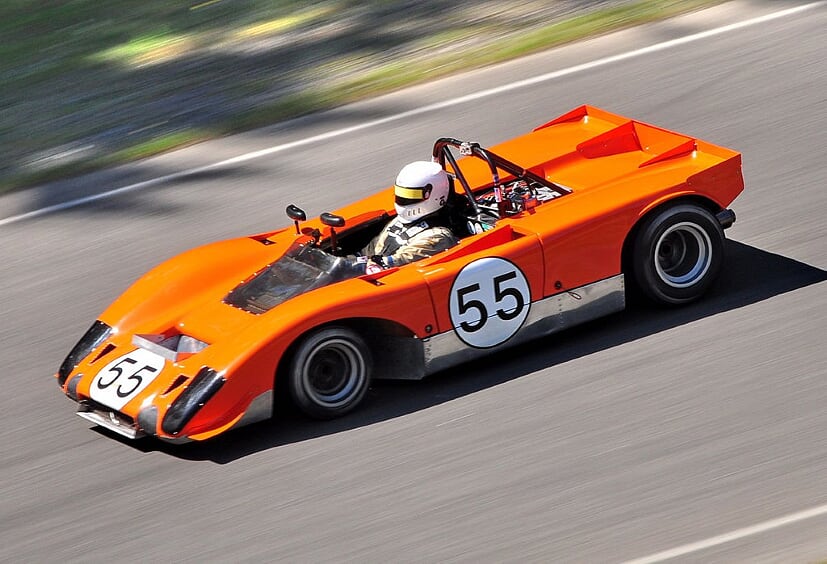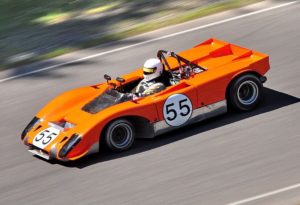 Authenticated by the original owner, who purchased the car directly from the Lola factory in 1971. This is not a copy or replica. It is the genuine article.
In mid 1971, two Canadian businessmen, Roger and Maurice McCaig, persuaded Lola to build one more T212, #HU37. The McCaig's sent their chief mechanic from Canada to England to oversee the build of this unique T212.
The chassis was constructed using thicker aluminum than the standard T212's, making the car stiffer, and less prone to crack. The car also had a special, tall, quick fuel filler neck, and special wider dash with extra gauges and reset-able fuses. The Lola also had NACA ducts and special lights in the nose. There are a number of other features unique to this car which identify it as the authentic McCaig car.
Copies of these Lola 212 cars have been made, and can be seen by perusing the internet. However, fortunately HU 37 was unique. The car offered here has those special, original, HU 37 features, as well as later unique modifications made by the McCaig brothers racing team. These unique features will be reviewed with serious buyers, but not be posted here.
Included with the Lola are official documents and pictures (and a book) depicting the condition and history of this car. The Lola comes with an FIA Class TSRC16 Historic Technical Passport.
The Lola finished 9th overall, and 2nd in class at the 1972 Daytona endurance race, driven by the McCaig brothers. The usual 24 hour Daytona race was shortened that year to 6 hours due to the energy crises.
The Lola then went on to race at Sebring, Mosport, and Watkins Glen in 1972. Thereafter it was parked for a number of years while the McCaigs went on to race in Can-Am and Formula Atlantic.
Since the McCaig's, the Lola has had several additional owners. However, throughout these different owners, the Lola has always been kept in its original condition, and color, as when it was raced in Daytona in 1972.
The car is still in original condition with few exceptions. In most case when original pieces were removed or replaced, they were kept, and are still with the car. These include such items as the mirrors, lights, etc. The original FVC motor was also removed, and replaced by with a Cosworth BDG engine.
This is not a beautifully restored show piece. It is an authentic race car that has been regularly raced over the last 20 years. The Lola has always been serviced and maintained by a professional race shop, and is track ready now.
The Cosworth BDG has 7.5 hours and 620 miles, so it is less than half used. Also available is a fresh, Jay Ivey, 2 liter Cosworth BDG. That engine can be purchased separately for $28,000.00, or could be added to the purchase of the Lola, with terms to be determined.
The seat belts were new in 2016, but now need replacing. An Aerotech fuel tank was installed in 2010. It was recently cleaned, and is in good condition. However, this tank may, or may not, need to be replaced before racing, depending upon the rules of your sanctioning body.
Spares include a spare nose section, a set of original wheels, some gear sets, some other original bits, and some support equipment.
The owner is retiring from racing, so the car needs to be sold. There is no harm in making an offer.