1971 Winkelmann WDF3 Formula Ford
Good project car.
Sold June, 2022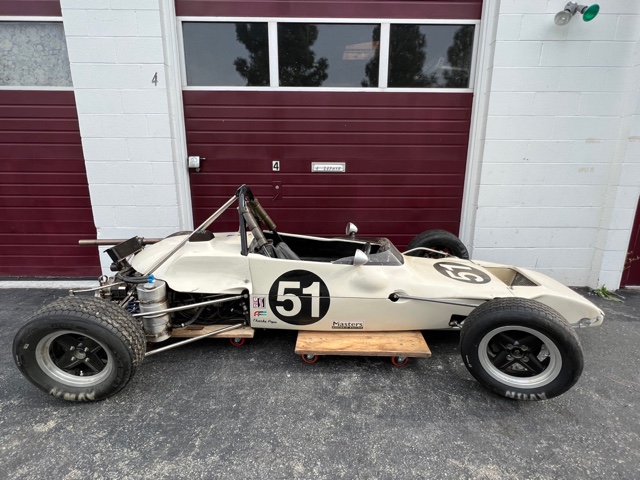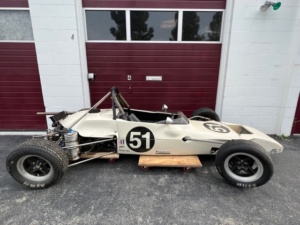 History
Chassis Number WDF2 – 23. The early history for the Winkelmann is currently unknown.
The car was brought from the east coast to the west coast a number of years ago. It will come with two large binders of documents generated during the time the car was racing on the east coast. Since that time the Winkelmann has had four additional owners, all friends who have been racing together for decades.
Most recently the Winkelmann has raced in the top ten in the Cross Flow Cup Formula Ford Series. The car is currently located near San Francisco.
Description
> 2021 Ivey engine with new aluminum head. 24 hours total run time. The engine has a Jay Ivey prepared carburetor, which is not seen in the photos, but which will be installed and fully operational prior to purchase. 
> Bosh distributor with Petronix
> Extra oil tank in used condition
> Extra air filter
> Extra rear wheel spacers
>Extra axles
>Extra rear uprights that need to be repaired
> New Smith tell-tale tach
> New rear Coleman rotors
> Seat belts are good through 2024
> Damage is to the front left and right rear corners. The rear needs upright repair, rod ends, and the sway bar straightened. The front needs a lower A arm, upper link, trailing arm, some rod ends, and some frame straightening at the mounting point.
The Winkelmann comes with a jig for the front A arms, and a mold for the nose and a new unfitted front nose.
This is a good opportunity for a do it yourselfer who wants to get into Historic Formula Ford with a competitive car that needs work, but not a whole lot of expensive parts to finish off.