1972 Tui Leda Super Vee Project
Highly Competitive air-cooled Super Vee
Make Offer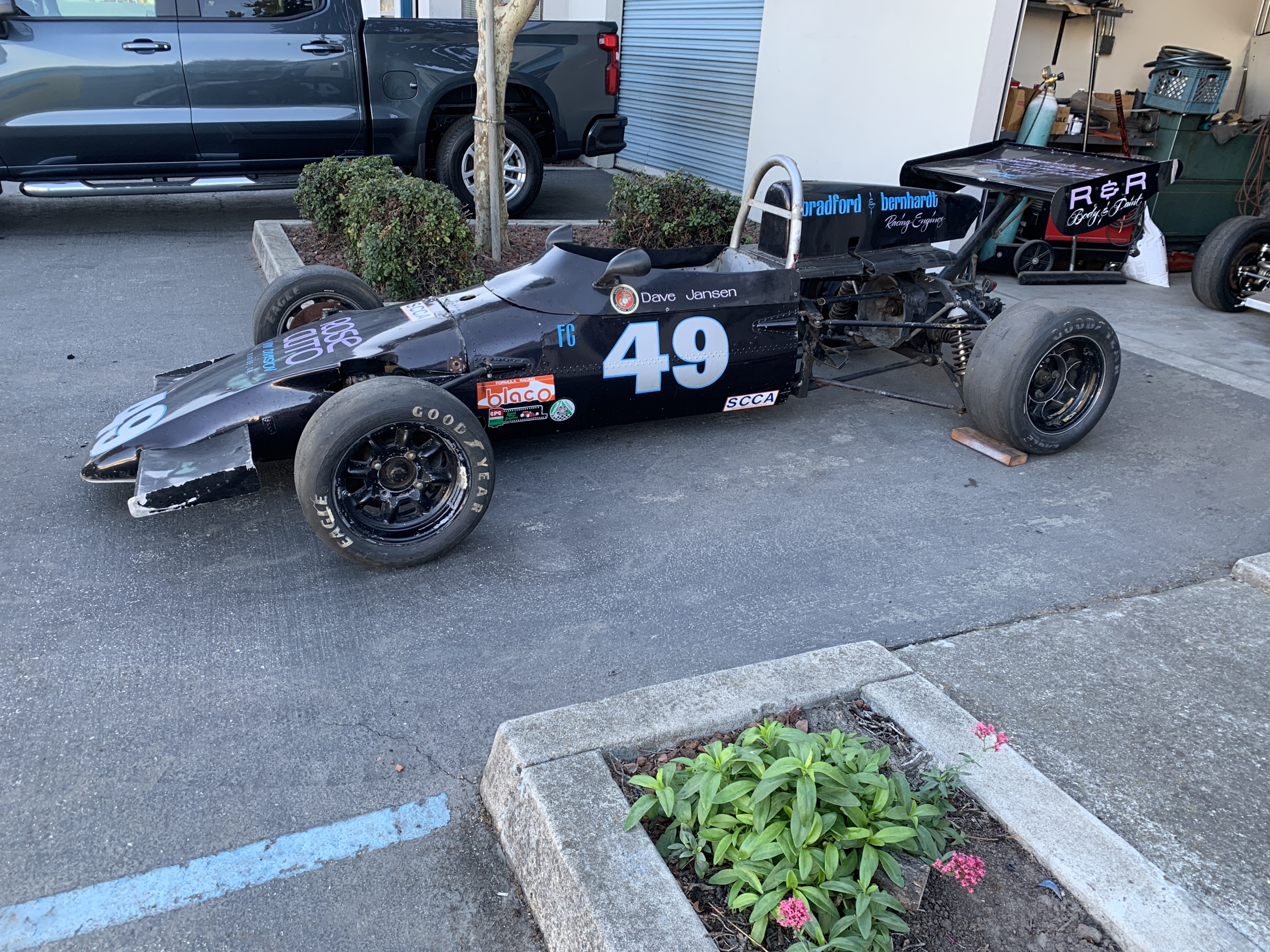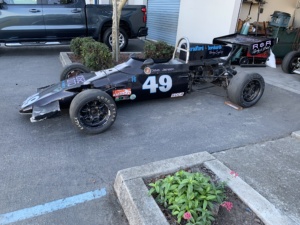 Tui Super Vees were the creation of Alan McCall, a McLaren Racing Team engineer, in the early 1970's. Some of the early cars actually had McLaren bits in them, including uprights. The Tuis were built for Formula 2, Formula Super Vee, and Formula Atlantic.
These monocoque machines were state of the art at the time, and were very successful. They won in the pro Gold Cup series, as well as at SCCA National and Regional events. Bertil Roos won the SCCA Nationals Championship in 1973 driving a Tui. Future F1 winner, John, Watson, Elliot Forbes Robinson and Tom Gloy were all factory Tui drivers, and these cars helped launch their careers. Motorsport Magazine
After the first prototypes were built, Alan McCall licensed the build of the next Tuis to race car manufacturer, Leda Cars, Ltd. So Tuis were known by several names including "Tui,", "Leda," and "Leda Tui."
Another interesting story involves the Tui model numbers. The very first cars were designated at "AM29," with the "AM" standing for Alan McCall. In early 1972, Tui factory works driver, Bert Hawthorn, was killed during practice in one of the F2 car at Hockenheim. As a mark of respect, McCall had the prefix "BH" (Bert Hawthorn) included in all mid-1972 and later model numbers for the Tuis. So, for example, a 1973 Tui was called a "BH 3," and so on.
The car offered here is one of the very first Tuis, AM29/103. It is the ex-Jon Woodner 1972 Bosch pro series car.
In 1971, Woodner and his friend/racing mechanic, watched Bert Hawthorn race, and win, in McCall's works Tui Formula B in Edmonton, Canada. OldRacingCars.com They were able to meet with McCall and carefully examine the new monocoque chassis. Suitably convinced, they decided they would buy a Tui to race in the following year's Super Vee series.
The winter of 1971-72, Woodner traveled to England to meet with McCall He purchased AM29-103. Weeks later the Tui arrived, unassembled. Woodner and Zaremba put the car together. The work was done at Huffaker Engineering.
While at Huffaker's, Woodner and Zaremba convinced Joe Huffaker that he should begin an engine development program for the Super Vee engines. The market was expanding rapidly for these factory supplied race engines, and they felt Huffaker could improve them further. Joe agreed, and the  Tui became Huffaker's in-house racing and engine development car.
Woodner did very well against some of the top drivers in the U.S. who were drawn to the large purses being offered in Super Vee. These up and coming drivers included Elliot Forbes Robinson, Bob Lazier, Tom Davey, Tom Ready, John Morton, Scooter Patrick, Gordon Smiley, Howdy Holmes, and  many more. 1972 SCCA Super Vee Results. Super Vees were also elevated to be support races for some of the top series in the U.S., including the Can Am series.
Woodner won with the Tui at Laguna Seca. He also finished on the podium at Riverside en route to a top ten finish in the Robert Bosch/SCCA Championship pro series.
In 1973, Griswold & Co. owner, Steve Griswold, purchased the Tui from his Woodner.  Griswold Tui Article. Griswold raced the car through 1973 in SCCA races, and also in the pro "Gold Rush" series on the west coast. Griswold and the Tui finished tied for 1st in the series championship. 1973 Gold Rush Championship: Formula Magazine article,
The Tui was sold to Ken Schley of Carmel Valley California. Schley then sold the car to another California owner, who then sold it to the current owner. There is a complete chain of ownership history for  AM29/103.
The Tui was most recently acquired in pieces (as seen in the photos) in a trade. The current owner is retiring from the restoration business, so is selling off this project as well as his 1985 Reynard F3 car. The Reynard is also powered by a Volkswagen engine, but this one is an 1800 cc water cooled Super Vee engine.
The Tui comes fairly complete, including the disassembled race engine, and the other parts you will see in the photos. It could be 100% complete, but we do not know that for sure.
So if you are looking for an inexpensive historic race car to restore this could be a great winter project. It could also be prettied up for a display. Video game console?
The Tui is a fascinating car. It was sophisticated for its time with its monocoque construction. It was also fast, winning many races and multiple championships.  This car has pro-series winning history, and a regional pro series championship as well.
Make us an offer and take it home. It would be a great winter project, and a real attention getting come next season.