1973 Chevron B24 Formula 5000
Ex-Peter Gethin & Bobby Brown
Offers Invited.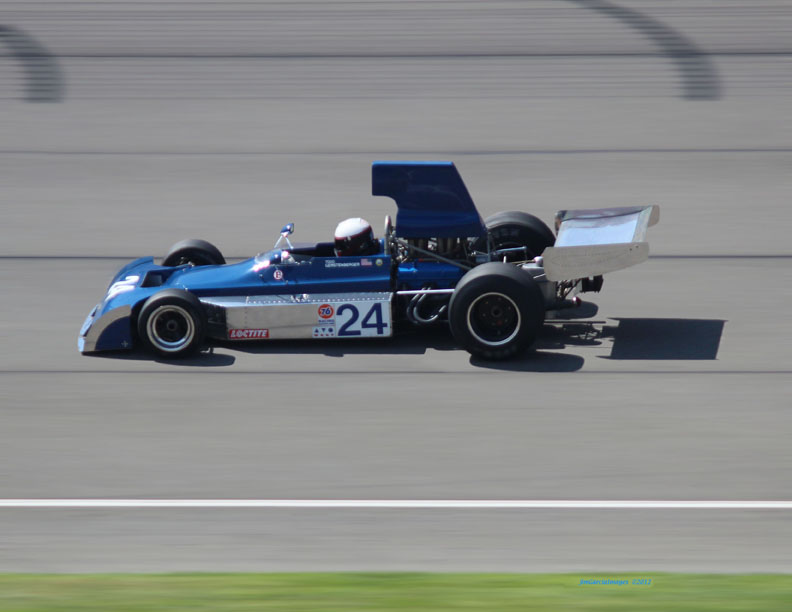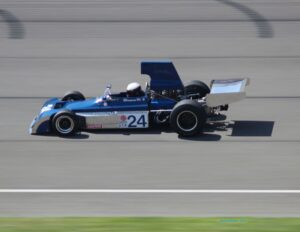 History & Description
Chassis number 24-73-03
Raced by Peter Gethin in early 1973 before coming to the U.S. Raced in U.S. by Bobby Brown. Also raced by Tony Dean.
OldRacingCars.com – Chevron B24 reports the history as follows:
"Built for 1973 season. Bobby Brown: raced in UK 1973 (borrowed by Gethin at Oulton 13 May) and US 1973. Brown's season was curtailed by illness and a family bereavement (the B24 was advertised in Autoweek from 25 Aug 1973 to 16 November 1974) – Bob DeNuzio (Long Island, NY, US) 1974: raced in SCCA FA races in 1976 – Phil Halbert 1976: raced in SCCA events; crashed at Willow Springs 1978 – Todd Gerstenberger (Manhattan Beach, CA) 1987: rebuilt and restored 1987-1991; used extensively in historic racing since 1992. (At one point, Gerstenberger described this car as "24-72-04".) Raced in the HMSA 'Legends of Motorsport' event at Laguna Seca in June 2013, and at the SVRA US Vintage National Championship at the Circuit of The Americas in October 2013. Ran at the Monterey Historics in 2015. On display at the Long Beach GP in 2018.
Driven by: Bobby Brown, Peter Gethin, Bob DeNuzio and Phil Halbert. First race: Brands Hatch (UK R1), 17 Mar 1973. Total of 11 recorded races."
After the crash damage in the late 1970's the Chevron was re-tubbed in the 1980's and restored. In 2010 the car received all new front suspension, including a front subframe, Since then the Chevron has continued to be raced in historic events.
The Chevron is currently in the Cinderella's Rockerfella's livery.  This was a nightclub in Leads, England that sponsored the car at one point.
The Chevron has a legal 302 motor with aluminum heads and early McKay injection as run in period.  It even has its original block, which has been completely rebuilt and has only one race on it.
The Chevron comes with two sets of wheels (Chevron 13" fronts, MEL Mag 15" rears) and a set of MEL Mag 13" rears. It also comes with fully bodywork, including three noses (and a nose mold), cockpit surround, engine cover (rare), and two intake scoops (Chevron, and Lola T300 as added in period by Bobby Brown). Included in the sale will be all the drawings and blueprints for the car.
The Chevron can be transported on its race tires or the narrower trailer wheels and tires that will come with it.
Also available, at additional cost, is a complete, in pieces, Morand motor with the slide injection that was run in some of the B24s in period.
More information and photos to come.
All vehicle descriptions are accurate to the best of our knowledge at the time of writing. Corrections, and supplemental information, are always welcome. Buyers are responsible for confirming vehicle histories, condition, and authenticity to their own satisfaction prior to purchase. Motorsports Market is not the owner of the vehicle and assumes no liability for errors and omissions.
(c) 1996-2021, Motorsports Market. All Rights Reserved.
Questions, Comments, Offers?
Please Contact Us if you have any questions or comments, 
or would like to make a non-binding offer.