1974 Chevron B27, Ex-Jaussaud Pro Formula Atlantic/F2
Sold! December, 2019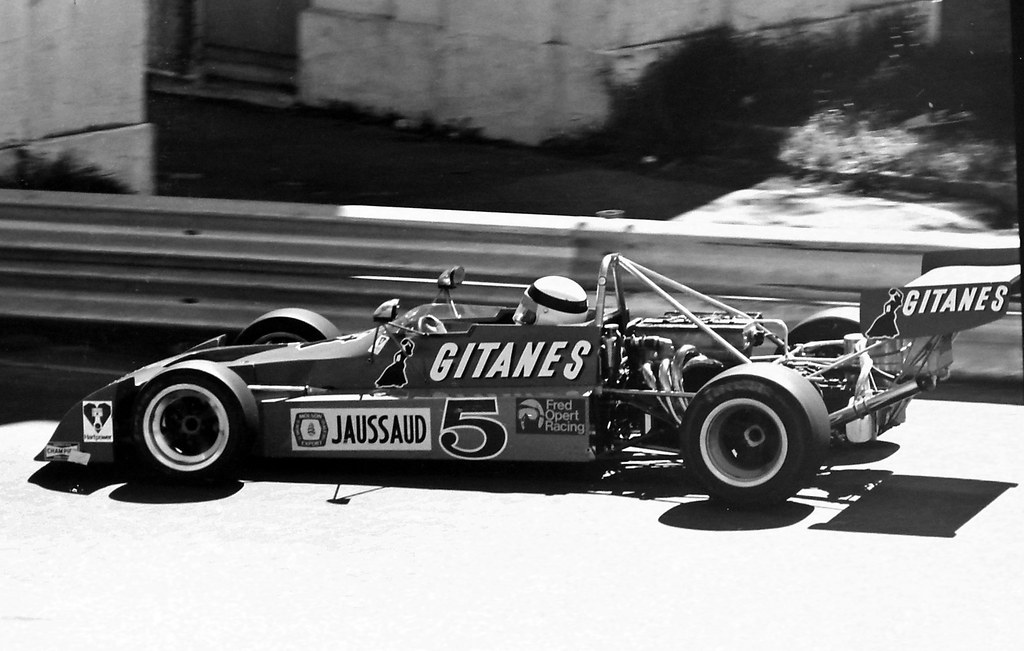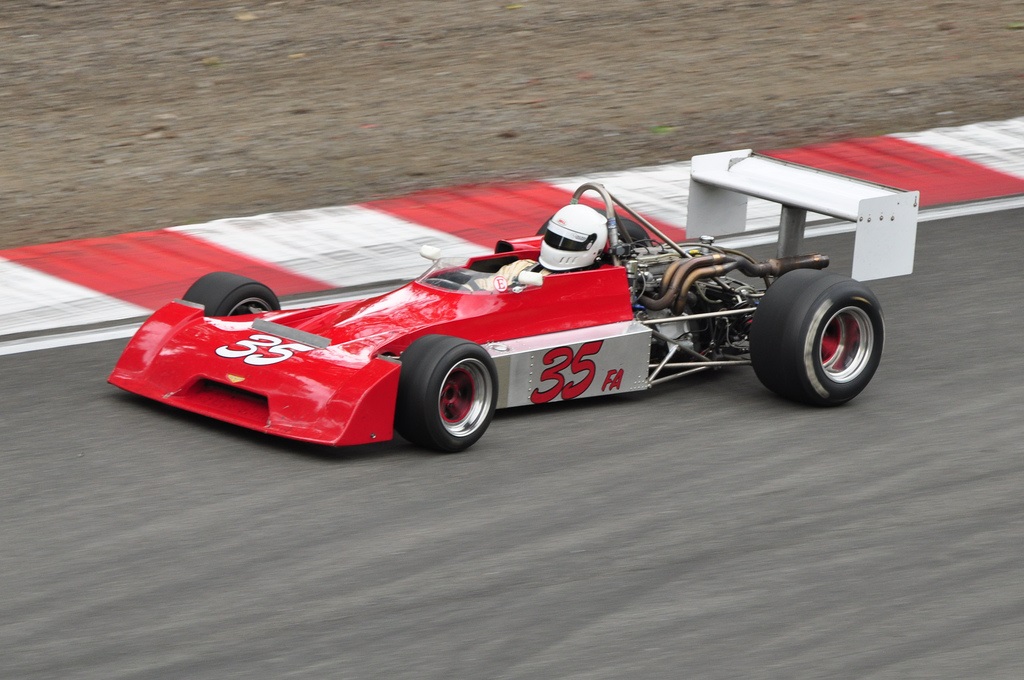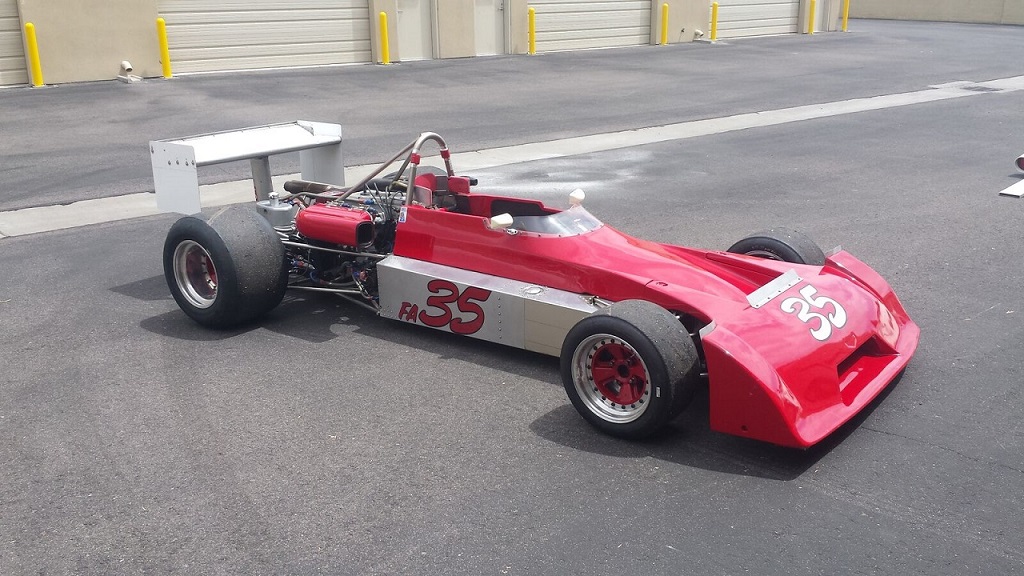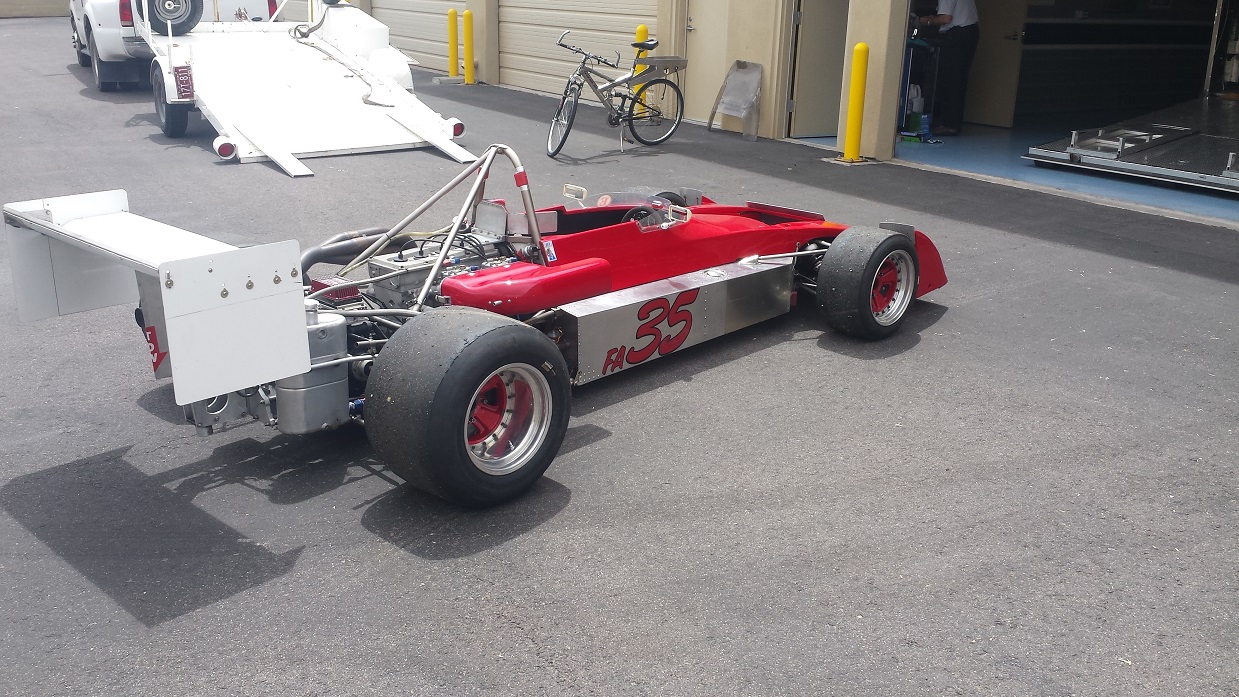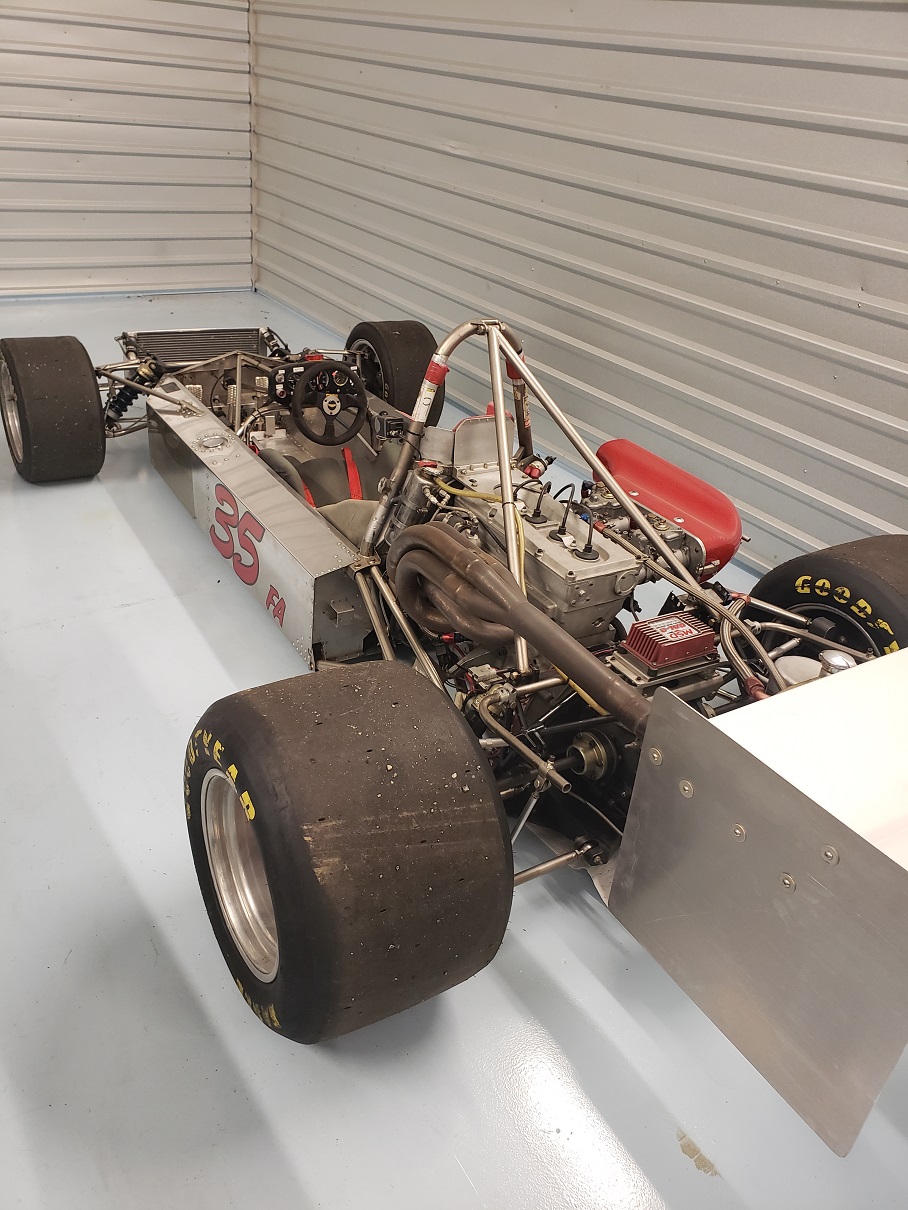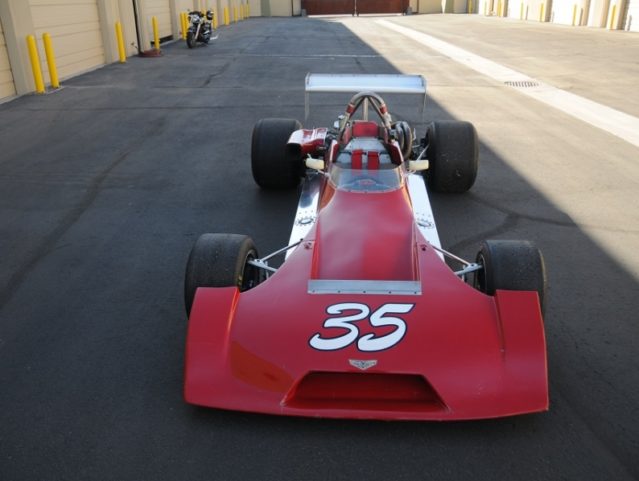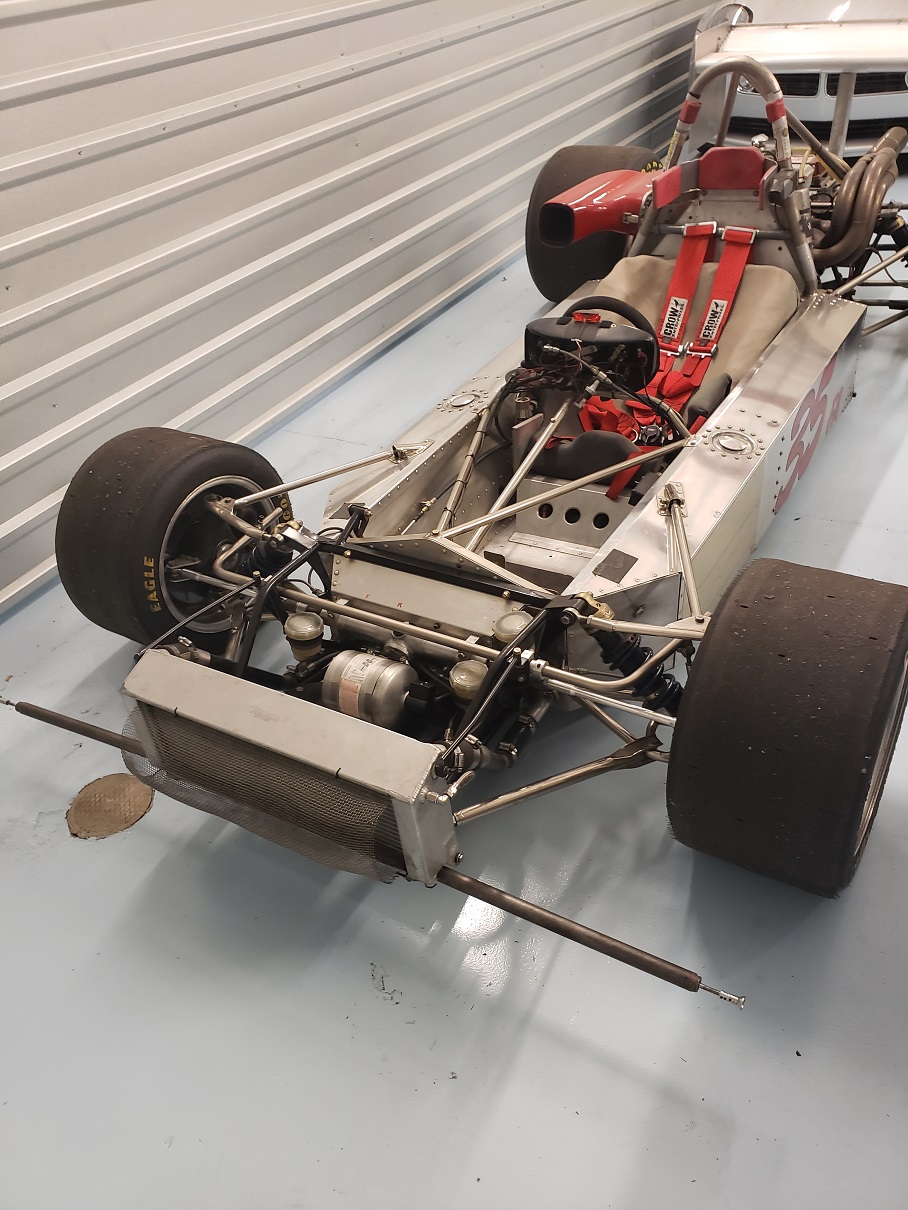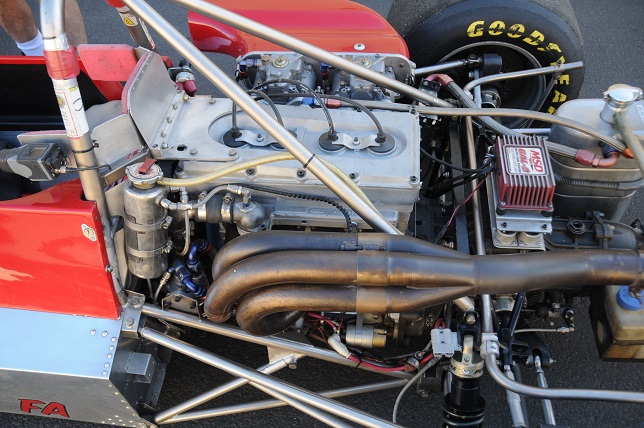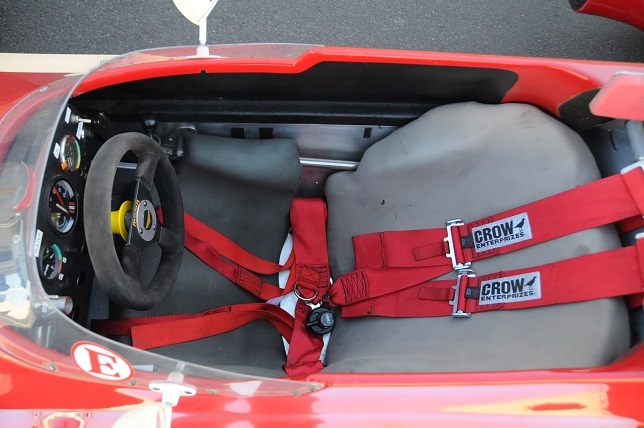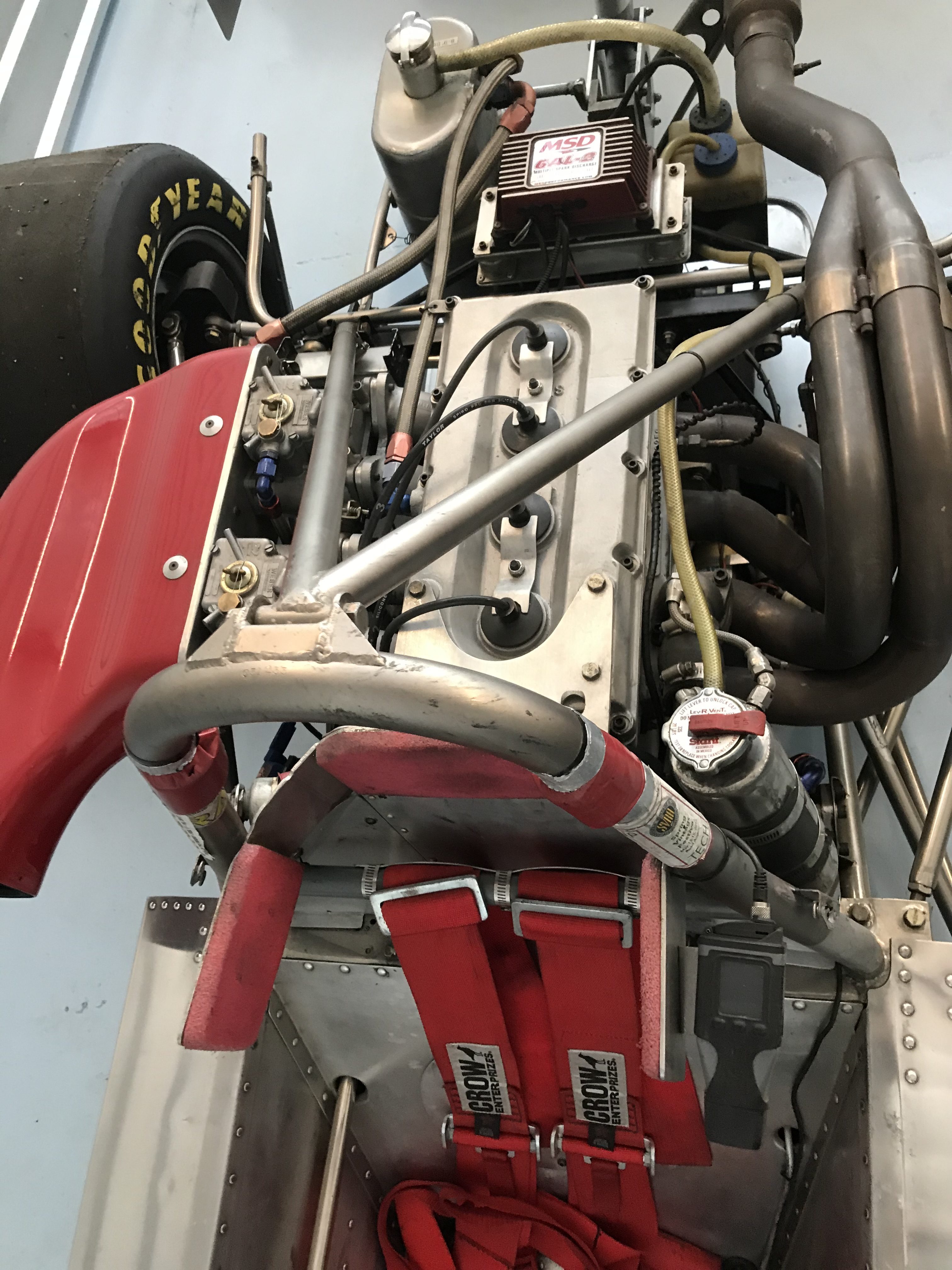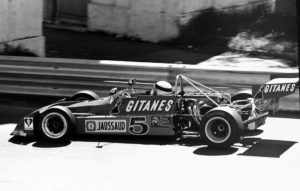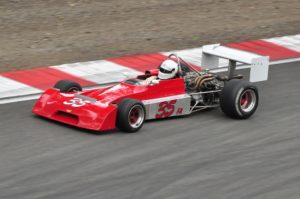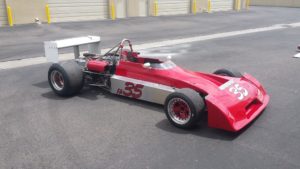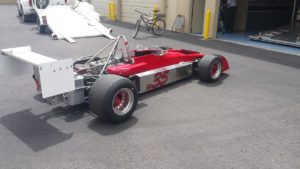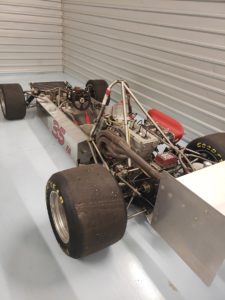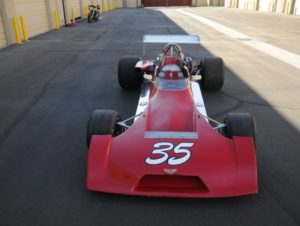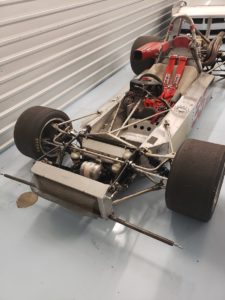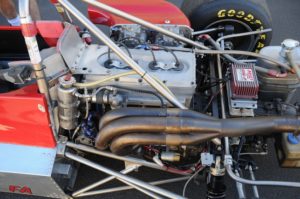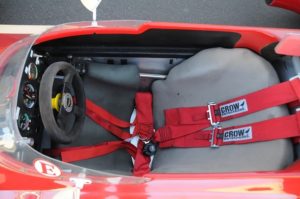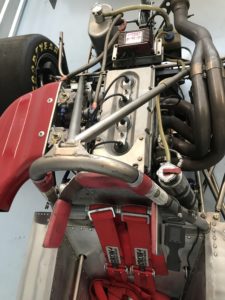 1974 Chevron 27-74-02
Ex-Jean-Pierre Jaussaud, Fred Opert Chevron Team Car. Raced in the Players CASC Formula Atlantic Championship. Finished second at Trois Rivieres in 1974.
OldRacingCars.com reports the history of the Chevron B27 chassis at OldRacingCars.com Chevron B27 In relevant part it states the following about chassis B27-74-02:
"Chevron build record says sold via Fred Opert to Freeman Racing (Yellow Springs, OH). However, either never delivered or bought back by Opert in 1974 and used by Jean-Pierre Jaussaud at Trois Rivieres and Richard Melville at Watkins Glen. Advertised by Opert in April 1975 as "ex-Jaussaud", "only two races". Retained by the Opert team for 1975, and used twice by Tom Bagley at Halifax and Trois Rivieres, where his car is described as "ex Jaussaud". Believed to be Michael Landrum's B27 at Road Atlanta in April 1976 in the IMSA series. Then advertised by Pierre Phillips Autoweek 31 July 76 p28 'ex Bagley'. Subsequently to Frank Scott (Racine, WI) for sale AW 9 Oct 1976 p27 B27 'ex Jaussaud, 8 races from new' and 31 Mar 1978 p39. Sold to Richard Ellingson and used in Mid West SCCA until 1980. Then to an autocrosser and subsequently to Paul Berg (Chippewa Falls, WI), who won the MCSCC F/Atlantic series in 1982 with the car. Owned by Bob Dupré (Glenview IL) 1985 and said to have been written off at Road America that year.
Driven by: Jean-Pierre Jaussaud, Richard Melville, Tom Bagley, Michael Landrum and Frank Scott. First race: Trois-Rivières, 1 Sep 1974. Total of 5 recorded races."
At the bottom of that same page on OldRacingCars.com it states the following about a Chevron B27 that OldRacingCars.com calls "the Johnnie Crean car:"
"A car bought from the late J. David Kopf (Tujungam, CA) by Johnnie Crean (Kamuela, Hawaii) in 1998. According to a later advert, Kopf had owned it for over ten years, but had not raced it, and it was believed to be 74-02. Kopf died in 2004. The Chevron was rebuilt for Crean with a new monocoque by Michael Collins. This car sold to Philippe Reyns (Chandler, AZ) in October 2008. Raced by Reyns in vintage racing events in the Pacific Northwest with red bodywork and wearing #35. Raced at the SVRA U.S. Vintage Racing National Championships in Austin, Texas in November 2015, and at the Portland Vintage Racing Festival in July 2016, but damaged in an incident in 2016"
In September, 2019, we located, and contacted, Bob Dupre. Bob was the owner/driver of B27-74-02 in 1985, when OldRacingCars.com reported the car as being "written off" at Road America. Bob said he did crash the car at Road America, as reported. However, he sold the damaged car to David Kopf, whom he then understands rebuilt the car. That information completes the missing gap of ownership of B27-74-02 from Dupre to Kopf, thus making a complete chain of ownership of the Opert/Jaussaud car to its current owner.
As an additional note, the B27 was fully repaired after the incident reported by OldRacingCars.com in Portland, in 2016. The car is ready to go as depicted in the photos provided here.
We will be adding race results for the car shortly, as we gather more information. However, for now, we can say that the car finished second as the Fred Opert Chevron team car driven by Jean-Pierre Jaussaud at the pro Formula Atlantic race at Trois Rivieres, September 1, 1974.
From the 1970's through 2009, the Chevron ran a 1600 Cosworth BDA engine. In 2009 the engine was converted to a 2 liter, all aluminum, Jay Ivey, Cosworth BDG. The Chevron B27 cars were raced in period with both 1600 cc Formula Atlantic engines, as well as the 2 liter engines, so the car could be correct for either historic series. The current Ivey 2 liter engine has only 1.5 hours on it, and is mated to a Hewland FT 200 gearbox.
Spares include two noses, and a set of wheels. Also available is an additional, fresh, Jay Ivey 2 liter Cosworth BDG. This additional engine can be purchased for $30,000.00, or could be included with the purchase of the Chevron, with terms to be determined.
This Chevron was invited to, and participated in, The Fomula Vintage support race for the 2013 United States F1 Grand Prix at Circuit of the Americas in Austin, Texas.
The Chevron continues to be professionally maintained, and is capable of running in F2, or Formula Atlantic, depending upon which engine you prefer.
It is possible that the Chevron could also be purchased as a roller, to fit a 1600 cc for Formula Atlantic. Or it can be purchased in its current, ready to go, F2 trim. If you wish the purchase the car as a roller, You can do so for only $25,000.00.
This would be a great car to run in the upcoming, 2020, vintage Formula Atlantic support race for the IndyCar Long Beach Grand Prix. Other great vintage Formula Atlantic races are in the planning stages as well.
This is a really good time to pick up one of these historic Formula Atlantic cars to race here in the U.S., or in the growing U.K. Formula Atlantic series, or in the historic F2 series in the U.K. and Europe with the car's current 2 liter engine.
Finally, we have just located a zero-time Hasslegren 1600 BDA that can be purchased for $17,900.00 to be installed in the car. So if you want to convert the car back to FA specs, we recommend buying the complete Chevron with the 2 liter, swap the engines, then sell the 2 liter to pay off the cost of the 1600 BDA and installation. By doing it this way you also will not be missing any bits if the 2 liter was removed first. Just a thought.