1977 March 77B Formula Atlantic
Ex-John Timken
$75,000.00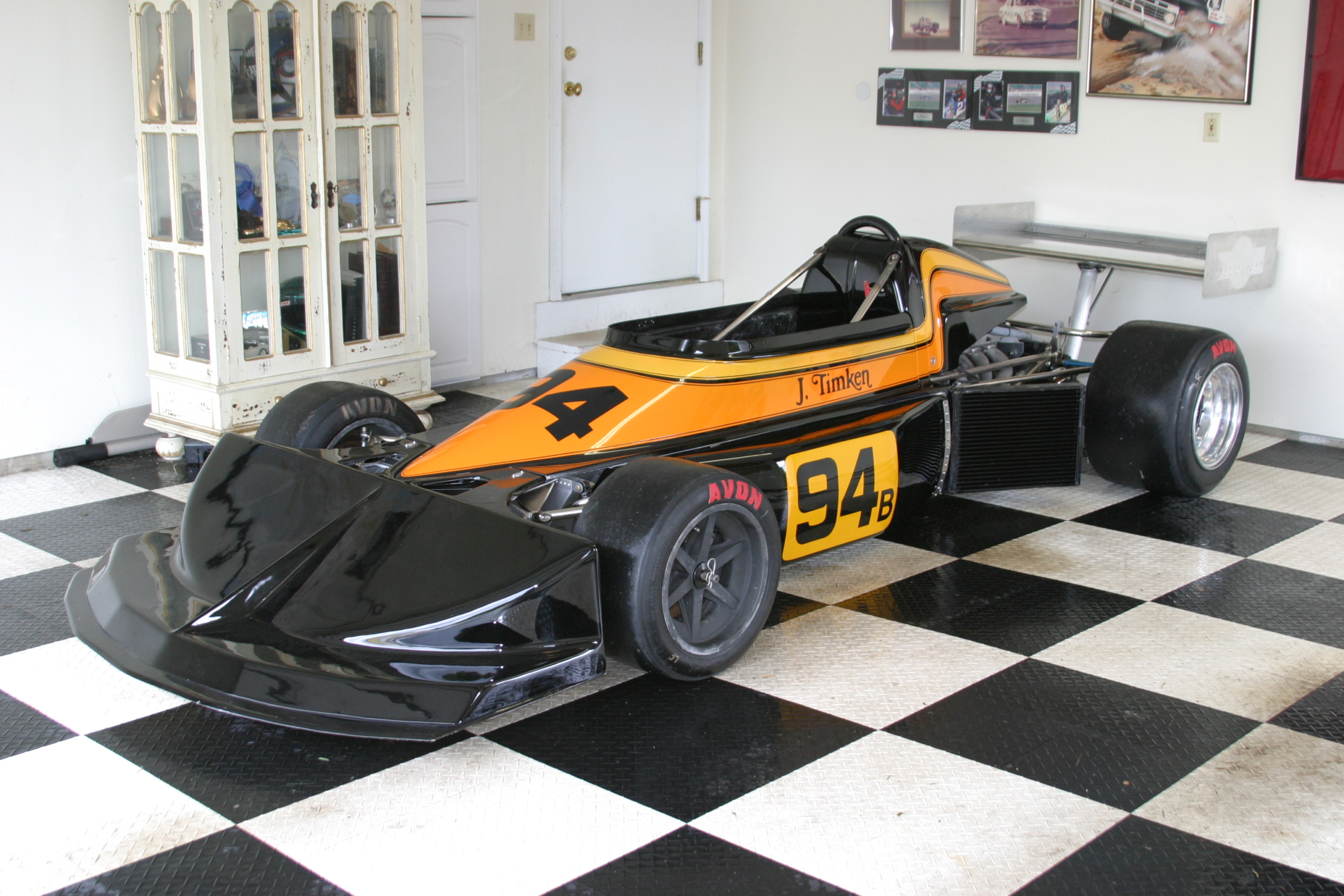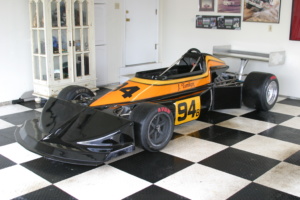 This March 77B, chassis number 13, was shipped from the March factory on January 20, 1977. Joe Stimola debuted the car at Roebling Road on March 5, 1977. However, the SCCA logbook does not include this event. At that time March built their cars with aluminum roll hoops and SCCA would only allow them for one race. So after the car's first race the original aluminum roll hoop was changed out for a steel hoop. A fresh SCCA stamp was put on the new roll bar and a new logbook was issued. The original aluminum roll hoop comes with the car, along with the logbook.
Thereafter Peter Neumahr raced chassis #13 three or four times with support from Joe Stimola. 
John  Timken, Jr. future chairman of the Timken bearing company, purchased the March in the fall of 1977.  Timken raced the car all of the 1978 and 1979 seasons in SCCA Nationals. He finished 5th at the SCCA Runoffs in 1978, and again qualified for the Runoffs in 1979, but suffered  a mechanical DNF during the race.
In 1980 Timken was leading at Lime Rock when he was knocked off the track when lapping a back marker. The car was damaged and thereafter stored.
The damaged March sat around for nearly two decades before it was sold to Cy Morland in 1997. Moreland commissioned a new tub from Marc Bahner. Bahner built the tub, but Cy did not complete the restoration. He then sold the car  to Martin Handshy. Handshy did not finish the car either. In 2005 Handshy sold the March to its current owner, and the restoration was recommenced.
The March has now been completely restored by David Long at Santa Fe Garage Services in Independence, Missouri. It has a zero-time Loyning 1600 BDA. Dyno sheets available. The March has a zero time Hewland FT200 gearbox rebuilt by Wehrmann Engineering
The pictures of the original car and paint scheme are in the Log Book.  Also, the wheels are rare, original, March wheels. Another set of wheels would be advisable if the car is to be raced in anger. Further documentation of the car's history is available.
The sale includes boxes of early spare parts, and noses.  Current needs include an updated fire suppression system, new belts, and new tires.
The March can be purchased along with a second March 77B, the red and black car seen in some of the photos. So if you are looking for a two car team, with spares to fit both cars, this would be a great package.
This March 77B is the sister car to the 77B that Gilles Villenueve drove to the 1977 Labatts  Formula Atlantic Championship in 1977.  These are iconic cars from the heyday of Formula Atlantic, and a great car for Historic Formula Atlantic racing worldwide.
(c) 1996-2021, Motorsports Market. All Rights Reserved.