1982 Ralt RT4
ex-Paul Dallenbach
$39,000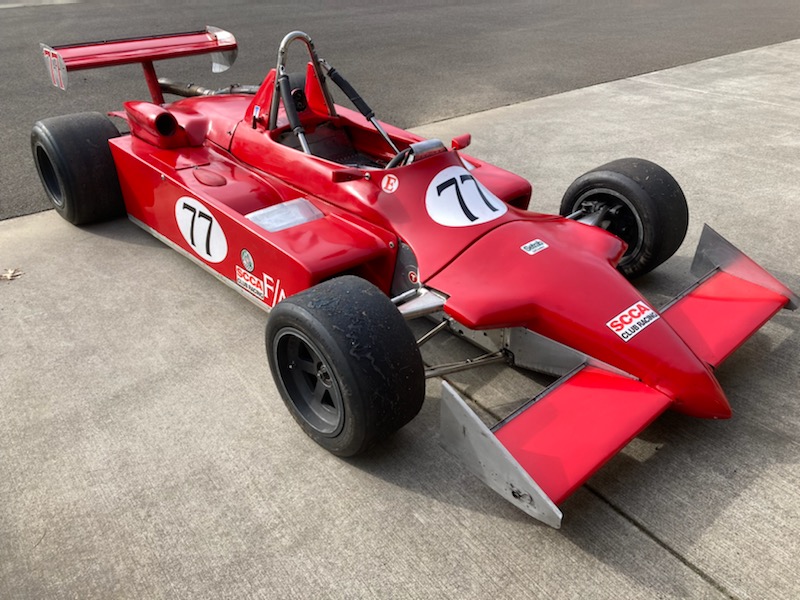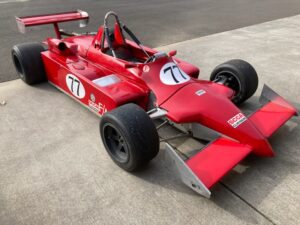 History
Both Ralt chassis number 355 and 356 were sold to Alan McCall, and delivered November, 1982.
 There is some confusion though. 356 is supposed to be AM 82 10, delivered without a gearbox. The RT4 present here, with a logbook for 355, is stamped AM 82 10.  So it appears that at some point while McCall had both cars things got switched around. The tub for this car was rebuilt in 1987 by Marc Bahner, and it still has the Bahner tag. The tub is in excellent condition.
 The log books that come with the Ralt begin with Bob Young for one event in July 1985. He does a second event at Portland in September, 1985.
 In March, 1986, Paul Dallenbach took the reigns of the Ralt, racing it from March, 1986, through November, 1986.
 Thereafter the log book shows eight races in 1987 by four different drivers. John Wink raced the car from May, 1988 to October, 1990. Thereafter the Ralt was stored until April, 2007.
 In April, 2007, Jace Romine began racing the Ralt. He would continue to run the car for 15 races through June 2016.  Since that time the car has been stored.
Description
The Ralt's Toyota engine and gearbox were reportedly rebuilt in 2020. The car has not been raced since.
Spares include:
Three Front wings
Nose
Nose mold
A few engine bits (plugs, filters, etc)
Used oil cooler
Front wing bar
Oversized front brake scoops
10 First gear sets
20 Second gear sets
45 Top gear sets
New First/reverse shift fork
8 pretty good dog rings
2 good used and 2 not so good 1st/reverse sliders
1 used set of plungers
1 new set plungers
Good used inner track
Good used outer track
New set of Avons on Jongbloed wheels
Other misc small bits
The Ralt needs some tidying up, but is a good car overall.