1987 Ralt RT31. F3. Ex-Brabham Team Car
British F3 Winner. Great project.
New 1.8L Hendrix VW engine. Offers encouraged.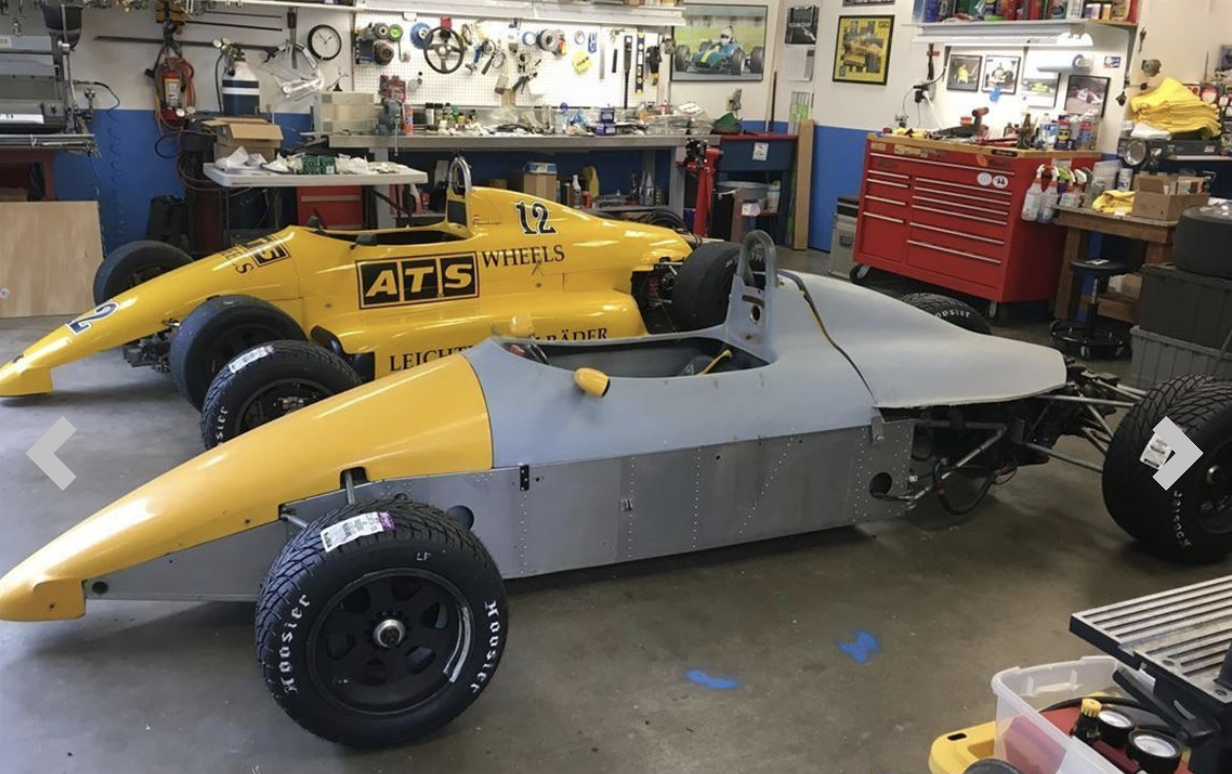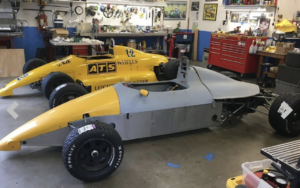 History
RT31:686 was owned and run by the Jack Brabham Racing organization. It was driven by Sir Jack Brabham's son, Gary, in the highly competitive 1987, Lucas British F3 Championship. The Championship was won by future F1 winner, Johnny Herbert. Brabham would go on to race in F1 as well.
At Thruxton, the first race of the season, the VW-Brabham powered RT31:686  came 5th. At the next round, April 5th at Brands Hatch, #686 finished second behind Johnny Herbert and ahead of third place man, Damon Hill, also in an RT31.
A week later Brabham and #686 would finally achieve their breakthrough win at Silverstone, beating Bertrand Gachot's RT31 as well as Herbert who also finished on the podium.
Back at Thruxton on April 20th, the Jack Brabham Panasonic Racing Team RT31 would finish 4th. Unfortunately, while running at the front at Silverstone on May 4th, Brabham tangled with back marker Steve Bottoms while lapping Bottoms, resulting in the retirement of both cars.
RT31:686 was back for the next round of the F3 Championship at Brands on May 17th. There the car would finish 4th behind Martin Donnelly's Reynard.
Over the summer of 1987, Brabham's quest for the title would flounder. A series of poor finishes, or mechanical DNF's would effectively eliminate him and RT31:686 from Championship contention. However on August 9th the two would combine for yet another victory at Donnington Park. That race would also see Roland Ratzenberger  finish on the podium in his Ralt RT31:719, the car we also have available for sale here.
On August 16th Brabham and RT31:686 would come 6th at Oulton Park.  They would follow that up with a 5th at Silverstone, the last points scoring race for the Ralt. Their points total for the season would be 37, ranking them 6th in the Championship, right behind future F1 World Champion Damon Hill and his RT31. OldRacingCars.com.
Description
Ralt RT31 Chassis #RT31:686 is 90% complete.
The sale includes a zero-time Ron Hendrix 1.8 VW engine, one set of Webers, and a manifold that needs going through. An EFI manifold with all linkage and original electronics is also included to convert the car back to Euro-UK F3 spec.
The engine cover for this car is not the original (it was modified by Tracer). The  floor, diffuser, and rest of bodywork are all there and appear original.  The tub looks very good, as do the suspension, brakes, and uprights but all need to be gone through.
The wheels shown in the photos go with the Ratzenberger RT31, not this car.  A full set of Dymag wheels go with this Brabham car. They need rechromating.
This RT31 could could be restored as a  complete car, or could be used as an extremely comprehensive spares package for the complete Ratzenberger car that is also offered here. There is a lot of value here in just the engine, gearbox, and related parts. When you couple that with the car's winning F3 race history, the Ralt is an excellent overall value. RT31:686  would be a great front line entry for the HSCC Geoff Lees Trophy Class C Formula 3 Championship. It's sister car, the Ratznerber RT31 also raced in the Masters Formula Atlantic Plus series in 2021. Of course the car can also race with a multitude of other groups including SVRA, HSR, VARA, etc.
We can also provide assistance with shipping. Please let us know your nearest port and we can get you a complimentary quote.
All vehicle descriptions are accurate to the best of our knowledge at the time of writing. Corrections, and supplemental information, are always welcome. Buyers are responsible for confirming vehicle histories, condition, and authenticity to their own satisfaction prior to purchase. Motorsports Market is not the owner of the vehicle and assumes no liability for errors and omissions.
(c) 1996-2022, Motorsports Market. All Rights Reserved.
Questions, Comments, Offers?
Please Contact Us if you have any questions or comments, 
or would like to make a non-binding offer.