1993 Porsche RS America/964
Ex- Johannes van Overbeek
Offers Invited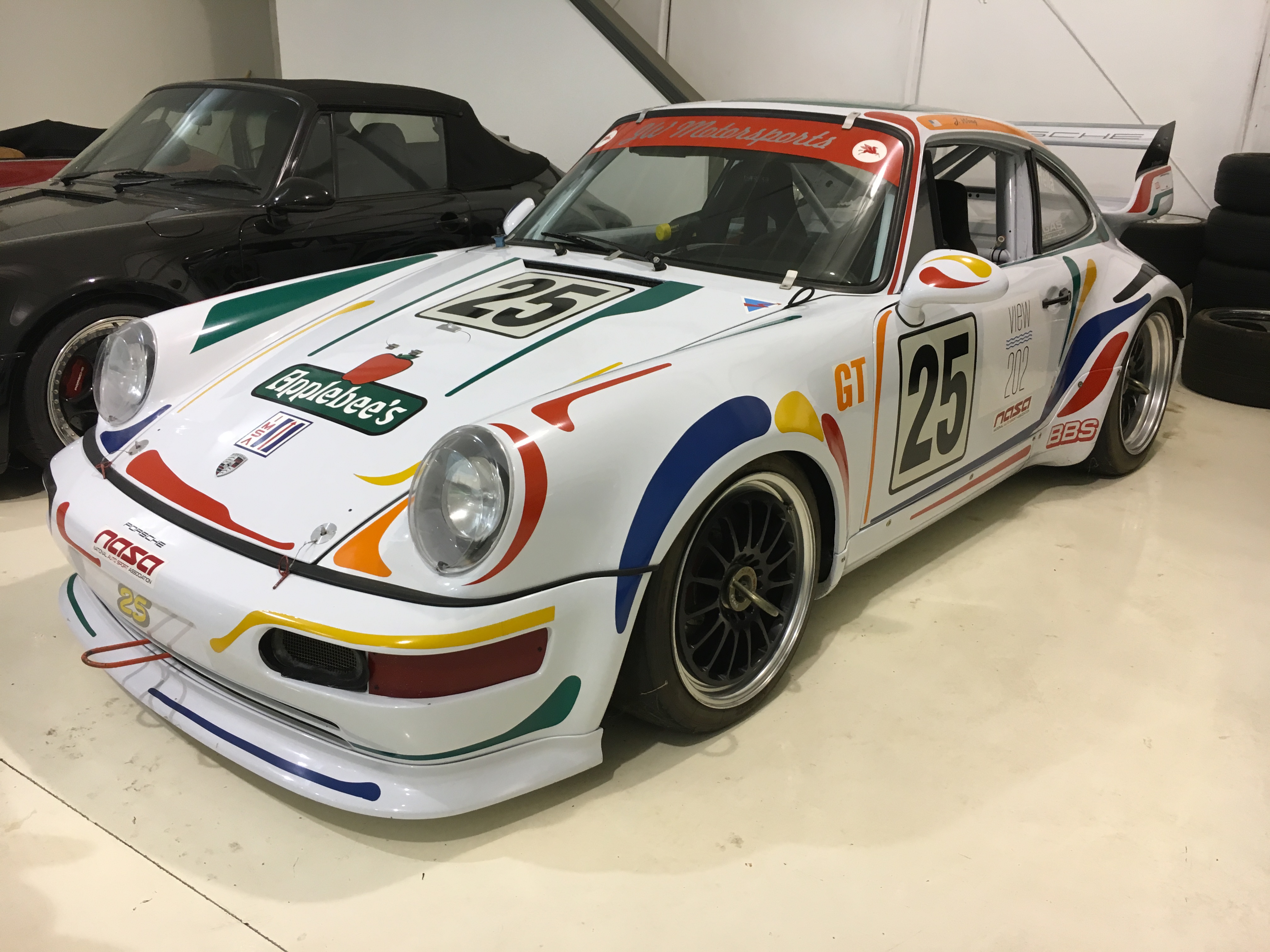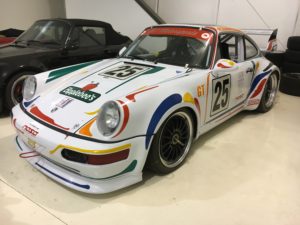 History
This car was originally one of only 701 lightweight RS America's produced by the Porsche factory.
RSAmerica.net summarizes the Porsche RS America as follows:
"The RS America is a lightened, limited edition, performance version of the venerable Porsche® 911 Carrera® made for the 1993 model year which according to Porsche® both "commemorates the 20th Anniversary of", and "captures the spirit of" the original 1973 Carrera® RS."
See the 1992 Porsche press release for the RS America history, purpose, and specifications at:
http://www.rsamerica.net/images/OEM_pics/Press_release_copy/20th_Anniv_RS_26Oct92_[5c].pdf
This particular RS America was built for endurance racing, and was prepared by Rothsport Racing. Like the Titanic, however, it's maiden, and only, race was the 2005, 25 Hours of Thunderhill.
This Porsche was the car to beat that year. By 9:45 p.m. it had built up a huge lead of eight laps over the second place Team Hankook BMW 325. The Porsche was still pulling away at a steady 5+ seconds per lap clip when disaster struck.
Entering one of Thunderhill's faster corners, a tire blew sending the car into a series of rolls. When the car came to rest, the driver at the time, Johannes van Overbeek, was okay, but the Porsche was not. So after totally dominating the race, the car was put on the trailer, and returned to Rothsport for a comprehensive rebuild.
Description
As can be seen from Rothsport receipts, the car underwent  a comprehensive rebuild from the tub up. These receipts can be provided upon request. Rather than salvage the what was left of the bent RS tub, Rothsport removed all the RS America parts, including the engine, gearbox, etc. as well and racing parts from the damaged RS tub and installed them on a 1989, 964 tub that had already been freshly prepared with a full cage for racing. The receipts for the restoration totaled over $56,000. The fully restored, race-prepped car was delivered back to its owner.
The restoration was in 2006. The Porsche has had zero track time since.  It currently runs and drives, and appears as seen in the photos. However, it should have a comprehensive going through before being run at speed on the track.
Offers invited.
All vehicle descriptions are accurate to the best of our knowledge at the time of writing. Corrections, and supplemental information, are always welcome. Buyers are responsible for confirming vehicle histories, condition, and authenticity to their own satisfaction prior to purchase. Motorsports Market is not the owner of the vehicle and assumes no liability for errors and omissions.
(c) 1996-2021, Motorsports Market. All Rights Reserved.