2003 Hendrick Motorsports NASCAR Monte Carlo
Terry Labonte/Pixar Finding Nemo livery
Sale Pending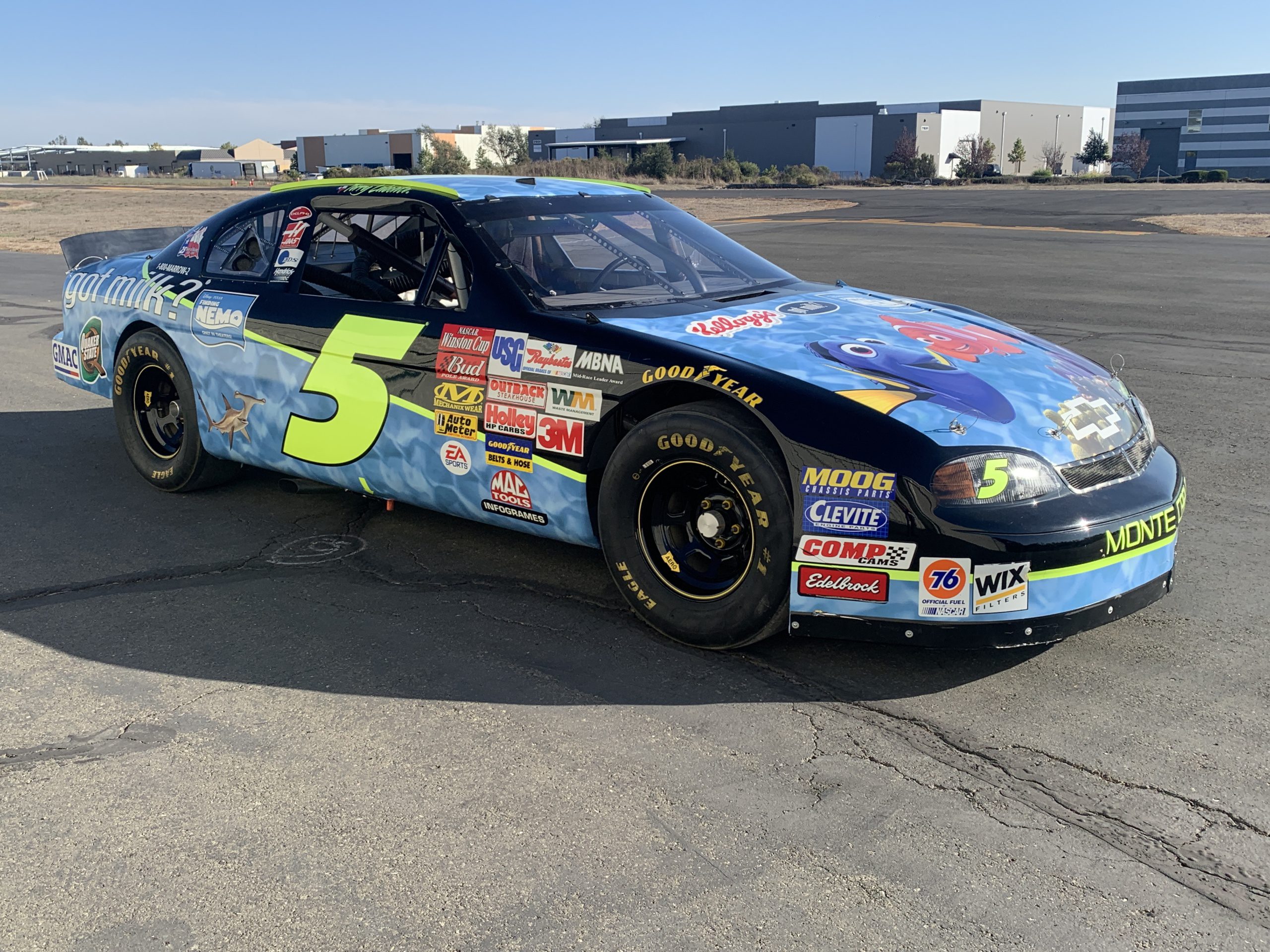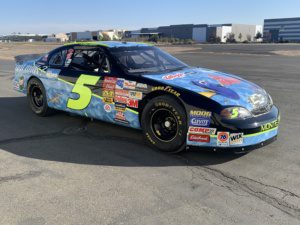 History
Hendrick Motorsports chassis #14. From Pixar founder John Lasseter's collection. Finding Nemo sponsorship livery from Terry Labonte's 2003 season with Hendrick Motorsports.
Description
Small block Chevy with 4 speed transmission and Hurst shifter. Vented Wilwood brakes. Monroe shocks. Dual MSD ignition. Butler racing seat.
This Hendrick car has been a running/driving display car from of the Lasseter collection. The engine and transmission appear to be replacement pieces to be used for driving and demonstration laps, but not for competitive historic NASCAR racing. More can be learned by contacting the  Hendrick Motorsports archive dept.