1972 Brabham BT-38, F2 Works Car
$79,500.00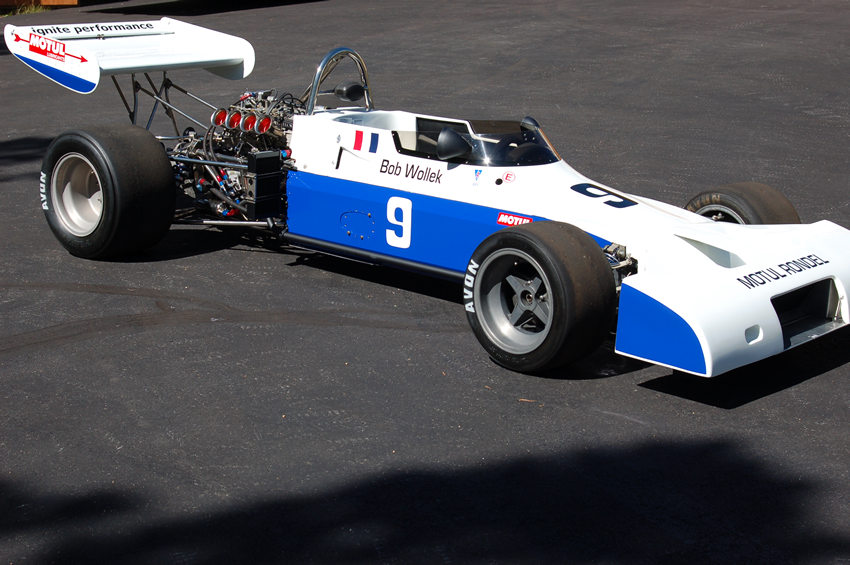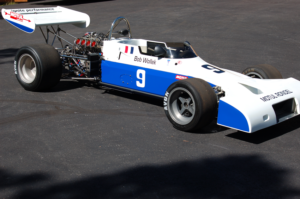 History
Rondel Racing, Ltd. was started in 1971 by Ron Dennis and Neil Trundle. The combination of their names created the "Ron-del" team name. Dennis and Trundle had been Jack Brabham's F1 mechanics until Brabham retired in 1970. In 1971, they decided to start their own F2 team with Brabham cars.
Because of their F1 connections, and reputation for expert preparation, the Rondel team was able to attract top driving talent. Rondel drivers included Formula One World Champion, Graham Hill, Tim Schenken, Carlos Reuteman, Bob Wolleck, Henri Pescarolo, Carlos Pace, and others. These were heady times in F2, with large crowds and many F1 drivers competing, including Emmerson Fittipaldi, Ronnie Peterson, François Cevert, Niki Lauda, James Hunt, Vittorio Brambilla, Jean Pierre Jarrier, Vern Schuppan, Patrick Depallier, Jody Schecketer, and many others.
The car offered here, chassis number 12, was raced by Pescarolo, Wollek, and Reine Wissel for Rondel. The car's best result was first overall at the Gran Premio del Mediterraneo, held at L'Autodromo di Pergus, Enna, Sicily, Italy, on August 20, 1972. These cars were highly competitive, right through the end of the season at Hockenheim, where Schenken won from Mike Hailwood, Ronnie Peterson, Wilson Fittipaldi, and Graham Hill. Pescarolo, driving chassis number 12, finished 7th, ahead of James Hunt. Four of the top seven cars were BT-38's.
After the 1972 season, the car was purchased by South African F1 driver, Jackie Pretorius. Pretorius raced the BT-38 in the 1973 South African F1 Championship. The South African F1 championship consisted of 12 rounds, and combined F1, F1, and Formula 5000 cars all together. Despite racing against Cosworth DFV powered F1 machinery, including a Lotus 72 and a Tyrrell 004, as well as the more powerful Formula 5000 cars, Pretorious finished on the podium twice , and 7th overall in the championship.
In 1974, John Amm, also of South Africa, became the driver of the BT-38. He continued to compete with the car in the South African F1 Championship, but achieved no significant results.
The next reported sighting of the car was nearly 15 years ago, when it was found in poor condition, still in South Africa. Restoration on the car was started, but before it was completed, the car was shipped to the United States. It was in the U.S. that restoration was completed, and it is where the car currently resides.
Historic Formula 2 and Formula Atlantic racing series have recently been expanding worldwide, giving these cars more and more places to run, and often being featured events. Here are links to some of these series: Hockenheim Historic, Historic Sports Car Club of Britain, Formula Historic Series.
This particular car is also in the rare position of having raced in period, non-championship, F1 races, potentially opening doors for the car to run in historic F1 events as well.
Description
Total restoration on chassis number 12's original tub & suspension. Fresh alloy Cosworth 2.0 liter with Lucas 8 mm injection. New fuel cells, starter, exhaust, fire system, axles & CV joints. New clutch, hoses, gauges, etc. Spares include wheels, gears, etc.
Beautiful, period correct, example with winning F2 history.
Chassis Number: BT38-12
Engine Number: N.A.