Lola T70 Mk.3B
Early 1980's Factory Lola Continuation Car
PRICE REDUCED. Now $295,000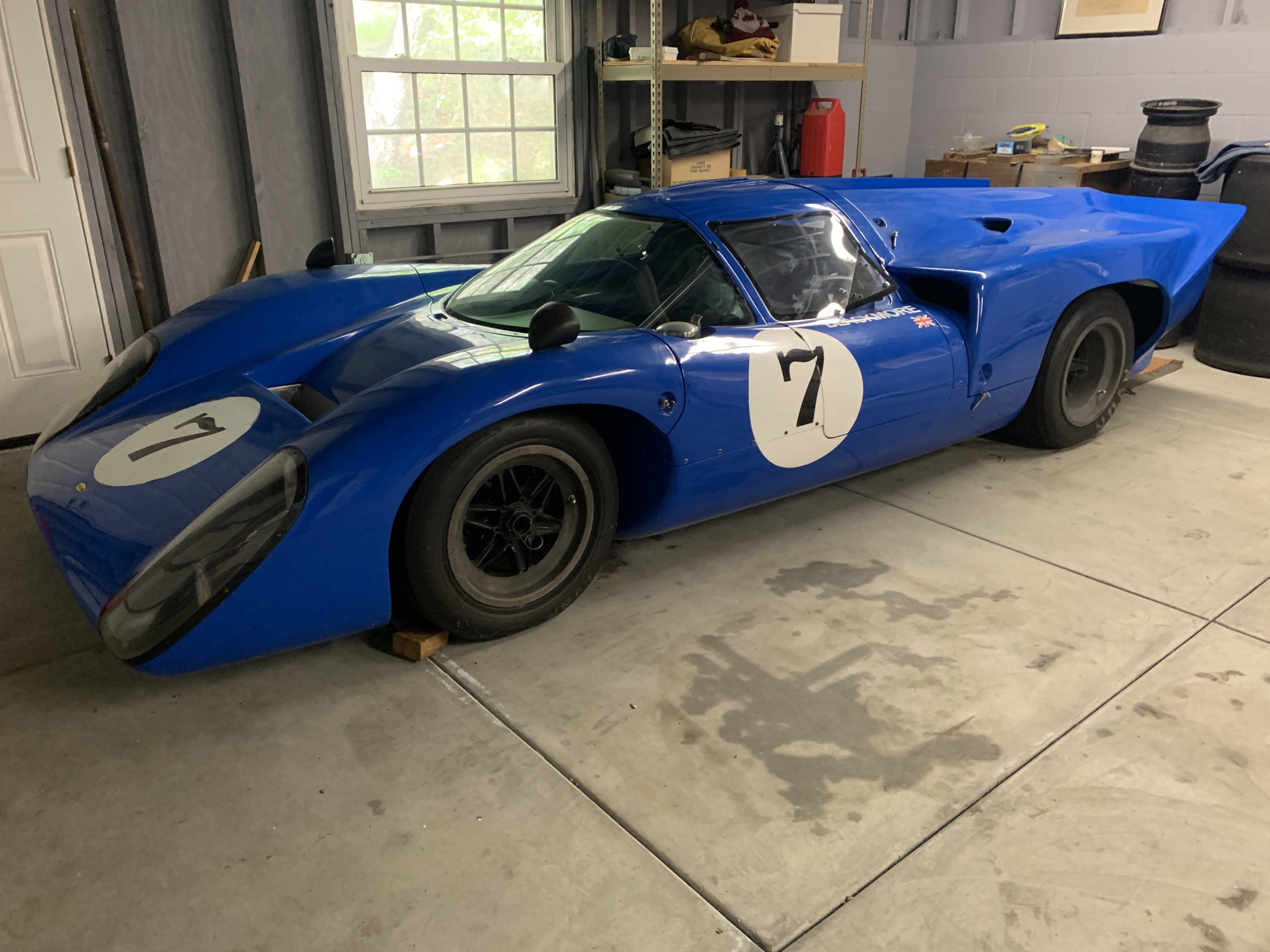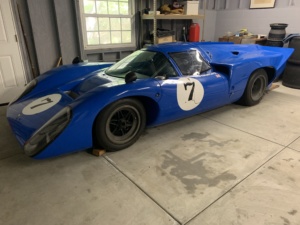 History
The Lola factory built additional batches of Lola T70 cars after the original production run ended in the early 70's.  This car is understood by the owner, a knowledgeable T70 collector, to be one of the later batch cars.
This particular car was not fullly completed when it was imported to the U.S. It remained uncompleted as a project car for the next 15 years. It was then acquired by its current owner less engine.
Description
The current owner installed a small block 461 cubic inch Chevy that produces near 800 h.p. at the crank. Power is driven through a Hewland type LG 600 aluminum reproduction 5-speed HB Retro – Tecno gearbox. This is a gearbox that is currently used by other Lola T70's. The Lola also comes with a rebuilt 305 cubic inch engine with aluminum heads that could be used for FIA Group 6 racing.
The Lola has been successfully track tested three times but still needs finishing, safety equipment updates, and a thorough going through. The car is currently located in California.
The current owner has retired from racing so the the Lola will be sold. He is very knowledgeable about the car's history, its documentation, and is happy to discuss them and the car's current condition with any serious buyers.
Please contact us for further information.
All vehicle descriptions are accurate to the best of our knowledge at the time of writing. Corrections, and supplemental information, are always welcome. Buyers are responsible for confirming vehicle histories, condition, and authenticity to their own satisfaction prior to purchase. Motorsports Market is not the owner of the vehicle and assumes no liability for errors and omissions.
(c) 1996-2022, Motorsports Market. All Rights Reserved.
Questions, Comments, Offers?
Please Contact Us if you have any questions or comments, 
or would like to make a non-binding offer.