McLaren M8FP
Commander Motorhomes #98
PRICE REDUCED. Now $345,000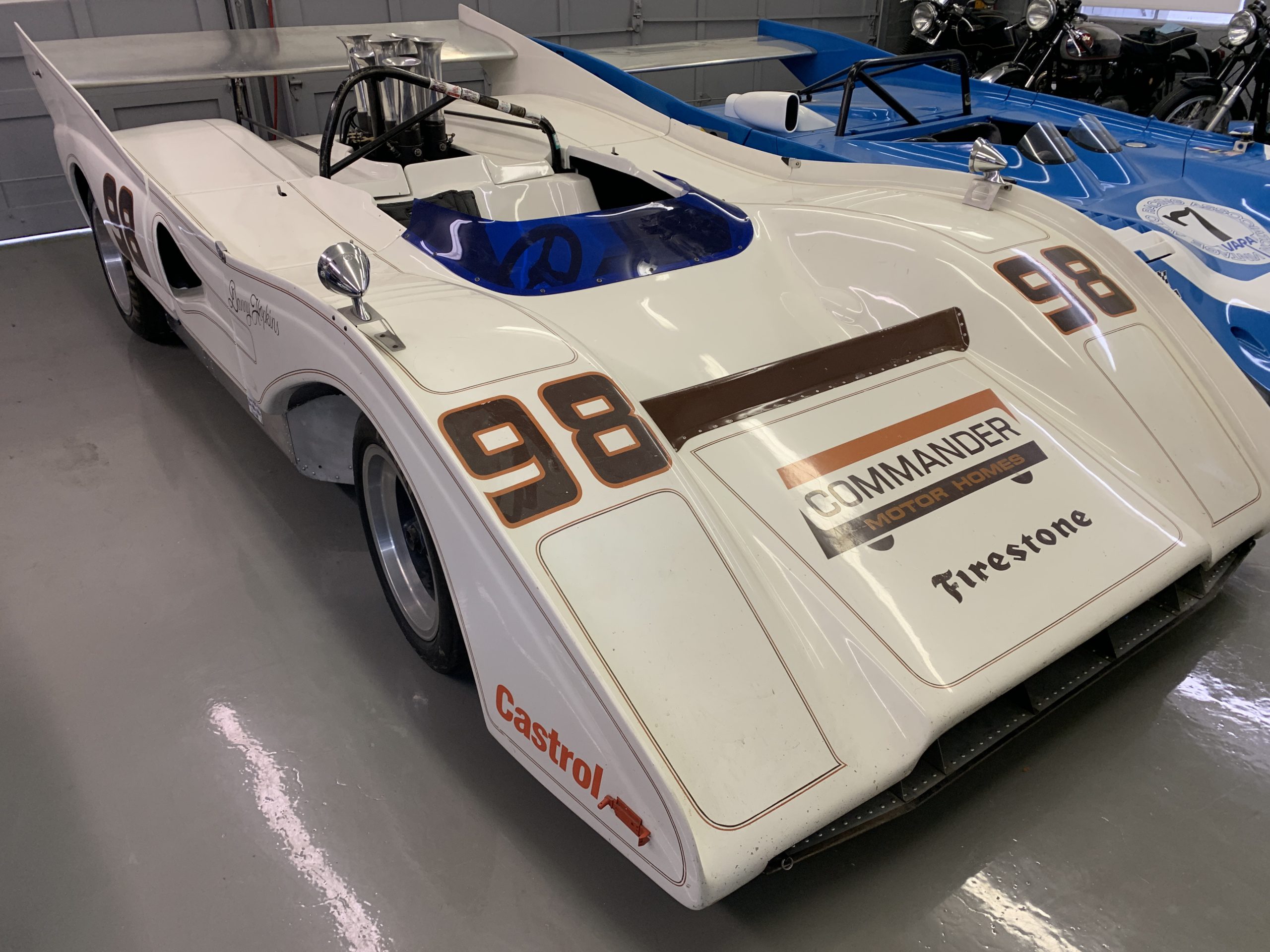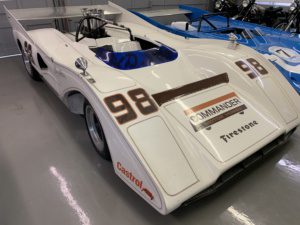 History
The following history is presented by the current owner. He personally knows, and knew, many of the people associated with this car during its time with the Commander Motorhomes team, and during its subsequent restoration.
This car is a continuation of chassis # 72/9, one of the Commander Motorhomes racing team cars from the early 1970's.  The original car was destroyed in an accident at Edmonton, Canada  on September 16, 1973, while being driven by Danny Hopkins.
The wrecked car was taken to pieces by the Commander Motorhomes team. John (Granny) Collins and his son Graham acquired several pieces of the wrecked car, chassis parts, suspension parts, gearbox, etc, and over several years reconstructed the car in the livery of the #98 Commander Motorhomes .
After John Collins passed away Graham sold the completed car in 2011 to L. Zicron who had the car driven by Ed Swart in several Vintage racing events in 2012 and 2013, including Sonoma Raceway, Road America, and Mont Tremblant.
The car was sold in 2014 to Sal Trevino who in 2016 had the car sent down to Melbourne Australia, Phillip Island where the car was driven by a professional English driver. He spun the car while contesting for the lead, damaging the right rear corner. The car was returned to America and the right rear suspension and rear fiberglass were repaired. The rear wing was also replaced.
While these repairs were taking place the engine was sent to AEP ( NASCAR engine builders in Augusta,GA). The engine was refreshed and has zero race time since then in early 2020.
The current owner purchased the car in 2020. Since then, other circumstances have forced his retirement from racing. That is why the car is now available for purchase. 
Regardless of where you may see the car advertised, the price will be the same. We are working together with the owner to help him get the car sold. We can also assist with shipping domestically and worldwide, as well as escrow arrangements for secure handling of purchase funds. Additionally we are happy to get you connected directly with the owner to discuss any further details that you would like to know.
Please contact us with any further requests for information and documentation regarding the car. 
Description
Zero time 8.1 liter iron block Stump Davis Chevy with Winters aluminum heads. Lucas McKay injection. Hewland LG 600 gearbox.
All vehicle descriptions are accurate to the best of our knowledge at the time of writing. Corrections, and supplemental information, are always welcome. Buyers are responsible for confirming vehicle histories, condition, and authenticity to their own satisfaction prior to purchase. Motorsports Market is not the owner of the vehicle and assumes no liability for errors and omissions.
(c) 1996-2022, Motorsports Market. All Rights Reserved.
Questions, Comments, Offers?
Please Contact Us if you have any questions or comments, 
or would like to make a non-binding offer.