1978 PRS, RH01 Formula Ford. Works Car. Fabulous Winning History
$27,500.00/Offers. Sister PRS Also Available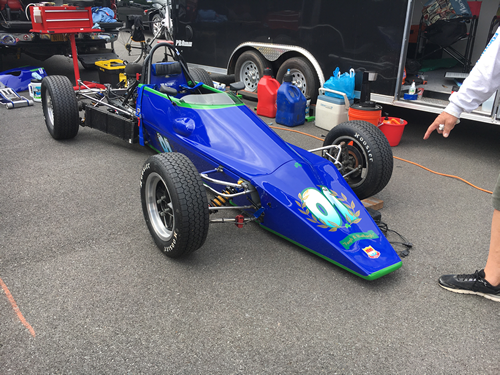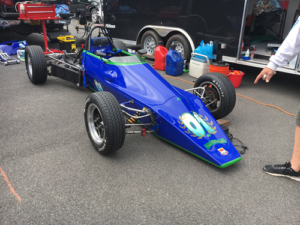 History
Pro Race Services ("PRS") built this RH01 factory team car, chassis number 3-829, for the 1978 British and Irish Formula Ford series. Works driver, Bernard Devaney won at Silverstone, Donnington Park, Oulton Park, and Mallory Park, besting such drivers as Roberto Guerrero, and setting four track records along the way. Between the British and Irish FF series, Devaney reportedly won 27 of the 29 races the car was entered in that year, a phenomenal launch for the new manufacturer and new car.
After the 1978 season, Ciaran Lowe, the Irish Formula Ford Champion, raced the car in Ireland. After racing in Ireland, Lowe brought the PRS to Canada, where he finished third in the Ontario F1600 Challenge in the mid-1980's, against the likes of such drivers as Paul Tracy.
The PRS currently resides in the U.S., where it is actively campaigned in historic racing.
Description
The PRS comes with 3 log books, and set up information. It has a strong Nigel Mortimer Ford 1600 engine, and its period correct Hewland Mk.9 gearbox with inboard rear brakes. The PRS runs on Revolution wheels with one race old Hoosiers. It still has its originally located, twin, rear side radiators. The paint on the PRS is fresh, as are the graphics, mirrors, and new Crow belts.
Spares include PRS nose with bracket, and 4 Compomotive FF wheels. The PRS can also be purchased as a roller, or a roller with a disassembled Formula Ford engine.
This is a piece of highly successful Formula Ford racing history, for the price of a standard car. You can run it with the NorWest FF/Cross Flow Cup Series, and the east coast Royale FF Series. Glen Taylor in his PRS Formula Ford is a perennial winner of the Lime Rock Fall Festival. This Ex-Devaney PRS would be an excellent entry for events such as the 50th Anniversary Formula Ford Festival at Elkhart Lake, or the Monterey Reunion. It can win overall at any of these events.
We think that now is the time to get one of these cars to participate in the great FF events planned for this year and beyond.  We recommend you get the best one you can, with the best history, sooner rather than later. We race in these series, and they are a whole lot of fun for not a whole lot of money in the racing world. We highly recommend it!
Chassis Number: 3-829