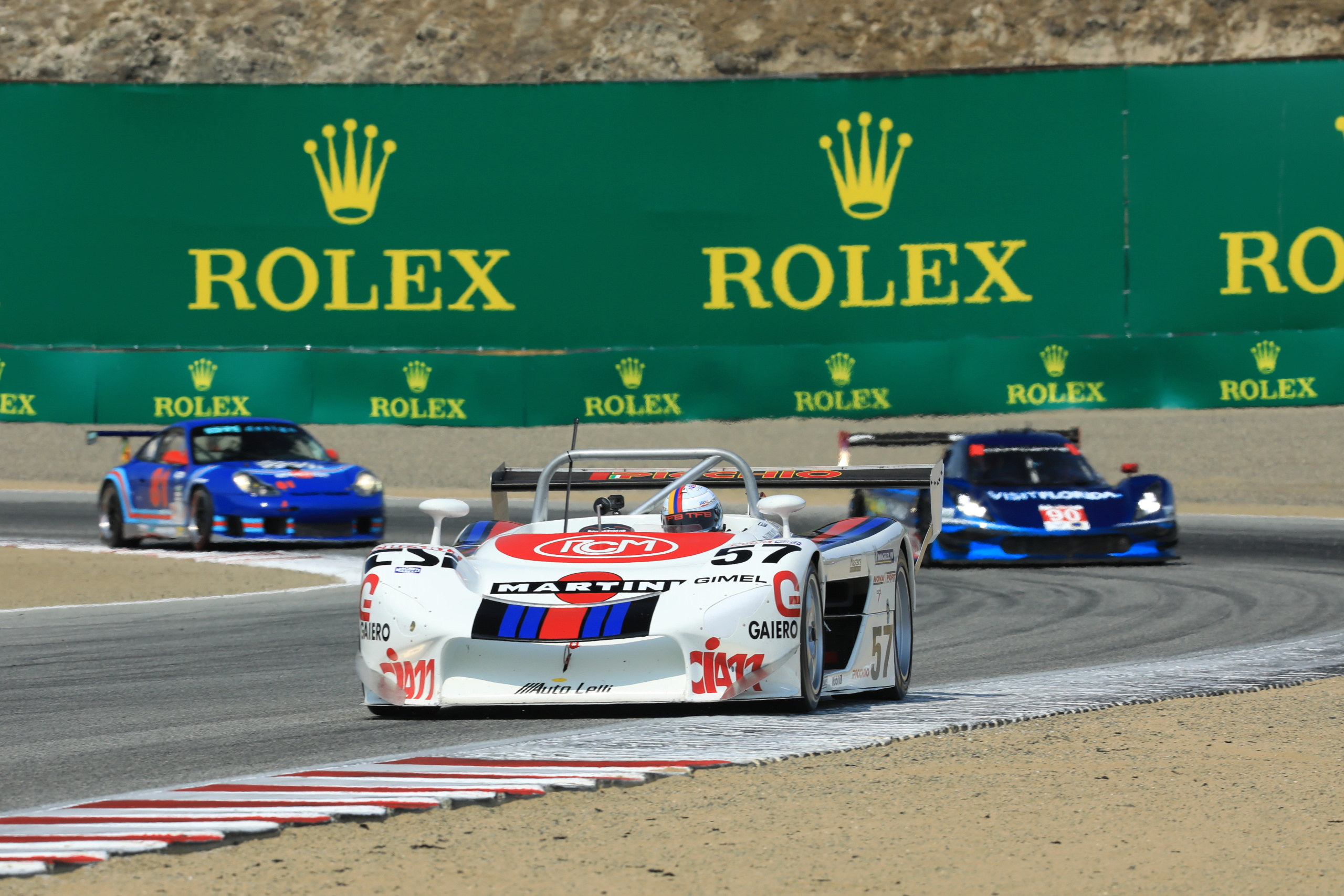 2021 Rolex Monterey Motorsports Reunion
August 16th, 2021
8/12 – 8/15, 2021 at WeatherTech Raceway Laguna Seca  – 1999 Martini Picchio MB1 – Racing Team: Art Hebert – Andrew Wait – Tim Barber
[Bob Pengraph Photography nwspeedshots.com]
Behind the scenes and live footage of the Picchio on the track from the Goodwood Road & Racing live stream:
(head to Goodwood's youtube for live coverage of the entire weekend)
Click Here for the Masters Historic Racing Weekend Recap
Teammates Art Hebert and Andrew Wait ran the 1999 Martini Picchio MB1 in the Masters Endurance Legends Races, with Tim Barber on the team for race engineering! A big thank you to Ron Maydon and Anja Kempermann of Masters Endurance Legends. Thank you also to the kind event staff who were always present, enthusiastic and helpful, race chairman Lynne Hunting, and all the folks from SCCA – who were exceptional under difficult weather circumstances and lack of electricity – for keeping the event on time, the course safe, and the racing excellent! We cannot wait to return!
Check out the Picchio point of view in the car with Andrew during qualifying: