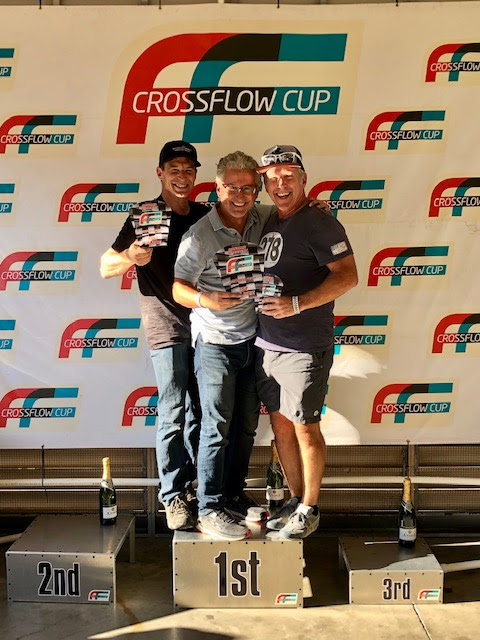 2022 Charity Challenge Crossflow Cup
October 6th, 2022
https://www.norwestff.com/points-standings
9/30-10/2 at Sonoma Raceway, Art was on the track in:
Group 2: Don's Porsche 356
Group 5: Lola Formula Junior (silver)
Group 6 : Titan Formula Ford (yellow)
Don drove his 1957 Porsche 356 Super to the track, the Porsche partook in 3 lap passenger rides to raise money with Speedway Charities.
Check out a great recap of the weekend "Sonoma Race Report & Crowning The 2022 Champions" by Crossflow Cup: https://www.norwestff.com/new-blog
"Race 1: What was shaping up for a heck of a donnybrook for the top spot ended up going the other direction as "Steamroller" Steve Romak went flag to flag leading every lap to take his first win of a strong season. Behind him though, it was a mosh pit. 6th place starter (and points leader) Martin Lauber was on a mission to score as many points to add to his tally as possible on his march to 2nd place, fighting his way through the scrum of usual suspects. Andrew Wait struggled with front end grip after a hard opening salvo overheated his front tires, and Art Hebert finished where he started in 4th place."
Race 2: As the final green flag of the season waved, the field went 3 and 4 wide up the hill and under the walkover bridge. Polesitter Wait chose the right side of the road giving him the inside heading into T2, whereby he took the point and attempted to run as easy a pace as he could to keep his front tires under him. Baker ran in P2 early on with Heil behind, but Hebert was able to move past both of them and sit with Wait clear to the finish.
Martin Lauber drove a smart race and took home 4th place points, which was enough to seal his first ever Crossflow Cup championship, while Wait came home on the top step of the HF podium, flanked by Hebert and Baker."
Congrats and thank you to everyone for a great weekend of racing!
View this post on Instagram
"My race weekend was predictably chaotic. So what's new? My 90 year old father-in-law, Don Sandy, and I worked on getting our 1963 Lola Formula Junior, 1970 Titan Formula Ford, and 1957 356 Porsche to Sonoma Raceway and out to practice on Friday. My cousins Kevin, Cathy, and Colin, son Gunnar, and daughter Lindsey, came for the weekend to provide badly needed support. 
We had a persistent misfire with the Titan on Friday. On Saturday, with help from Jay Ivey, and the discovery of a loose coil wire, we resolved our misfire problem in the nick of time for qualifying. We were thrilled to make the top five.  Everyone has gotten so good in the Crossflow Cup! 
Saturday's Crossflow Cup Formula Ford race saw future champion, Martin Lauber, drive around the OUTSIDE of me in turn 2 headed for the front. Steve Romak was so far ahead in first place that I never saw him after a few laps. After a fun battle with Danny Baker, I managed fourth place, nearly side-by-side with Andrew Wait at the finish, with Kelly, "jelly man", Heil, right on top of me in 5th, and first of the Club Fords. (more…)
More