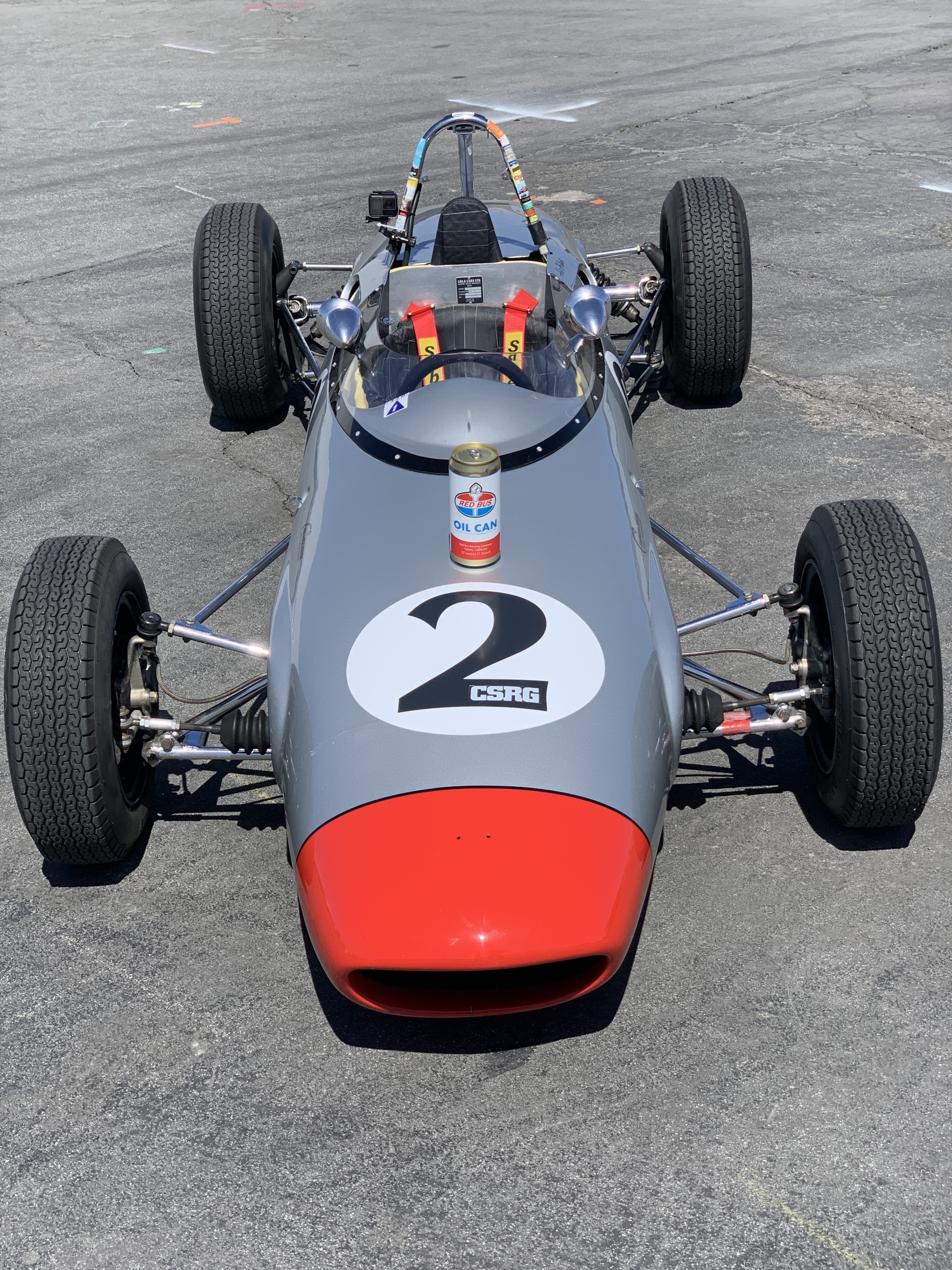 2022 Laps for Laguna
May 22nd, 2022
"The 2022 season got underway at Laguna Seca on May 21/22. A new format of double race weekends meant a different approach for our racers, keen on hauling the largest amount of points possible for the weekend. " – [https://www.norwestff.com/new-blog]
Art took both the Lola and Titan to the racing weekend. We finished 12th/37 in the Saturday Crossflow Cup Formula Ford race on Saturday, with teammate Andrew Wait taking the win! On Sunday we finished 10th, and Andrew won again in his Titan Mk.6 FF.
After some car issues took Art off the track for the first Formula Junior race on Saturday, some assistance from Virtuoso Performance and Ed Van Tassell saw Art back on the track Sunday. The Lola worked its way through the pack to finish 1st in the FJ feature race with Chris Locke second and Alberto Fernandez Sr. in third.
"One of the big highlights of the weekend was the amazing dinner overlooking the track from the turn 1 pavilion hosted by the Laguna Seca Raceway Foundation. Thank you teammate and Crossflow Cup double winner, Andrew Wait, for buying a whole table for us to enjoy dinner and the festivities! The MC for the event was Foundation member/fellow vintage racer, Martin Lauber. Martin treated us to an interview with Danny Sullivan regarding Danny's famous "Spin & Win" Indy 500 victory over Mario Andretti. To spice things up, Martin called Mario during the interview. More than 30 years later the two racers are still battling, in fun, for the rights to that win! What they did agree upon, however, was the great history of Laguna Seca Raceway, and the need to support its continued preservation and growth.
Adobe Road Wines also poured wines from their famous Racing Series of wines. Someone else pouring beverages at the party was Erik Schmid, founder of Red Bus Brewing, a craft beer brewery. Erik was pouring from a selection of their "Oil Can" themed beer, which was a big hit! Erik personally awarded several of the Oil Can beers to us after our win in the Formula Junior race. Thank you Erik! We are looking forward to you joining us on the track soon!" – Art