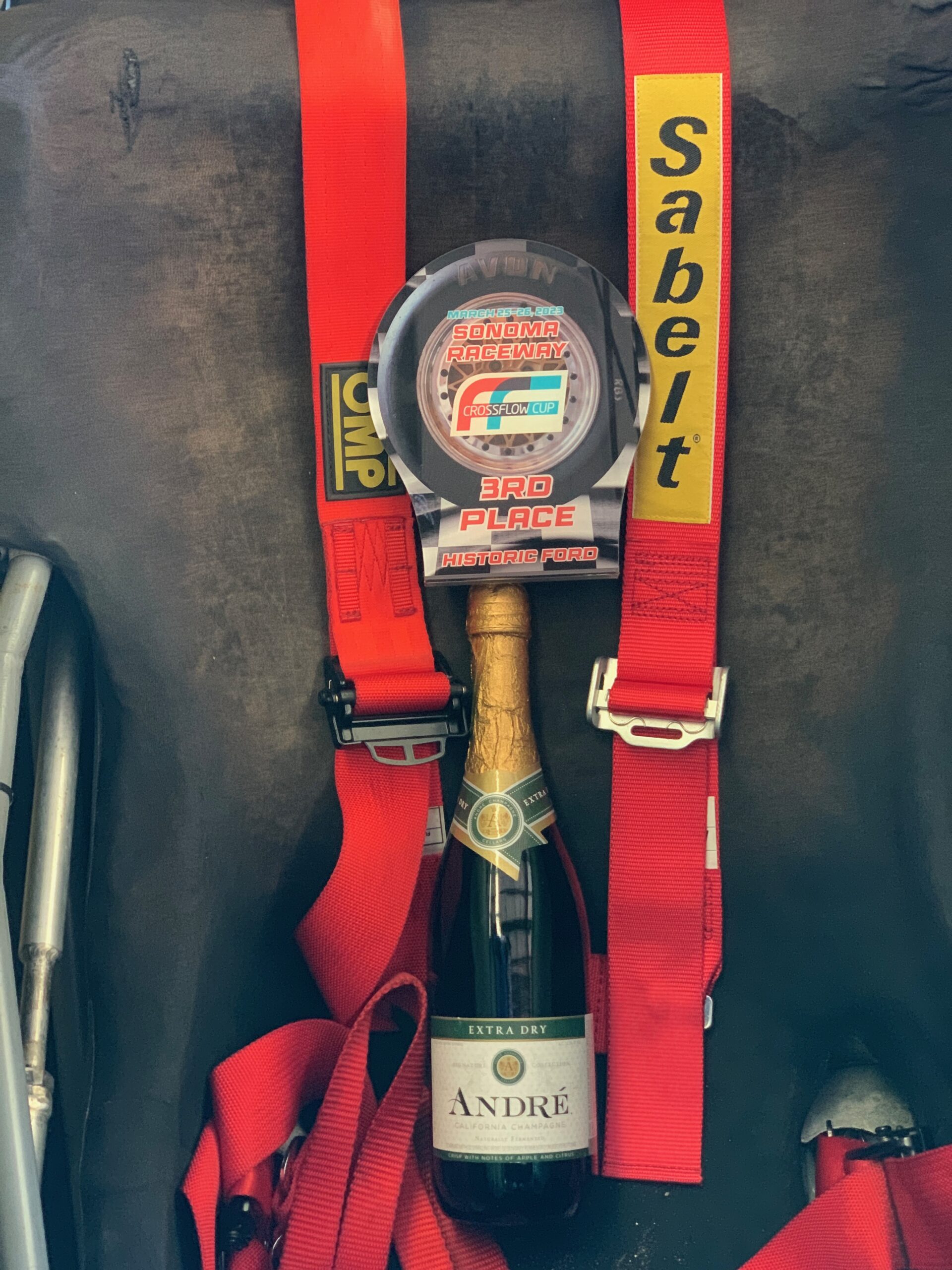 2023 David Love CSRG Season Opener
March 26th, 2023
The David Love Memorial Races, March 24-26, 2023, season opener for CSRG Racing!
Saturday: Art finished third place in Historic Formula Ford, and grabbed fastest lap of the race. It was a battle at the front, with Martin Lauber beating our Picchio teammate Andrew Wait by just 6/100ths of a second for the win!
Sunday: Art came in second overall in the Crossflow Cup Formula Ford race, and fourth in the Porsche.
Gunnar also had an epic race in the Porsche 356 – beating his previous best lap time by 4 seconds.
We had some Stanford mechanical engineering students join us for the vintage racing weekend – the engineer's feedback resulted in a chassis change that moved us up from 5th on the grid Saturday to our 2nd overall on Sunday.
As always, thanks to the Sonoma Raceway crew, and congrats to everyone for a great weekend of racing!
Check out a full race report of the Sonoma Season Opener on the Crossflow Cup blog: https://www.norwestff.com/new-blog
View this post on Instagram