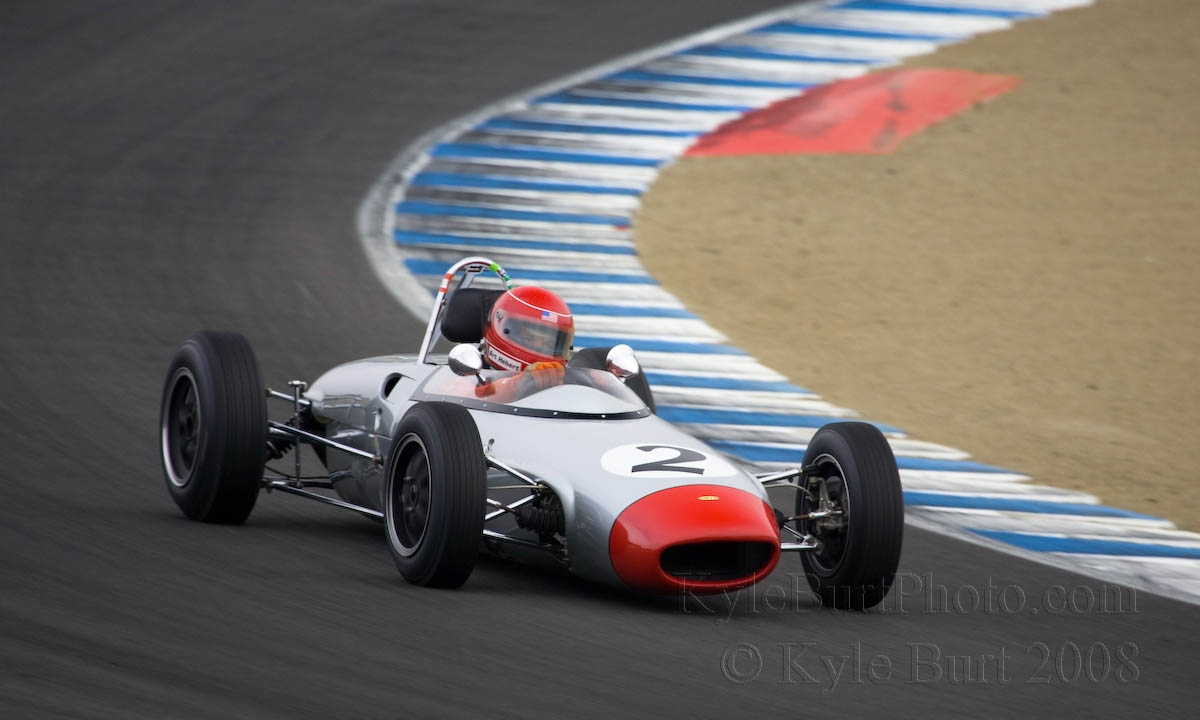 Formula Jr Lola
January 1st, 2006
Since 2006, Art has raced a 1964 Lola Mk.5A Formula Junior, chassis number BRJ 59, driven by Bill Bradley to finish 5th in the 1963 Monaco Grand Prix and 1st in the Irish Championship that same year.
Art raced the car in 2006 and 2007, finishing first or second in every race. In 2008, the 50th Anniversary of Formula Junior, he raced the car in numerous anniversary races including the Monterey Historics at Laguna Seca Raceway and the Wine Country Classic at Sonoma Raceway, claiming seven first and two second place finishes in nine races, and setting the Formula Junior track record at Sonoma Raceway, which still stands.
Most recently Art raced the Lola in the Crossflow Cups Laps for Laguna at Weathertec Raceway, May 2022.