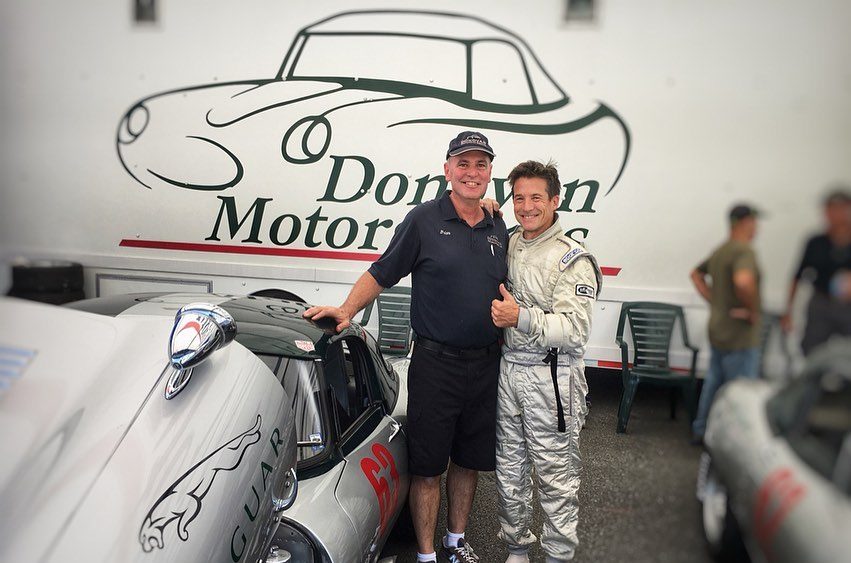 Lime Rock Labor Day Historics 2019
September 2nd, 2019
August 29th – September 2nd 2019 ; The Historic Festival 37 Labor Day Weekend at Lime Rock Park (Lakeville, CT) with the Donovan Motorsports Jaguars.
Art finished third in Saturday's race, behind Jack in the #61 E type and a 1964 Corvette. However, we got under one minute lap times, for the first time ever in Jaguar E-type #63!
In the second race we got beat by the 1964 Corvette and the 1973 Camaro. We had a great start, but the Camaro, gridded behind, reeled and passed long before we got to turn one. After that Art could catch the Camaro and the Corvette, but didn't have the power to stay with them on the straightaways. A great race, nonetheless. Jack did an excellent job, bringing the #61 jaguar home first!