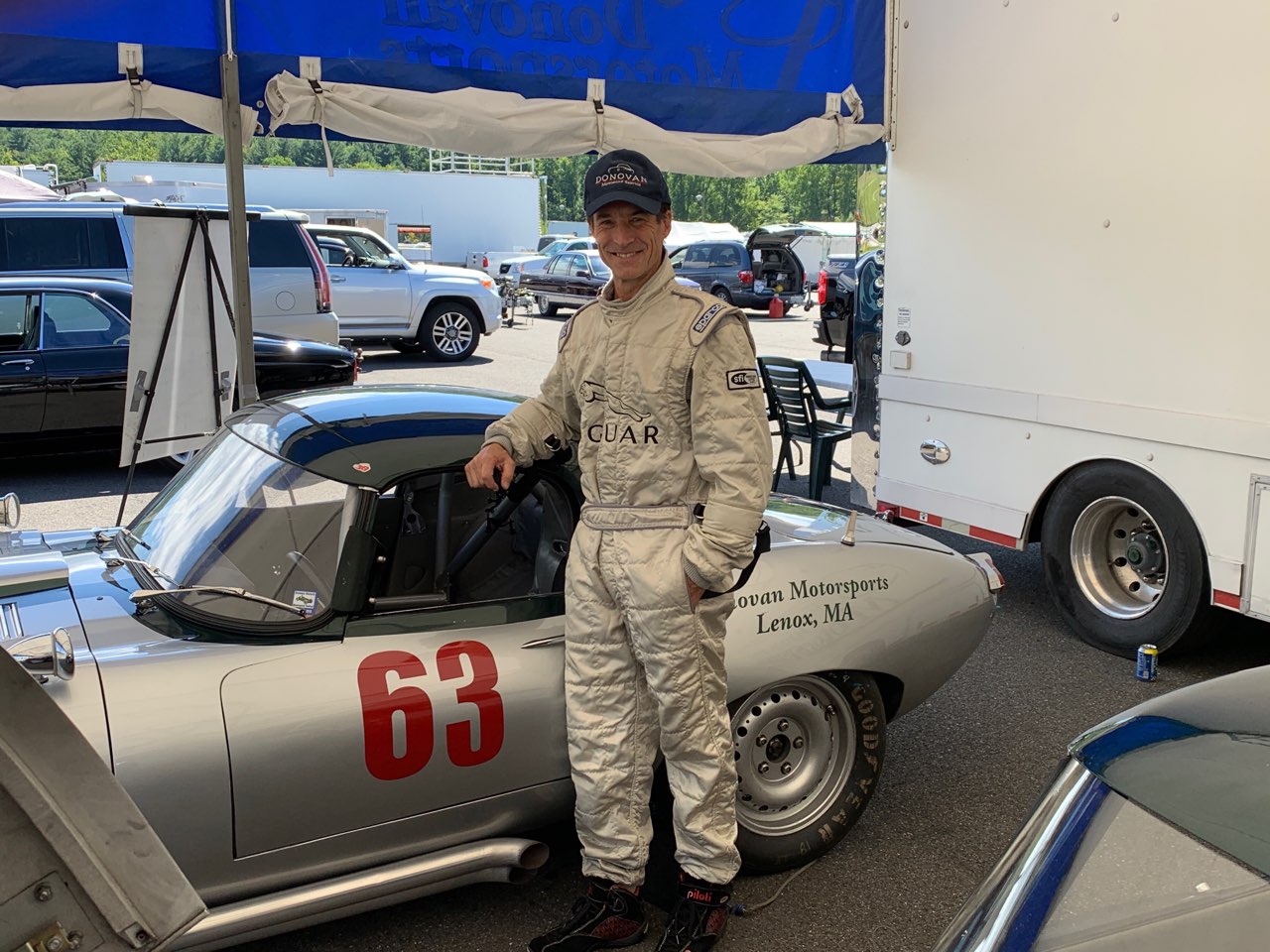 Lime Rock Park Fall Festival 2020
September 7th, 2020
September 4-7, 2020 at Lime Rock Park
Labor Day Weekend Art checked in at Lime Rock park to race the Donovan Motorsports E Type Jaguar #63 , after passing the driver covid testing safety checks.
Unite Gallery Error: No gallery items found
On Saturday we finished fourth overall, second in class.
▪️
The Donovan Jaguars were 1,2,3 in class.
We got beat by a Lotus 23 sports racer, and a tube frame 1992 Nissan 240 SX IMSA GTU car.
Needless to say, not our normal group of Camaros, Mustangs, Corvettes, and other Jaguars. All in all a good result in a strange, COVID-19, field.
▪️
Monday (9/7) – Group 7 Race 3.
We came in second in class, again behind Jack, but this time much closer.