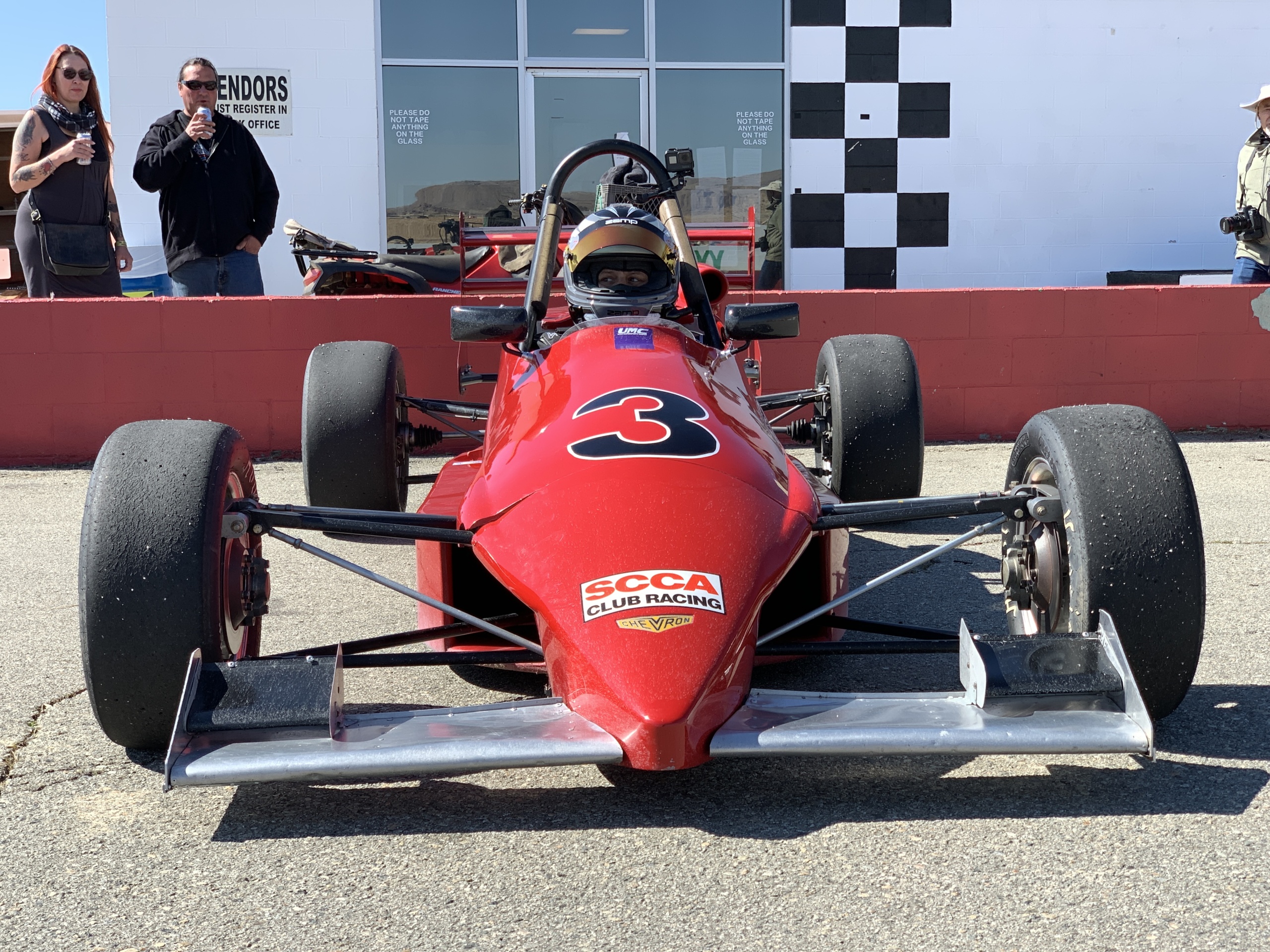 Willow Springs International Raceway 2021
March 15th, 2021
VARA High Desert Challenge  – 3/13 & 14, 2021
Kevin's 1988 Chevron B67 Formula Continental (Formula Ford 2000) Chassis # 4
In Attendance: Ben and Kevin Capone, Gunnar and Art Hebert.
Vintage Auto Racing Association (VARA) – High Desert Challenge – Willow Springs International Raceway – Big Willow Course.
Kevin ran his Formula Continental in the High Desert Challenge at Willow Springs International Raceway (WSIR) March 13-14 on the Big Willow course. Last time he was on that track was 30 years ago for SCCA Drivers School!
We ran 6 sessions over the race weekend with a practice, qualifying, and race each day. The car ran excellently, we could not have asked for better and Kevin was able to improve every session he went out, dropping his time about 10 seconds from Saturday morning to the last race on Sunday afternoon.
Art and Gunnar of course got out on the track for a few runs as well. The weekend was all about continued improvement, getting comfortable in the car, and most importantly having fun.
The next event for Kevin and the Chevron B67 will be May 15-16 at Buttonwillow Raceway.