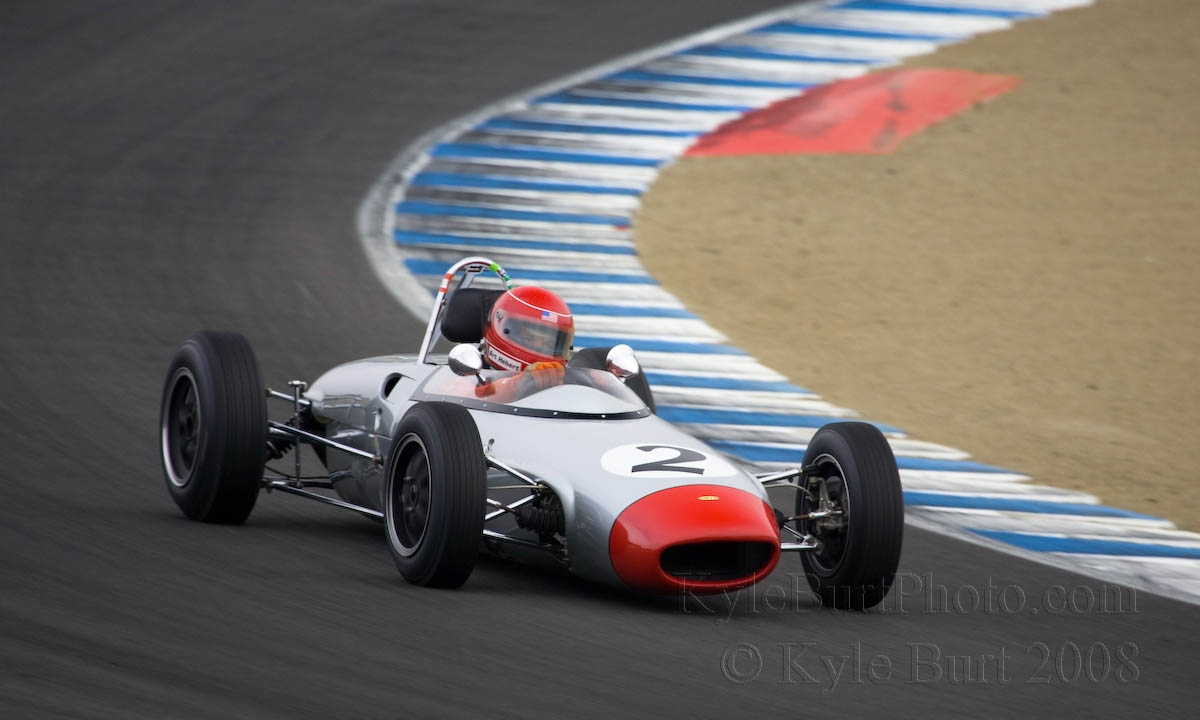 "A Lifelong Love of Formula Junior" written by Art Hebert for Victory Lane Magazine
January 1st, 2022
"Looking back I had forgotten that my very first race was in a Formula Junior.
In the mid 1980s my dad, Bob Hebert, called and asked if I had heard anything about something called "vintage racing." Nope, I hadn't. He said he found an old race car in Vermont that we should look at. So, on a snowy winter day, we went to Vermont and bought a 1959 Moorland Formula Junior." (pg 45 – 46)
To celebrate the new Formula Junior races and all new nationwide Formula Junior Championship opening this year, Art was asked to share his experiences racing Formula Junior.
Click 'more' below to check out the full article for details on Art's first time on the track, the Formula Junior community and more.
Art will be racing the 1963 Lola Mk.5A Formula Junior at the CSRG (Classic Sports Racing Group) David Love Vintage Car Races at Sonoma Raceway  this weekend, 4/1 – 4/3, 2022.
More